The government intends to create eight freeports, including one at Teesside. These aim to provide "an unprecedented economic boost across the United Kingdom" and narrowing regional inequalities. A Teesside freeport will not level up the North East.
What are freeports?
Freeports are similar to what have been previously described as free zones or enterprise zones. Businesses set up inside freeports will benefit from exemption from import tariffs, as well as reductions in other taxes and national insurance contributions.
If freeports were such a good solution, why we have not tried them before? Sadly, the answer is that we tried them before, but they did not work. The first free ports opened in the 1980s under Prime Minister Margaret Thatcher. Another Conservative-led government closed them down. Freeports had not levelled up.
Regional inequalities
An analysis published in 2019 concluded that the UK has a higher level of regional inequality than 28 other advanced OECD countries. Inequalities between local authorities are even larger than inequalities between regions. Income inequalities are interlinked with inequalities in health and education.
The downside of freeports is that they tend to shift jobs from other parts of the UK, instead of creating new ones. They also reduce the tax revenue that supports our public services. According to some commentators freeports are just a gimmick.
David Cameron also experimented with his own version of freeports, that he called enterprise zones. Jon Talbot argued at the time, that we understand this type of initiative as a device for political marketing rather than a serious initiative to resolve local or regional inequalities.
Alternatives to a Teesside freeport
The alternative to freeports would be state interventions. This would address the factors contributing to low-income in left-behind areas: poor educational performance, no access to life-long learning, inadequate infrastructure, inadequately funded local authorities, and poor health.
Levelling up health instead of a Teesside freeport
Investing in good health is essential. The life of men in the most deprived parts of the UK is 11.3 years shorter. The lowest regional life expectancy, for both males and females, is in the North East. How can local authorities address deprivation with reduced budgets. Councils in deprived areas face greater reductions in their budgets?
Levelling up education instead of a Teesside freeport
Improving education is a critical strategy as inequalities in opportunities explain some of the regional differences in economic outcomes. However, with successive Conservative governments, schools serving more deprived areas have seen greater reductions in spending per pupil. Where is the levelling up?
Levelling up transport instead of a Teesside freeport
A good transport infrastructure is critical but our government spending on transport is still favouring London and the South East.
Brexit benefits?
Boris Johnson has claimed that the ability to create freeports is a benefit of having left the EU. This is not true as we had freeports in the UK whilst we were in the EU. And there are currently 80 free zones located across 21 EU member states.
However, the experience with freeports across Europe has led to the concern that some free zones may be associated with money laundering, tax evasion and tax avoidance.
The North East and other disadvantaged areas are about to lose a significant stream of funding which came from the EU. These are the regional development and social funds. Johnson's government intend to replace the EU scheme with new initiatives such as the towns fund, which will benefit 45 constituencies, 40 of which have at least one Tory MP. This has led to the accusation of pork barrel politics.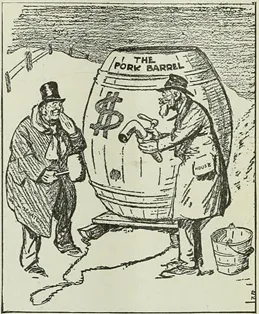 In a competition for business relocation based on tax cuts and deregulation, as we would see with freeports, we may all end up as losers. This is why, at an international level, the new US President has launched an initiative to curb tax havens and force companies to pay a fairer share of tax.
Place based policy as an alternative to a Teesside freeport
An alternative to freeports could be what is known as 'place-based policy'. This is an approach that takes into account local opportunities and resources and engages local institutions and local leaders.
Reducing regional and local authority inequalities is actually quite difficult. There are no easy off-the-shelf solutions. Freeports may have a local impact but also some negative consequences. Other region-wide initiatives are required.
---