Across the UK today 4.3m households are renting in the private sector – 11m people in total.
An increasing number are adults with children. Over 20% of English homes are privately rented. In Newcastle there are more than 25,000 private renters – more than double the amount in the 1980s.
Private landlords
For the writer Vicky Spratt -tenants are on the "frontline of Britain's Housing Emergency". Tenant rents are high. Across Britain private landlords charge an average monthly rent of £1,000 for a two-bedroomed flat. London has the highest median monthly rent, at an eye-wateringly £2.200 for a flat. In the North-East its £1,000 for a two-bed Tyneside flat in Heaton. According to the lobby group Generation Rent, three out 10 privately rented homes are classed as 'non-decent', a far higher figure than for owner-occupied houses and social homes. Small wonder that 'affordable' housing has topped the public policy agenda.
Private renting isn't a new phenomenon. At the turn of the 20th century the dominate housing tenure was composed of private landlords renting for profit – a 'Rentier Class'. Tenants had no rights. Conditions were bleak. On Tyneside housing conditions were, in many cases, the worst in the country and not that dissimilar from 1850.
Lack of town planning and inadequate housing laws gave the opportunity for unethical landlords to throw up low quality, insanitary, damp, and mouldy homes which were rented out to the poorer groups in society. During World War One the situation was so dire for the working class that several rent strikes took place, led by women in Glasgow. The Government passed the 1915 Rent Act which laid down rent controls on private landlords – an important step in regulation of the private sector.
One result of this legal change was that many landlords refused to invest in their properties as a way of maintaining high profits. The historian Simon Heffer argues in his new book, 'Sing As We Go: Britain Between The Wars', although some rents were cheaper in the inter-war period 1919-1938, the condition of homes declined with overcrowding a huge problem across the industrialised conurbations of Durham, Tyneside, Wearside, and South-East Northumberland.
Despite the growth of council housing and owner-occupation, the post -war Conservative government recognised the demise of the private rented sector and brought in the Rent Act 1957 which removed the rent control re-introduced in 1946 by the Labour administration.
'Rachmanism'
The change in law unleashed 'Rachmanism' – a new breed of aggressive landlords like Peter Rachman who manipulated housing rules in such a way to increase rents massively and weed out decent tenants. By 1965 Wilson's Labour government increased security of tenure in unfurnished dwellings and brought in fair rents. By 1974, security was extended to furnished homes.
Conservative attempts to support private landlords meant that in the 1980s newer, looser forms of tenancy could be agreed between landlord and tenant, which weakened tenant rights. However, by 1988, private rented homes had become almost irrelevant to the housing needs of most of the population, as it had been replaced by local authority, housing association and owner-occupancy.
As Spratt notes Conservative administrations were "ideologically" committed to reducing the role of local councils as housing providers and were strongly in favour of the "free market". Margaret Thatcher as PM saw the re-introduction of private rented homes as an alternative to council properties.
In 1988 a new Housing Act was passed bringing in a raft of measures designed to undermine local authority provided housing and to build up alternatives. One feature of this was the repeal of rent controls, so that private landlords, once again, be encouraged back into providing properties to let. Rent controls have not been brought back unlike in other European societies.
The 21st century
In the third decade of the 21st Century the private rented market operates to meet two very different type of housing need. A one end of the spectrum the properties are let to high-income professionals who see high-quality, flexible homes in prestige neighbourhoods in core cities. At the other end are those who are either too poor or whose wages are so low to get a mortgage or get one step onto an inaccessible, expensive property ladder.
The number of people privately renting in England rose by a staggering 121% between 1996 to 2020. In 2022 52% of 16- to 34-year-olds were privately renting, up from 25% in 1997. As Spratt observes too much of it is sub-standard with thousands of renters still living in homes unfit for human habitation. Bad housing leads to poor physical and mental health and diminished life chances.
Tenancies are insecure with the threat of Section 21 Notices hanging over many – where landlords can evict on the most spurious of grounds. A cross-party law has recently been passed banning Section 21 Notices. According to the charity Shelter this will bring some temporary relief and security for tenants but is not likely to be enforced until 2024.
What most young adults want today
What most young adults want today is an affordable, dry, warm, and decent home either to rent or buy.
The challenge for national government is to provide it while regulating the UK private rental market with rent caps which works well in many European cities like Berlin, Vienna, and Paris. These measures would go some way to help tenants – the people on the frontline of Britain's housing emergency.
Stephen Lambert is a Newcastle City Councillor. He writes in a personal capacity.
Sources: 
'Tenants: The People on the Frontline of Britain's Housing Emergency' – Vicky Spratt (2023)
 'Sing as We Go: Britain Between the Wars' – Simon Heffer (2023)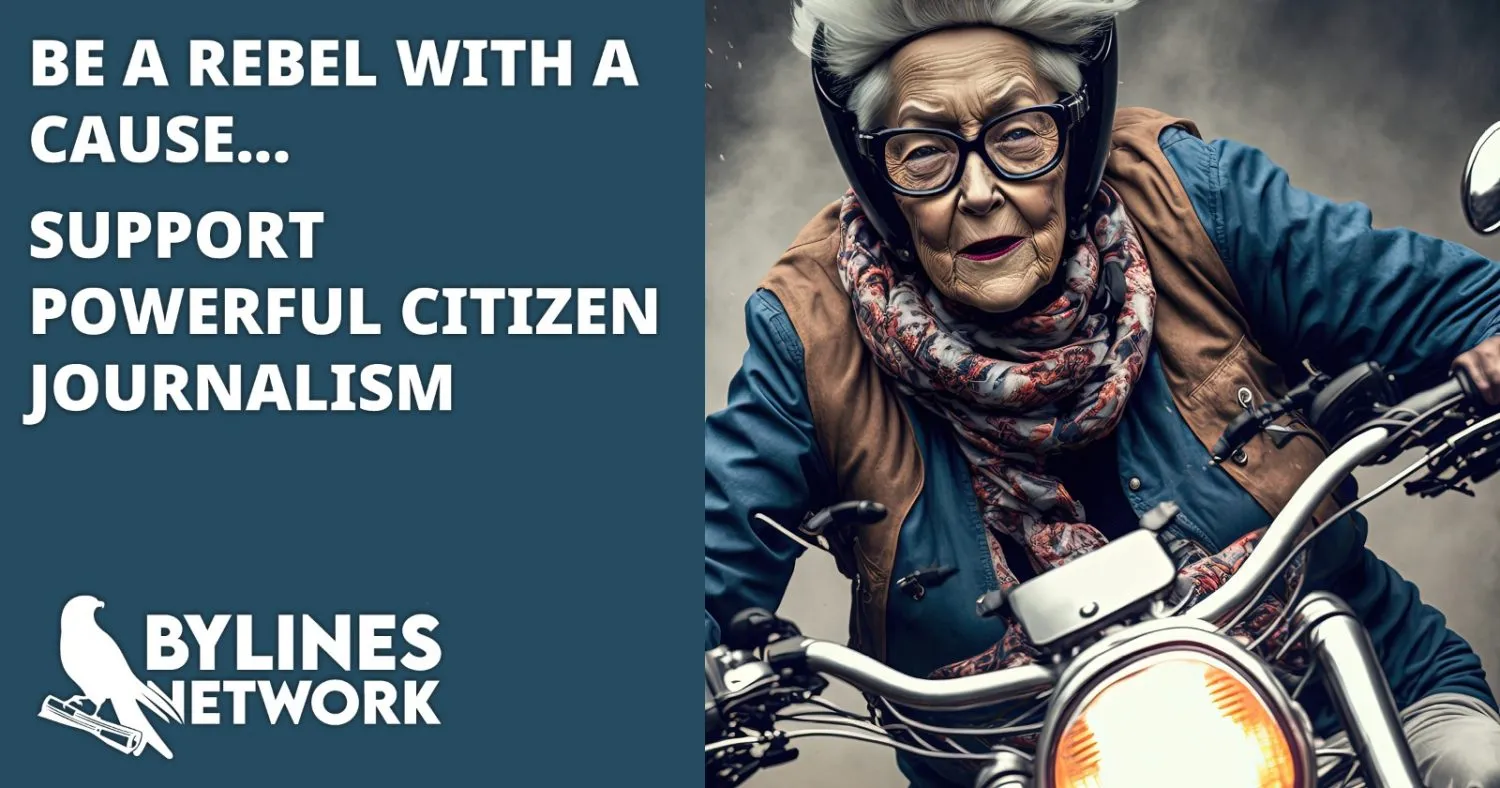 CLICK HERE TO SUPPORT THE BYLINES NETWORK CROWDFUNDER!