The bullying of civil servants by Dominic Raab has dominated the news agenda recently but the reality is that we are being bullied all the time by this government.
The Trussell Trust has announced that it distributed three million emergency food parcels in the last year and yet I feel it hardly registers on the radar of government.
We are now being told we must be poorer and resist asking for a decent pay rise.
We are not allowed to be noisy in a street protest and our EU friends and neighbours are fast returning to their home countries because they no longer feel welcome.
We are paying the highest level of taxes in decades and yet our NHS is on in knees and our care sector is desperately short of staff.
So many of today's issues facing the UK are because of one issue and the decision to go that route was dominated by lies, intimidation and dirty money.
To restore prosperity, confidence, and hope for our country we must rejoin the EU.
Bullying
Is there a pattern of bullying by Tory ministers?
It certainly looks that way.
We have Dominic Raab, the deputy Prime Minister confirmed as a bully… but what of the former secretary of State for Education Gavin Williamson?
He also had to resign but is still under investigation for very offensive remarks to other colleagues in government.
The former home secretary was found to have bullied civil servants in the Home Office.
But is it endemic to the Tory party, after 13 years in office?
There would seem to be a sense of entitlement in their behaviour, in that they can look down on us as if we don't matter.
Wealth
So many Tory ministers and MPs have been privately educated and many are extremely wealthy so real-world experiences seem to have escaped them.
We live in the real world but they live in a world of their own and yet they are making decisions for all of us as if any of it would ever impact on them personally.
With great wealth comes even greater responsibility and I don't see this in our government and from our Prime Minister whose family wealth has propelled them onto the Sunday Times Rich List.
£10,000 a day fee
It's sickening to see Tory MPs and former ministers selling their services because of the lure of earning a day rate that some might only earn in six months if that.
Perhaps the most discredited within the Tory party is Matt Hancock (there are many other contenders for this accolade) such was his desire and probable need for the money he forgot to check that his prospective future employer did exist.
The former and almost equally discredited Kwasi Kwarteng also thought a day rate of £8,000 to £12,000 was acceptable.
Seeing this behaviour by these two and others who had agreed to talk to the fake company shows such disdain for the workers of the country.
It's like being kicked and then dumped in a trash can. Do we citizens matter?
Boris Johnson and Brexit
Before Johnson has even penned his memoirs he has earned close to £5 million and yet his behaviour continues to be deeply troubling.
His personality traits seemed to appeal to millions who believed his lies and it's largely because of him that the vote leave campaign won.
Recent press reporting of life within Number 10 reports that Johnson had no plan should vote leave win.
He was only interested in his own political career.
The latest book reports on deep tensions within government and, gross incompetence by Johnson especially during the pandemic.
Sacking of senior civil servants
The Guardian reports that the immediate sacking of highly experienced civil servants damaged government and contributed to the disastrous mini budget which came close to wrecking the British economy.
But what of the millions who today are paying higher mortgages because of Truss and Kwarteng? Well maybe they just need to suck it up, I suspect Truss would say.
It seems we need to accept being poorer and this is a form of intimidation especially to all who have had to pay more on their mortgages as a result.
Assistance
For those who are working and in the real world and the millions relying on assistance from the state, we have been told to manage our expectations.
We must moderate our pay demands and be content with being poorer.
The chancellor says public sector workers must accept less but teachers, NHS staff, firefighters and civil servants do not contribute to inflation.
It's so easy for those on eye watering salaries to dictate to those who are forced to rely on a handout from the Trussell Trust or another food charity to make ends meet.
Balancing the books is one thing but forcing millions into poverty is never acceptable.
Help with energy bills was most appreciated but me must ensure without question that those on low pay are better paid so they can stop relying on a food bank.
The three million food parcels
It's a staggering number for the fifth richest nation in world that so many people had to rely on a charitable handout just to eat during last year.
It's a stain on our nation but I suspect it hardly registers on the radar of government.
It took a football player to make it an issue and force governments hand into supplying more free school meals.
Food poverty has rocketed under this Tory government, but do they care?
Many MPs love being photographed supporting their local food banks, but they are hypocrites for not effectively closing them down.
Tory ministers have belittled and shamed those who use a food bank.
Isn't this a form of bullying?
I feel we are being bullied, intimidated, humiliated, lied to and belittled by perhaps the most elite and out of touch government ever.
They want us to be poorer, less educated, make no noise at a protest and just accept all the lies that they are peddling every day.
How do you feel and what can we individually and collectively do about it?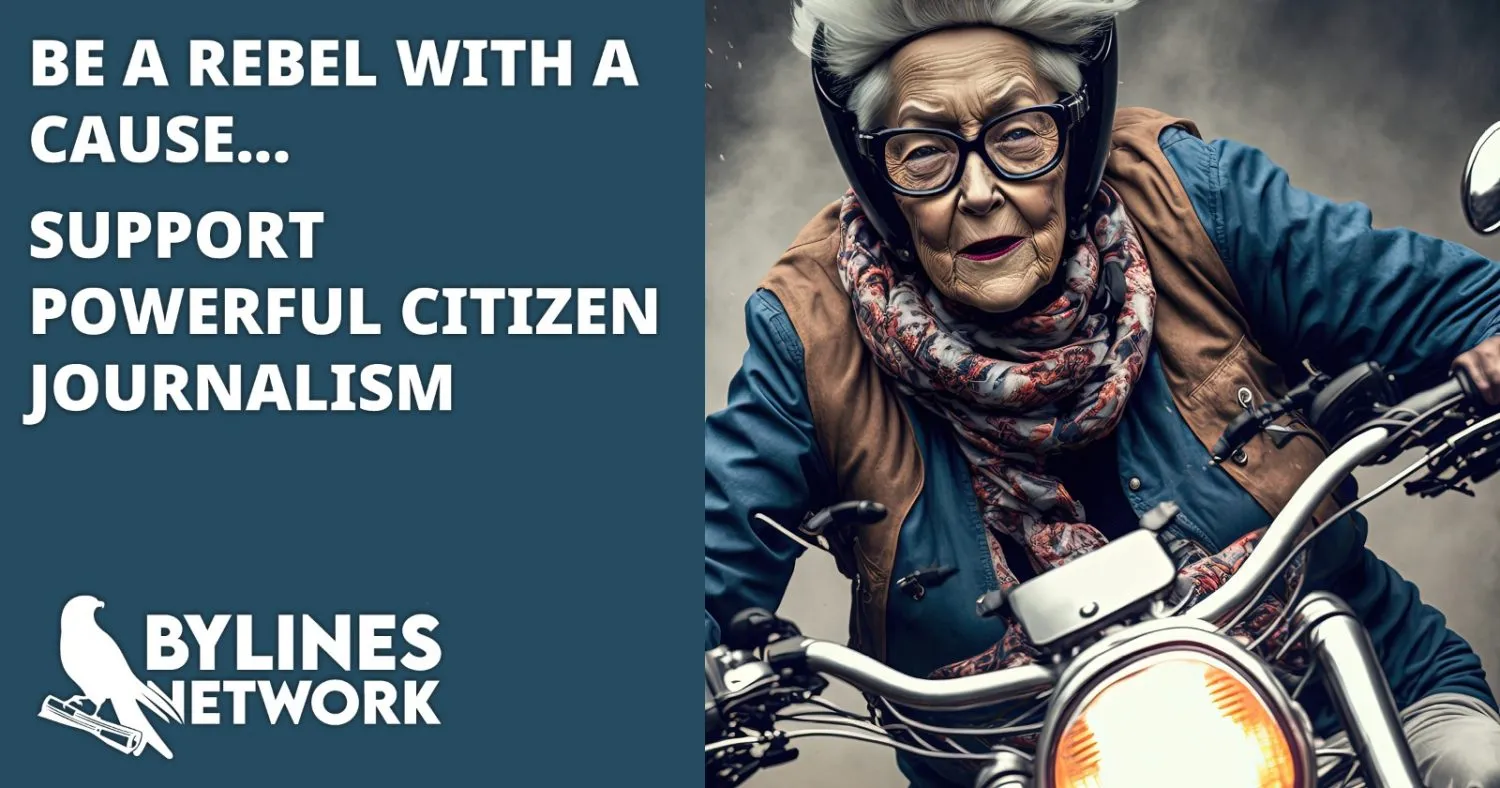 CLICK HERE TO SUPPORT THE BYLINES NETWORK CROWDFUNDER!