It is clear to almost everyone in the country that Britain is broken.
We have a broken NHS, a broken education system with crumbling schools, sewage in our water, trains cancelled, and bus routes scrapped and a host of other problems in our public realm, which are holding us back as a country. Most people are also aware that the underlying problem is the austerity practiced by the government since 2010.
Autumn Statement
Yet, despite all this it is rumoured that Chancellor Jeremy Hunt is planning to cut taxes in his upcoming Autumn Statement, while at the same time cutting benefits.  Firstly, let us remember that most people who claim benefits are in work.  Sadly, pay for many people in our country today is so poor that they must claim in-work benefits simply to make ends meet. 
Indeed, the rumours of upcoming tax cuts, which will mostly benefit the very wealthy, come at a time when there is rising demand for foodbank use and when a Conservative-led report by the Poverty Strategy Commission has made the case for increasing benefits.  It is exactly the wrong policy, at the wrong time, when our public realm is so broken and so many people are in deep poverty and facing another long winter of choosing between eating and heating.  
Meanwhile, we fall further and further behind as a country, with a chronic lack of investment, whether it be in our public services or investing in much needed green jobs for our young people. We are a country cursed by short-term thinking and short-term policies, which only benefit a small number of our people.
Isn't it time that as a country, we faced up to some realities? That our productivity is low because we fail to invest in our workforce. That we have a tax system that disincentivises hard work, by favouring unearned wealth over earned income, which means that the tax system needs a complete overhaul and a problem which will not be solved by these tax cuts. And that we have our vital public services staffed by utterly demoralised workers, who are leaving in droves.
It is also notable that the Tory MPs who are most vociferous in their support for tax cuts are the very same MPs, who were the strongest supporters of Liz Truss and her ill-fated and disastrous seven-week Premiership last year. It really does seem that some people never learn from their mistakes or those of others. Truss' ill thought through plan to cut the highest rate of tax nearly crashed the economy and led to mortgage misery for millions of hard-working people just trying to have a roof over their head. Tax cuts from Hunt could end up doing almost as much damage as Truss' ill-judged mini budget did 12 months ago.
What we need
What we need now is responsible government, on behalf of all the people of the country, a government which will use strategies which will lift us all and which crucially will think about and work in the long-term. And let us hope that voters are not taken in by short-term pre-election bribes, which will only have to be taken back after the election anyway, while inflicting real pain on many people in this country.
The Tories have already inflicted a huge amount of pain on so many British people over the last 13 years. Surely enough is enough.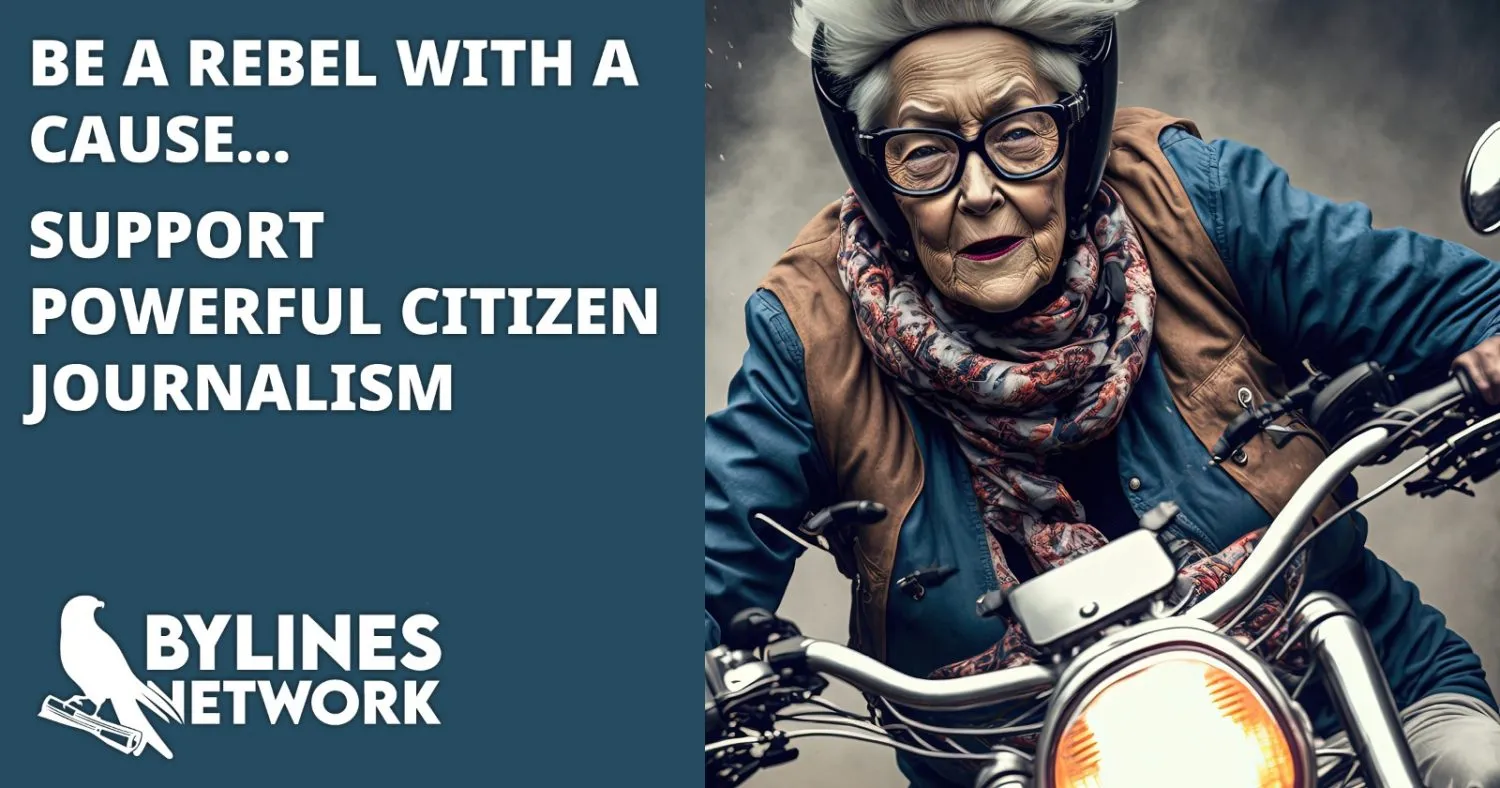 CLICK HERE TO SUPPORT THE BYLINES NETWORK CROWDFUNDER!