Peter Foster last week sent a newsletter post, later reprinted in the FT, commenting on news about issues addressed in his new Brexit book and responding to some reviews in the Guardian, Telegraph and Times.
I had the chance of early access to Peter's book because he kindly agreed to discuss it with us in July at a Grassroots for Europe Round Table on Labour and Brexit (and is talking again about the book on Wednesday with Alex Hall Hall at our webinar).
I wrote some reflections on the book, the discussion and the issues recently in North East Bylines.
Reviews
Everyone except unreconstructed hard-line Brexiters seems to agree that Foster's book has provided in its first part, an authoritative, detailed and impeccably researched guide to the economic impacts of Brexit to date, and in its second a careful guide of what mitigations of these impacts may be possible within the constraints (which Foster does not see fit here to challenge) of the Brexiter red lines commitments (no to Re-join, the single market, the customs union and freedom of movement) currently espoused by both Conservatives and Labour. 
The first part is bleak and hard hitting both in terms of the recent past and of prospects.
The second is sober and nuanced. It is effectively a review of Labour's current Brexit wish list with its menu of a veterinary agreement, professional service qualification recognitions, visas for musicians and other items.
It points out that all items will need to be negotiated and agreed with the EU, which may on its side look for a quid pro quo, parts of which may put the Brexiter red lines under some stress.
Its key point, which is stated briefly but bluntly, is that even if the whole wish list is delivered, this will only amount to a limited mitigation of what is likely to be Brexit's continuing hit to our GDP of 4% or more.
Gritty Realism
The packaging of the book and some of Foster's own rhetoric promises straight talking, hard facts and no-nonsense.
It calls for gritty realism, pragmatism, and radical thinking about the way forward.
The closing words are that we "need to come out fighting".
The problem is that despite these bold words, Foster does not himself draw a clear strategic conclusion from his own thorough and rigorous analysis. It is not clear what he thinks we should do.
Foster says in his recent post that he is puzzled by the near unanimity of political analysts that Starmer's Brexit policy is sound and well judged.
I am slightly puzzled that Foster ostensibly takes the Tory-Labour red lines on Brexit as immovable and unquestionable for the foreseeable future, given that the findings of his book offer what amounts to a thorough demolition of both parties' policies. There are moments here where it can be hard to see the difference between hard-nosed realism and timid conformism, or not to wonder if one is being offered the latter dressed up as the former.
Counsel
Of course, Foster is entitled to keep his own counsel where he sees fit. In his remarks to us in the round table, he was clear that the logic of his analysis points to either re-joining the EU or a major UK-EU rapprochement, transgressing some or all of the Brexiter red lines, as the only sane way out of our current mess; but he had judged that openly declaring this conclusion in the book would result in an instant closure of minds to his analysis among the members of the current conformist commentariat consensus.
His wager is that instead people may quietly be impelled by his analysis to work out for themselves the need to question the dogma which cannot now be questioned. "My strategy in this book is one of show, don't tell. [….] A couple of people have read it and said, what you're basically saying is re-join. And I say, well you could draw that conclusion if you wanted to."
The books unstated conclusion
So far, unfortunately from my perspective, no one writing in a mainstream medium[1] yet seems to show any sign of getting this message about the book's unstated conclusion.
What is more, which might seem remarkable for an analysis of such fearless and compelling clarity, reviewers seem unable to render the book's argument accurately.
Jonathan Portes in the Guardian suggests that Foster gives the impression that without Brexit our economy would have been in reasonably healthy shape.
But Foster, like many others, in fact recognises a list of long-standing chronic national ills, many of which impelled the Brexit vote, and which a future government will need to address in addition to whatever it chooses to do about Brexit. Portes also suggests that Foster is in now the same Brexit mitigation policy space as Starmer.
But Foster's analysis, after providing a nuanced how-to guide for the Labour wish list, makes the fundamental strategic inadequacy of this agenda unambiguously clear.
Portes himself has for his part also previously been clear that Labour's mitigation agenda will go nowhere near countering the greater part of current and ongoing Brexit economic damage.
Foster shares this view. In both the book and the round table discussion Foster is sharply critical of the disingenuousness of Labour's claim that its mitigation agenda would suffice to "make Brexit work".
The Irish Times and The Sunday Times
In the Irish Times, Paul Gillespie claims that Foster rules out the feasibility of a future Re-join, because of the inexorably widening gaps between UK and EU regulatory spaces. But what Foster says is that this widening gap presents a challenge for those who favour Re-join but not yet – and that meanwhile if Brexit continues, we will need to reckon with continuing cumulative damage to an increasingly fragile economy and society.
There have been a couple of recent pieces (both politely cited by Foster on X/Twitter) by Robert Shrimsley in the FT (30/08/2023 "Rejoining the EU remains a very distant dream") and David Smith in the Sunday Times (19/08/2023, "Can we rejoin the EU? It was daft to leave but don't romanticise the idea")which do not reference Foster's book directly but seem intended to head off and shut down fresh discussion about the desirability of Re-join.

Maybe these signs of anxiety should be taken as an encouragement. Brexit omerta and the consensus of Brexit fatalism may now, at long last, be crumbling.
---
[1]
     [1]     Outside the mainstream, from me: https://northeastbylines.co.uk/labour-and-brexit-the-high-cost-of-low-ambitions/ ; from Paul: https://bylines.cymru/politics-and-society/red-lines-on-brexit/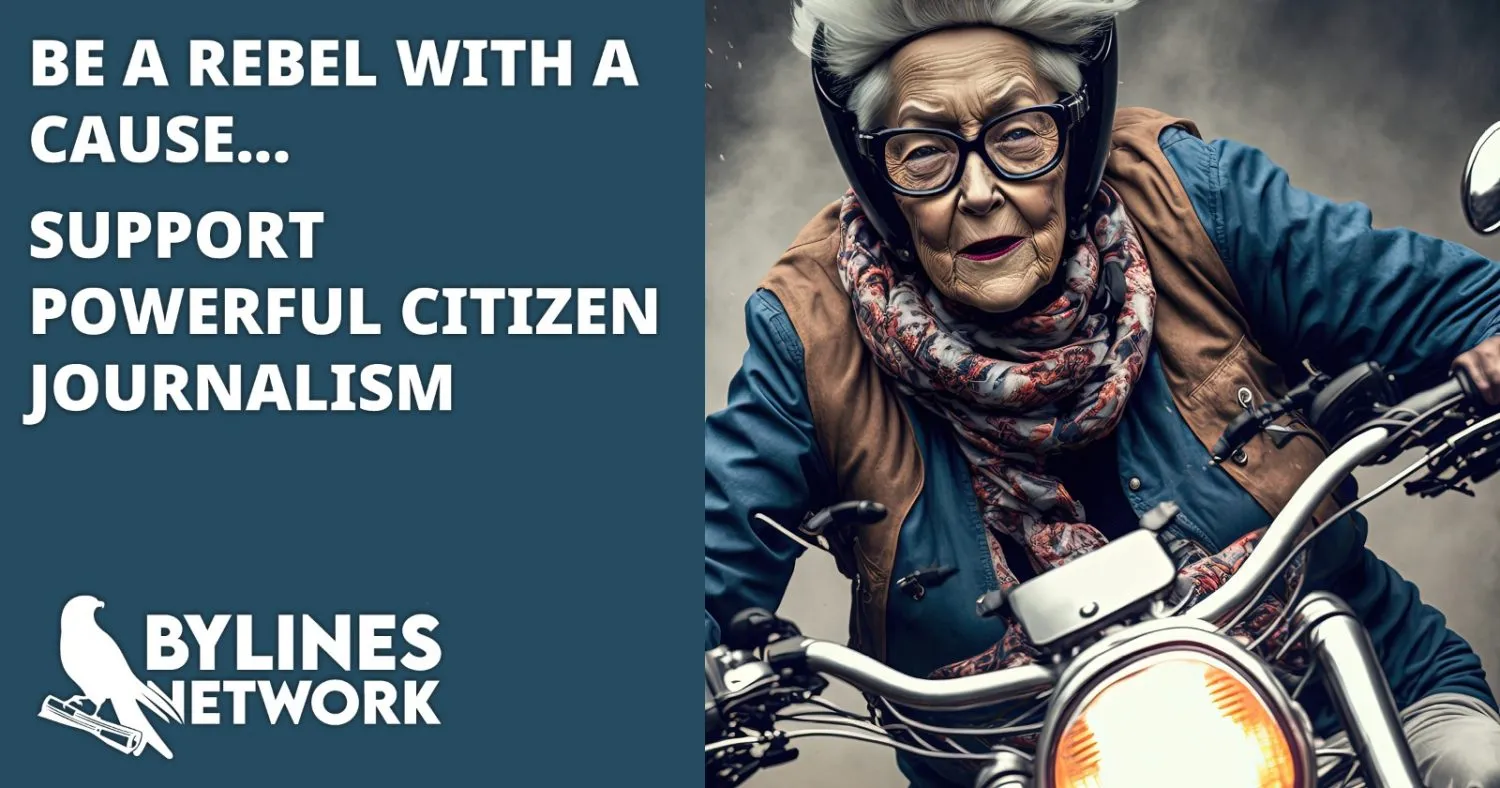 CLICK HERE TO SUPPORT THE BYLINES NETWORK CROWDFUNDER!