Totally without evidence, I am going to claim credit for Matt Vickers emerging from hiding to finally make a comment regarding the 'shocking and totally unfounded' findings that Boris 'I cannot tell a lie' Johnson, was in fact a compulsive and inveterate liar.
Well, we all need our ego massaging now and then, don't we?
Anyway, days after the now, totally disgraced Johnson resigned in the most cowardly and disgusting way, Vickers' comments were pretty pathetic. I suspect it took him four days to work out how he could be critical of the committee without being in breach of parliamentary rules.
It's a sort of endorsement of Johnson, and a sort of criticism of the committee.
As an example of fence-sitting, it's a pretty decent effort.
Ben Houchen, who recently named his new puppy 'Boris', gained a life peerage is, of course, behind the 'Liar in Chief'. He claims that the Smiths in Redcar and Darlington don't care. Well, I'd like to tell him that everyone I know does care!
Simon Clarke, soon to be a 'Sir' was quick out of the blocks and went full sycophant.
Clarke's reaction was, for me, just as bad as Johnson's behaviour. I say that, because without enablers and apologists, Johnson wouldn't have ever been in a position of power. I don't think Clarke actually believes what he says, I am of the opinion that he will say whatever he feels he needs to in order to further his career.
He has to be that sort of person because he isn't exactly talented is he? If you asked Siri/Alexa to describe someone who is consistently wrong, she would immediately say Simon Clarke.
The Lemontop Kid, Jacob Young is conspicuous by his silence, considering his previous love of Johnson. As for the lesser spotted Jill Mortimer, I am starting to think she was an early CGI experiment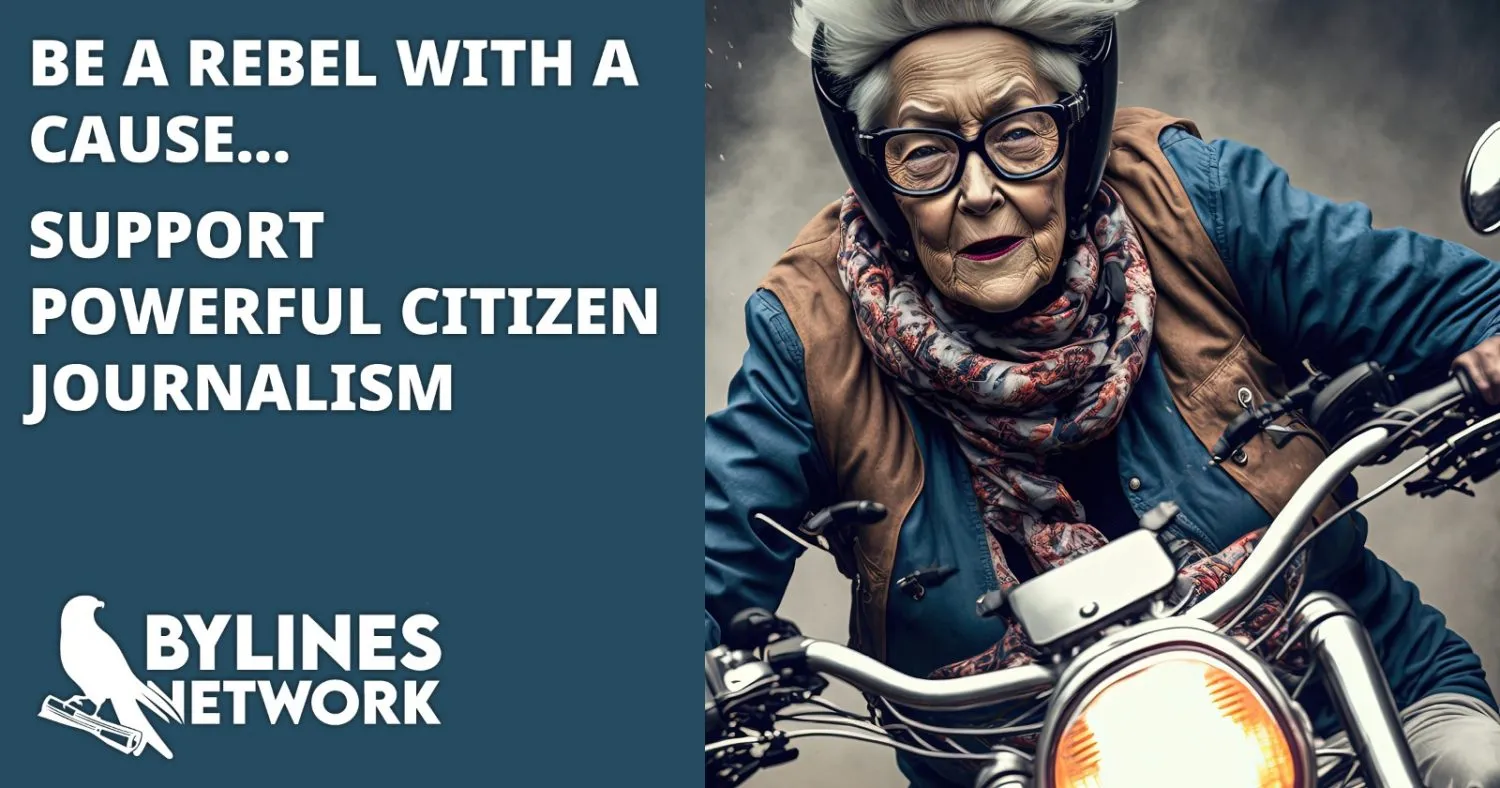 CLICK HERE TO SUPPORT THE BYLINES NETWORK CROWDFUNDER!