Many people in the wind-surfing and surfing fraternity will have heard of the Pointe de la Torche, at the head of the Bay of Audierne, in Brittany. With its two wide bays and spectacular headland, it is a mecca for water sports and attracts enthusiasts from all over Europe and indeed, the world.
Amongst many other prestigious events, it has hosted the World and European wind-surfing championships and the Stand-up Paddle World Cup.
For those of a less adventurous nature, there is another perhaps less well-known and certainly more seasonal attraction just before La Pointe – the spectacular bulb fields.
Having grown bulbs in the Netherlands since 1960, the Kaandorp family moved to Pointe de la Torche in 1980, attracted by the sandy soil and temperate climate – perfect growing conditions for daffodils, tulips, hyacinths, irises, and a whole range of other beautiful bulbs. They are now one of the biggest bulb growers in France, with a site extending over a hundred hectares.
The bulb fields can be visited in all their glory either on foot or by land-train from the first daffodils in early March through to late April. The fields of flowers, stretching as far as the eye can see are a sight to behold.
But, by far the most impressive – if relatively short-lived – spectacle is the "Mosaique en fleurs de jacinthes", an amazingly intricate recreation of a famous landmark, made entirely from thousands upon thousands of hyacinth heads.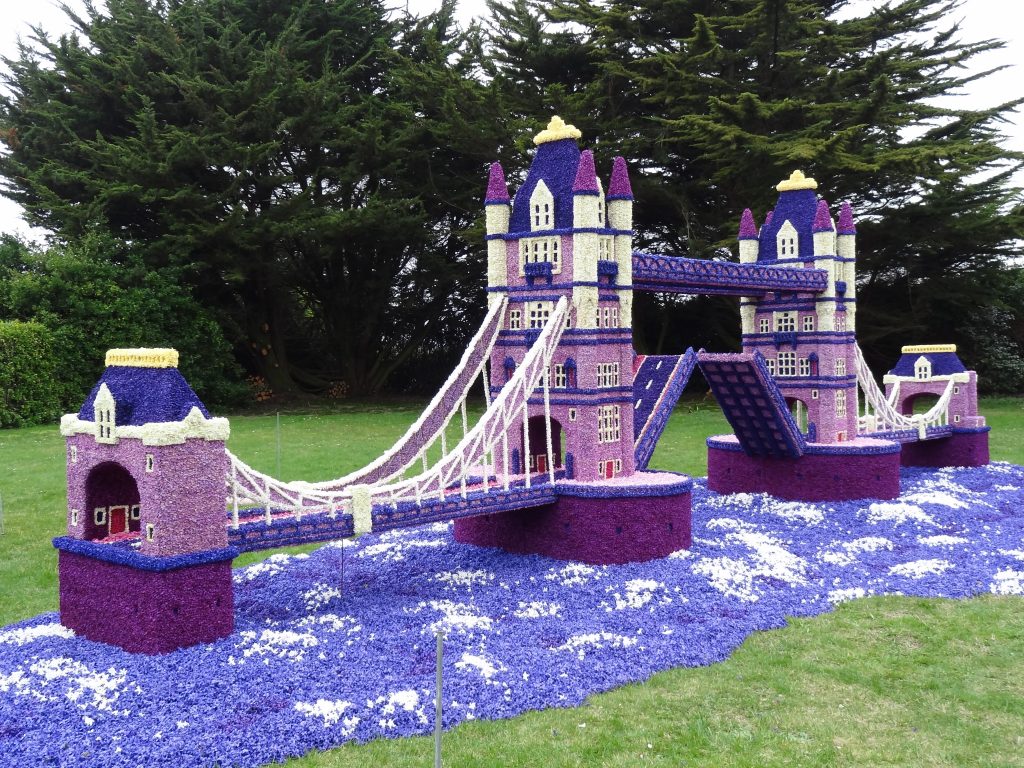 2012 saw a tribute to the up-coming London Olympics, with a replica of Tower Bridge, and 2019 a recreation of St. George's Chapel, Windsor. Other recent and varied subjects have included Himeji-jo, a 17th century Japanese castle (2011), the Chateau at Chenonceau (2013), the Church of the Spilt Blood in St Petersburg (2016) and the Rijksmuseum, Amsterdam (2017).
Sadly, covid restrictions interrupted this lovely tradition in 2020 and 2021, but plans are going ahead for 2022, although the subject for the display is still a well-guarded secret.