The azure backdrop and golden-foiled light instantly transported us to the Ionian Sea and Mediterranean warmth of Kefalonia.
Having read Captain Corelli's Mandolin twice (before seeing the film) I had high expectations of this production performed by The People's Theatre in Newcastle.
The Priest warns us early on that "We must care for each other before we care for ideas … or we'll end up killing each other" and so, framed by the second world war, we are led into this triangular love story which provides a lesson in lesser-known history and follows universal themes of relevance today as then, of love unrequited and not, political divide, grief and the futility of war.
Corelli, who gives the mandolin a bash, embodies Italian warmth and humour, played against an earnest, if simpering Pegalia. Her father, the local physician, Dr Iannis is well-cast in the role of mentor and protective parent who tells his daughter what Euripedes told us 2500 years ago, "Terrible things happen in war – especially to women".
Rona Munro's adaptation of the original novel by Louis de Bernieres contains beautiful lessons and lines, and sings of heart and pain. Unfortunately, some of the lines were lost in projection or mis-timed against the dolphin calls and Mediterranean soundscape.
My companion loved the busy crowd scenes, which I found a distraction, but she found them engaging and the cast enjoying their time under the Greek sun. The animals were clearly the stars of the show, but she particularly took to the presence of the Brian Blessed-esque character with his stick and unspoken, booming voice.
Running until Saturday, this play does have something to teach us about life, history and resilience within a narrative of love over adversity:
"Even in the middle of death, you should always follow love wherever you find it".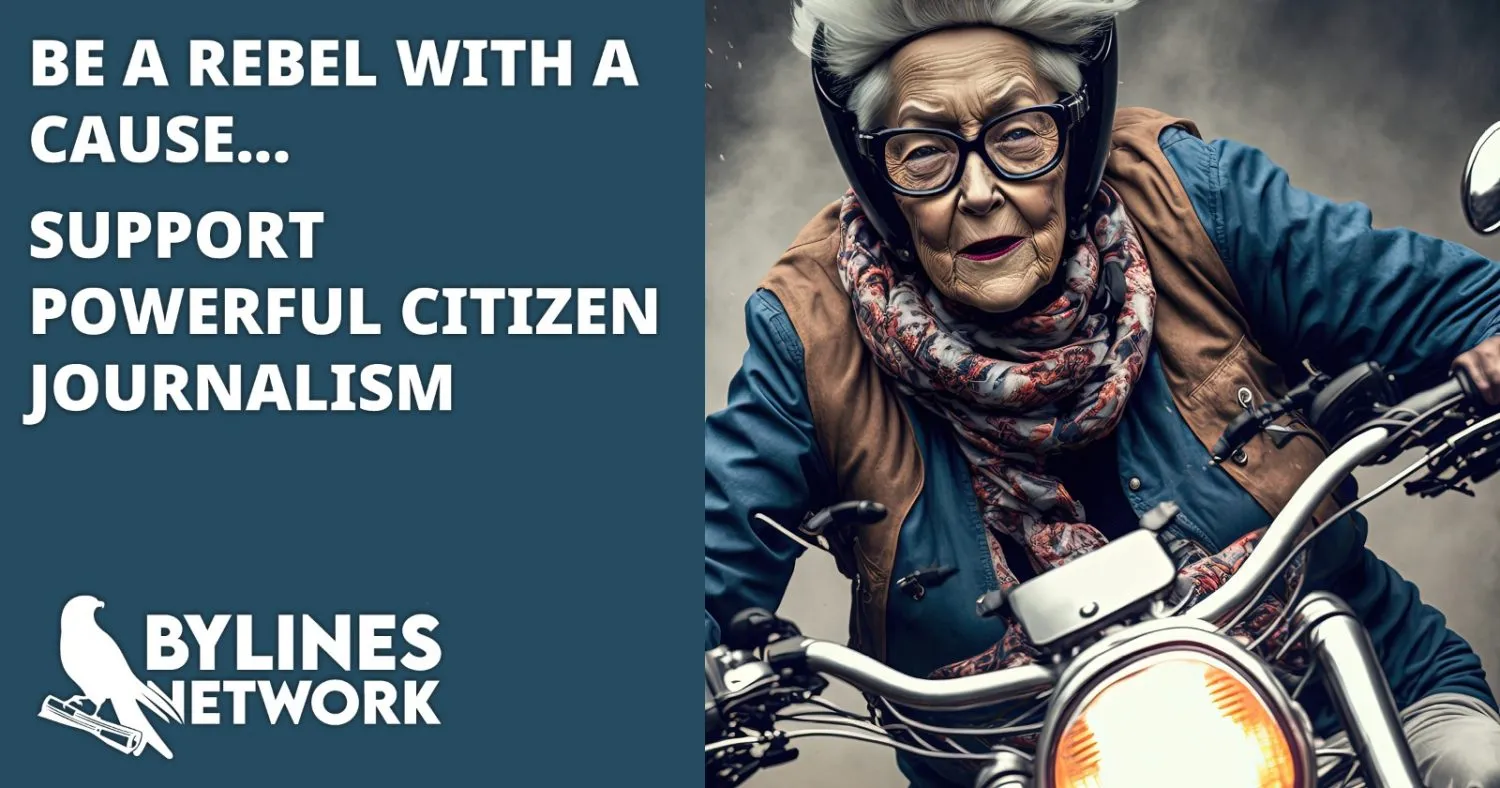 CLICK HERE TO SUPPORT THE BYLINES NETWORK CROWDFUNDER!