Part 1 Part 2 Part 3 Part 4 Part 5 Part 6 Part 7
Following Faceless Eurocrat (part 7) I had a long discussion with the editor about their removal of my words "mafia/fascist" before the Italian Christian Democrats. It involved my quoting from history and I was asked if I would like to write about my experience. It is very painful but it may be cathartic.

Through family contacts I was offered a job for an English archaeologist/hydrologist in a very upmarket area of Rome. The Aga Khan had a villa there. I heard my father on the phone saying he would hold his acquaintance responsible if anything happened to me. He did not approve of my leaving home and relocating to Italy. My new boss gave me three months probation to learn the language and I became reasonably proficient, enough to satisfy his rule. Initially I lived in a hotel then I rented a fifth floor apartment with a romantic terrace and a view of the whole of Rome.
Anti-fascist politics
Most Italian men have no career and are spoilt at home well into their thirties. My boyfriend spent most of his time at his shared printing press writing political tomes opposing fascism and the mafia. He used my terrace for political meetings with his intellectual friends and would turn up in the middle of the night in fear of the fascists who were tearing down the posters he had just put up. These were the 'anni di piombo', the years of lead, and opponents of fascism were regularly gunned down in the streets. Of course I sheltered him. There is a long-standing tolerance of graffiti and posters in Italy dating from early Rome. We went on a huge anti-fascist demonstration then he was warned that I would be deported if I got involved in politics so I never again went on them.

This part of Rome had been a centre for the German Nazi high-command during WWII and my partner's parents had supported them. According to him they were collaborators. He hated his mother who was a monster who immediately disapproved of me because I am English. Smiling strangers told me she would never accept a foreigner good enough for her son. I made many wonderful new friends but did sometimes face racism from his wider family and those realising who my renowned boyfriend was. Families are as divided as those under Franco and a civil war would mean brother killing brother. My partner and his comrades wanted a peaceful revolution, or evolution, without bloodshed.
Moving from Italy
Moving to Beverly Hills was a swift decision made by my partner's family. I was excluded from the discussions though I did meet the top designer of men's fashion in Naples. He was in business with a millionaire Jewish Iranian and Armenian and all three men are very amiable and charming.

When my mother fell ill, we returned to Europe and he finally confided that he was being threatened with imprisonment for the trumped up charge of tax evasion, a fascist plot, which is why he had to leave Italy. Wait enough years and charges are dropped. Over the years the family business had been robbed three times because he refused to pay mafia protection money or 'pizzo', and was on its knees. Sometimes he slept there on a chair with a gun waiting for them, until his license for it was taken away by the Council. Our car had also been broken into simply to leave a bullet on each of the front seats and the mafia threatened to make me a paraplegic. He felt that he had no other choice than to leave Italy. His sister had separated and taken over our home. She told me his political persuasion was my fault, that I had failed in Italian traditions which I was unaware of. He had failed to tell me that I should have hen-pecked him. The blame for his politics lay at my door, putting me in even more danger. I was bullied out and I felt I could not return to the USA because of my mother's state of health. Considering her is the last thing she would have wanted, but not my father. She did not know she was dying.
To be continued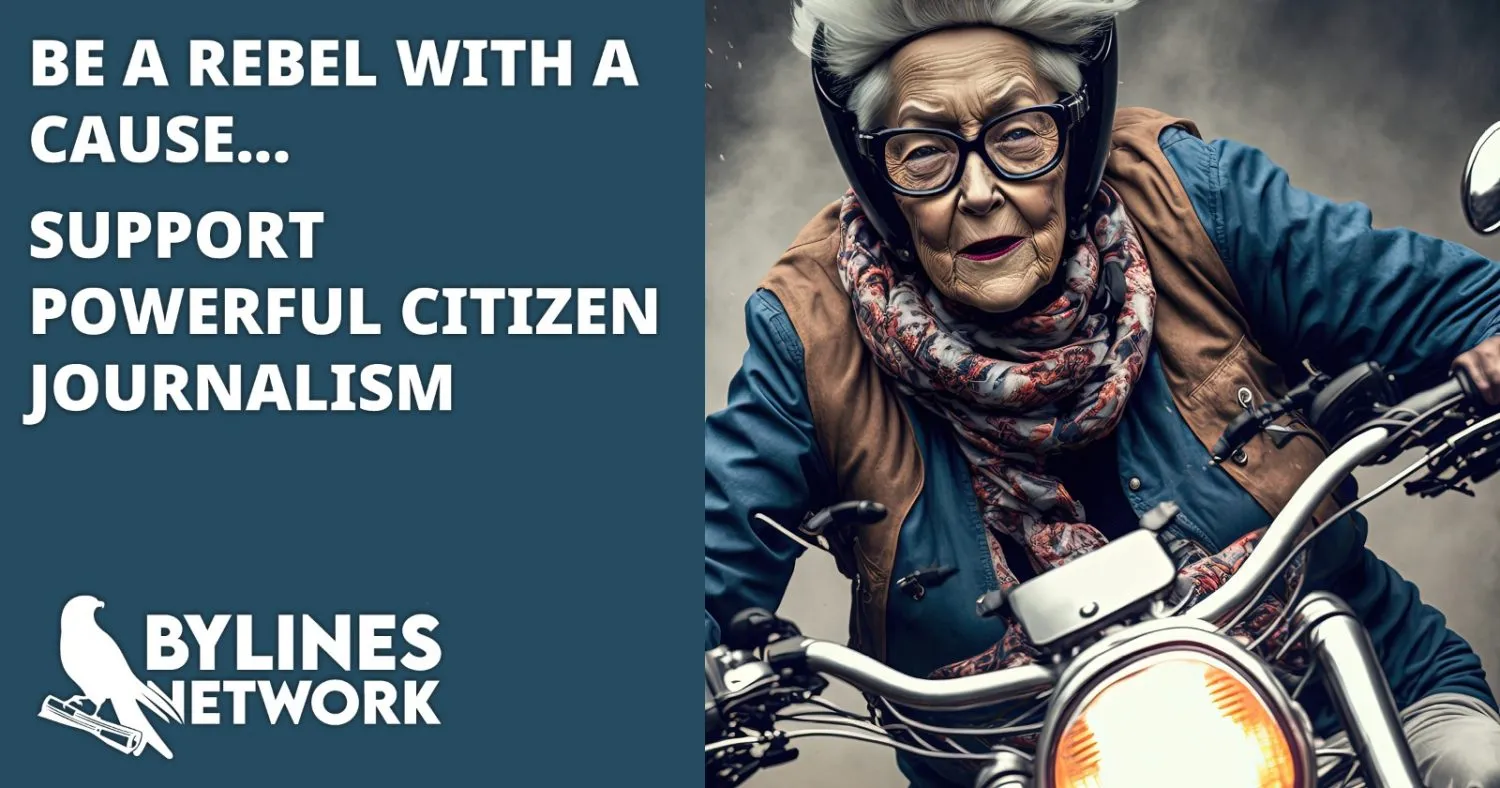 CLICK HERE TO SUPPORT THE BYLINES NETWORK CROWDFUNDER!