Recent analysis of NHS data by the mental health charity YoungMinds shows that the number of children in mental health crisis has reached record levels in England. The Children's Society reports that one in six children aged between 5 and 16 are likely to have a mental health problem. with young people in the lowest income bracket being 4.5 times more likely to experience severe mental health problems than those in the highest income bracket. Meanwhile, recent research from Loughborough University carried out for the End Child Poverty Coalition found that 51,000 more children are now living in poverty in the North East with the region seeing the steepest rise in levels of poverty in the UK.
Chris Drinkwater Creative Health in Primary Schools Award
All this adds up to a pretty bleak picture so it was heartening to learn of a new regional initiative designed to encourage creative approaches to improving child wellbeing. The Chris Drinkwater Creative Health in Primary Schools Award is named after Professor Chris Drinkwater CBE who, amongst other things, was an inner-city GP in Newcastle for 23 years. Chris' record in the health sector and, in particular, his support for arts and health is impressive. Until recently he was Arts and Creativity Lead for the North East and North Cumbria Child Health and Wellbeing Network and the award scheme was established in part to acknowledge his work in the field.
Creating Conversations
The award ceremony was held online in September with Dunn Street Primary School in Jarrow winning the inaugural award for their 'Creating Conversations' project with local artist Elizabeth Kane which invited parents and carers into the school to work alongside their children learning a variety of visual art techniques. This project was established with the help of South Tyneside Cultural Education Partnership in response to the dramatic increase in mental health, speech and language referrals for pupils following the Covid-19 pandemic.
Artist Elizabeth Kane said:
"This has been a really memorable and rewarding project. Parents and carers showed incredible commitment coming to weekly sessions fitting it around their busy lives. We had people coming who worked nights or had to head off for their shifts following the session.
"The children were visibly delighted when their loved ones arrived. Everybody enjoyed spending time together doing fun creative challenges. I hope other schools can be supported to do similar projects. Taking part in the arts shouldn't depend on how much money families have or how far tight school budgets can stretch.
"I really thank everyone for choosing me to be involved but especially teacher Michelle Trotter who leads the Early Years and Foundation Stage. I know staff will have continued to support all the little artists to try new creative things."
Michelle Trotter described her feelings upon winning the award:
"I am so incredibly proud of this project and that it has been recognised for the commitment it made to bringing joy, conversations and creativity to the children, artists, grown ups, staff and whole school community on a weekly basis. Our community spent time together working collaboratively, building relationships and experimenting with the arts. It was a privilege to develop the project with Elizabeth Kane and know that we created something so special that can now be replicated in more schools and impact more communities, lives and young children."
Alison Burden, Executive Head Teacher, said:
"The project allowed our children and their families time – to learn together, laugh, share experiences with friends and the Dunn Street team, and most importantly time to enjoy being together as a family. We saw parents' confidence grow and our children flourish, all thanks to Elizabeth and Michelle."
Speaking about the eponymous award, Chris Drinkwater said:
"This award has been created with the aim of bringing together schools (children, parents and teachers) and local creative artists and arts organisations in partnerships to look at ways in which the arts can enhance the school experience and improve both health and educational outcomes. The focus is on those in greatest need who do not have access to the opportunities available to their better off peers.
"I was delighted to present the award to Dunn Street Primary School. Congratulations to them and to all of the highly commended projects. I was particularly pleased to see a range of arts approaches including dance, theatre and the visual arts and the focus on those most in need including those with special educational needs. There was also the beginning of a drive to clearly demonstrate the impact of these approaches. The long term hope is that these awards will become an annual event and that they may in a small way rebalance STEM as STEAM with the arts and creativity as an equal partner."
Heather Corlett, Programme Lead for the Network, said: "The Child Health and Wellbeing Network are delighted to honour both the valuable contribution that Chris has given over the last five years, and to celebrate arts and creativity as a cross-cutting theme to benefit young people in our region. Creative initiatives with children are known to support their wellbeing and can equip them with new ways to emotionally express themselves at a time when there is an increased need for emotional resilience. We look to grow the interest and impact of these initiatives for our local families, attracting new partnerships to help children thrive."
Tyne and Wear Archives and Museums are working with the network on a 3-year programme to increase cross-sector collaboration between the health and culture sectors, utilising funding from Arts Council England. Melanie Burgess, TWAM Regional Cultural Learning Programme Manager, said: " We are excited to be leading on the Chris Drinkwater Creative Health Awards and showcasing the best examples from across the region of schools using culture and creativity to improve health outcomes for children. Congratulations to Dunn Street Primary on winning this award in its inaugural year after completing such an inspiring project with artist Elizabeth Kane!"
With a general election just around the corner and the main political parties vying to appeal to voters, campaign strategists should take a look at the impact of creative arts engagement in some of our poorest communities. It doesn't take much to see the transformative power of the arts where other strategies have failed.
To find out more about the Chris Drinkwater Awards including highly commended projects in Newcastle, Teesside and Bishop Auckland, check out the website.
Meanwhile the submission process for next year's awards has already begun with a deadline of March 31st, 2024. For further information contact [email protected]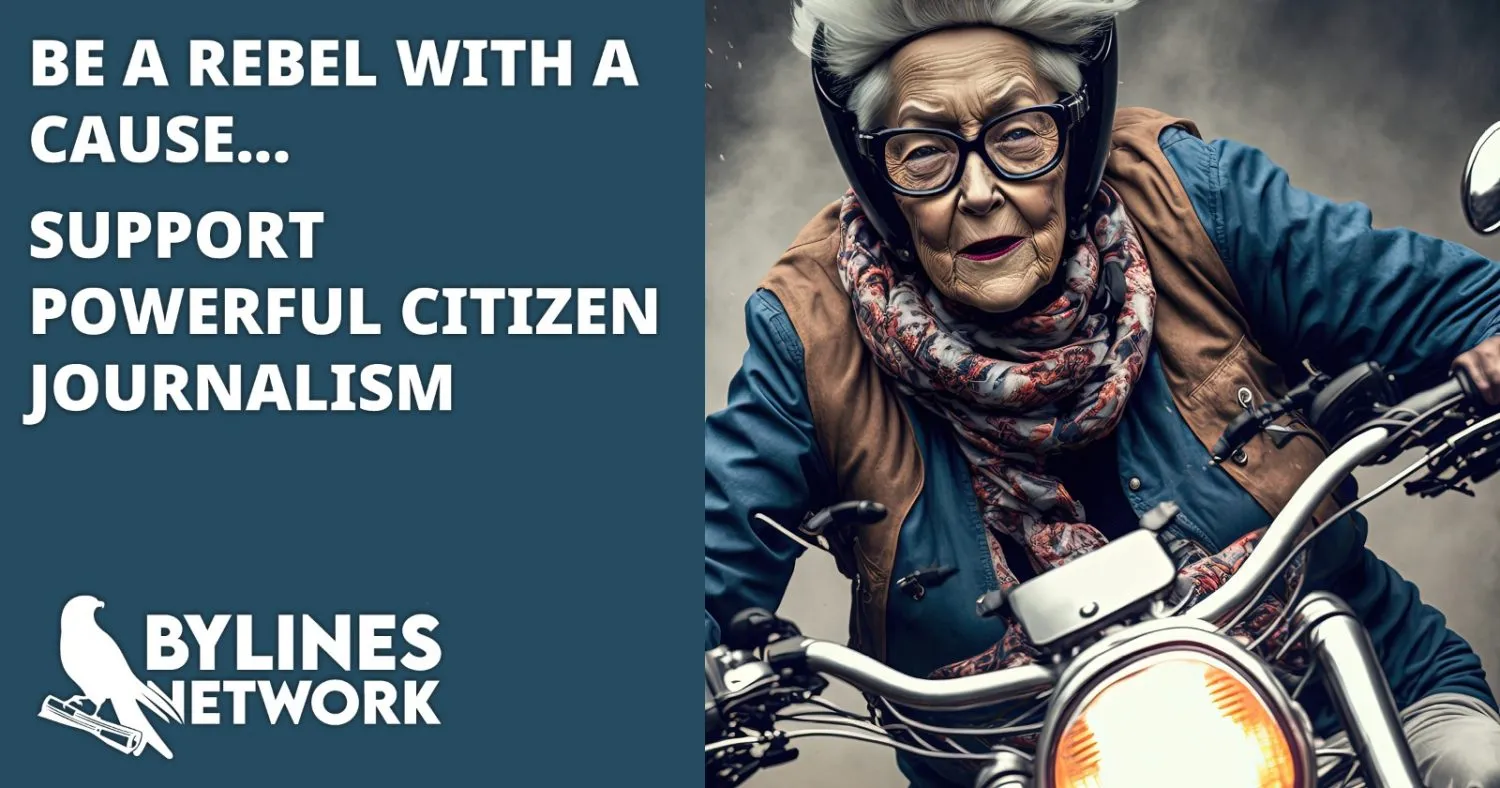 CLICK HERE TO SUPPORT THE BYLINES NETWORK CROWDFUNDER!