A crime fiction festival that has been dubbed one of the 'kindest' is coming back to Whitley Bay for a third year with some exciting additions to its stellar line-up.
Bay Tales Live will be held at Whitley Bay Playhouse on Saturday, 2nd March, 2024 featuring authors such as Vera writer Ann Cleeves, Val McDermid – author of Wire in the Blood – and husband and wife duo Nicci French in conversation across the day.
The festival with the biggest heart
The festival, organised by Vic Watson and Simon Bewick, has garnered plaudits from publishers, authors and readers since its first event in 2022 and is known for being 'the festival with the biggest heart.'
Its reputation has surprised the team behind it, as they never imagined the festival would create such a supportive community.
Comments from the organisers
Vic Watson, said: "It's incredible. We've seen that since the pandemic when we ran virtual shows people have been happy to come to our event alone because they have spoken to people who will be there on social media. We've even seen people saying online: 'If you're coming to Bay Tales alone, don't worry, you'll leave with plenty of like-minded friends. It's really heartening."
Simon Bewick added: "We try to keep our ticket prices as low as possible, and last year we had several people who couldn't come for a variety of reasons gifting their tickets to people who couldn't have otherwise attended. We run a charity raffle on the day, featuring money-can't-buy prizes like having a character named after you in a book or a mentoring session with one of our featured authors. The money raised then goes to our nominated charity, The Bay Foodbank."
Why is it the festival with the biggest heart?
In 2023, several authors and audience members took to social media to praise the team after the festival, stating that it was the "kindest festival I've ever been to" on account of the team shunning money for their corporate box in order to have a quiet space for anyone who felt overwhelmed or overstimulated through the day.
Both Watson and Bewick are proud of the community they have built and supported and hope to see lots of familiar faces as well as new ones in Whitley Bay next year.
Tickets are on sale now and are available from: www.tinyurl.com/baytales2024
This year's lineup
Bay Tales Live have announced their line-up for 2024. Featured authors include festival patron Ann Cleeves, Nicci French and Val McDermid. To find out more, go to https:// baytales.com/baytaleslive2024/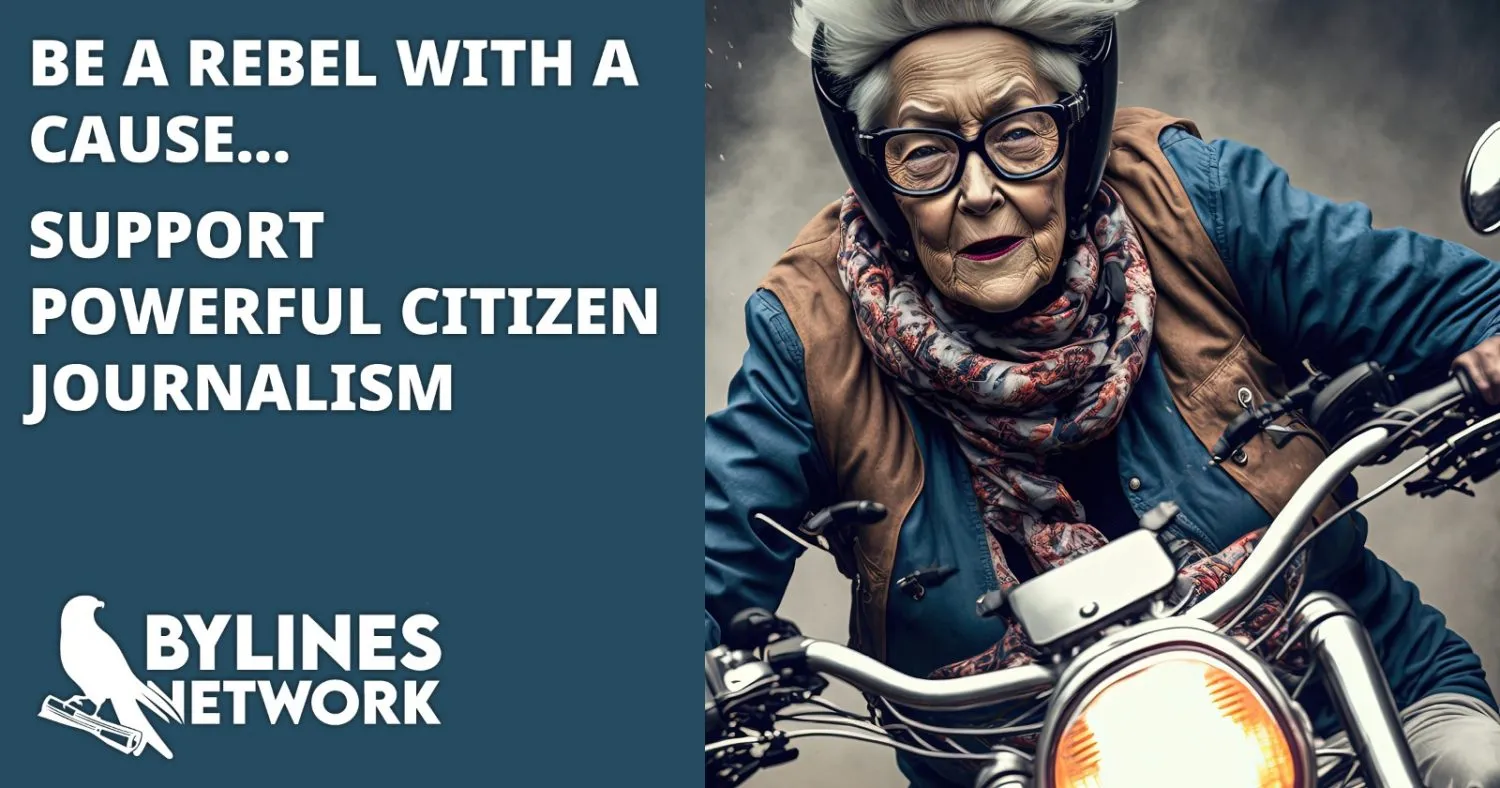 CLICK HERE TO SUPPORT THE BYLINES NETWORK CROWDFUNDER!