The outpouring of grief for the cutting down of just one tree – I originally wrote 'the killing of' but that just might not be so – tells us what love we have for trees, an almost spiritual hold within us arguably so innate we're unaware of it until something like this happens.
Earlier this year we saw the outrage after Plymouth Council cut down over 110 trees overnight. On a personal level, when selling our house we were most worried about potentially having to lose the oak tree in the front garden, and although in our final months there we got a harvest of acorns, woefully none sown so far have grown.
Deforestation
At a national level, we can see rates of deforestation vying against afforestation as illustrated by Global Forest Watch across the UK and its member nations. But in all, barely more than a tenth of the UK's landmass has tree cover, a fraction of that of other countries in Europe. Wealthier areas have more trees, while for England, it's Northumberland, followed by North Yorkshire, Cumbria and County Durham that have the lowest cover.
Not great for a nation of tree lovers. Even the Tories chose to symbolise / greenwash themselves by replacing its torch logo with a tree – not long before they got into office planning to sell off the Forestry Commission, while Rishi Sunak is doing his absolute damnedest to reverse all of the UK's progress to Net Zero.
But as the great Arnold Schwarzenegger would say, 'Ach. To Hell with them. I haff my own plans.' The short is, we can't get enough of trees – they give us oxygen, shade, amazingly elaborate residence for birds and animals and insects, beauty, and suck up carbon dioxide – and we haven't got enough.
So: Let's take this act of mindless vandalism and use it to galvanise us on to doing greater things, either getting out there and putting our backs into planting more trees, or paying others to. Be that on your own private turf, on public land, wherever – and doing it properly, not one of Wogan's tax-evading pine forests.
Links to tree charities in the UK
So get digging, in your pockets or the soil itself.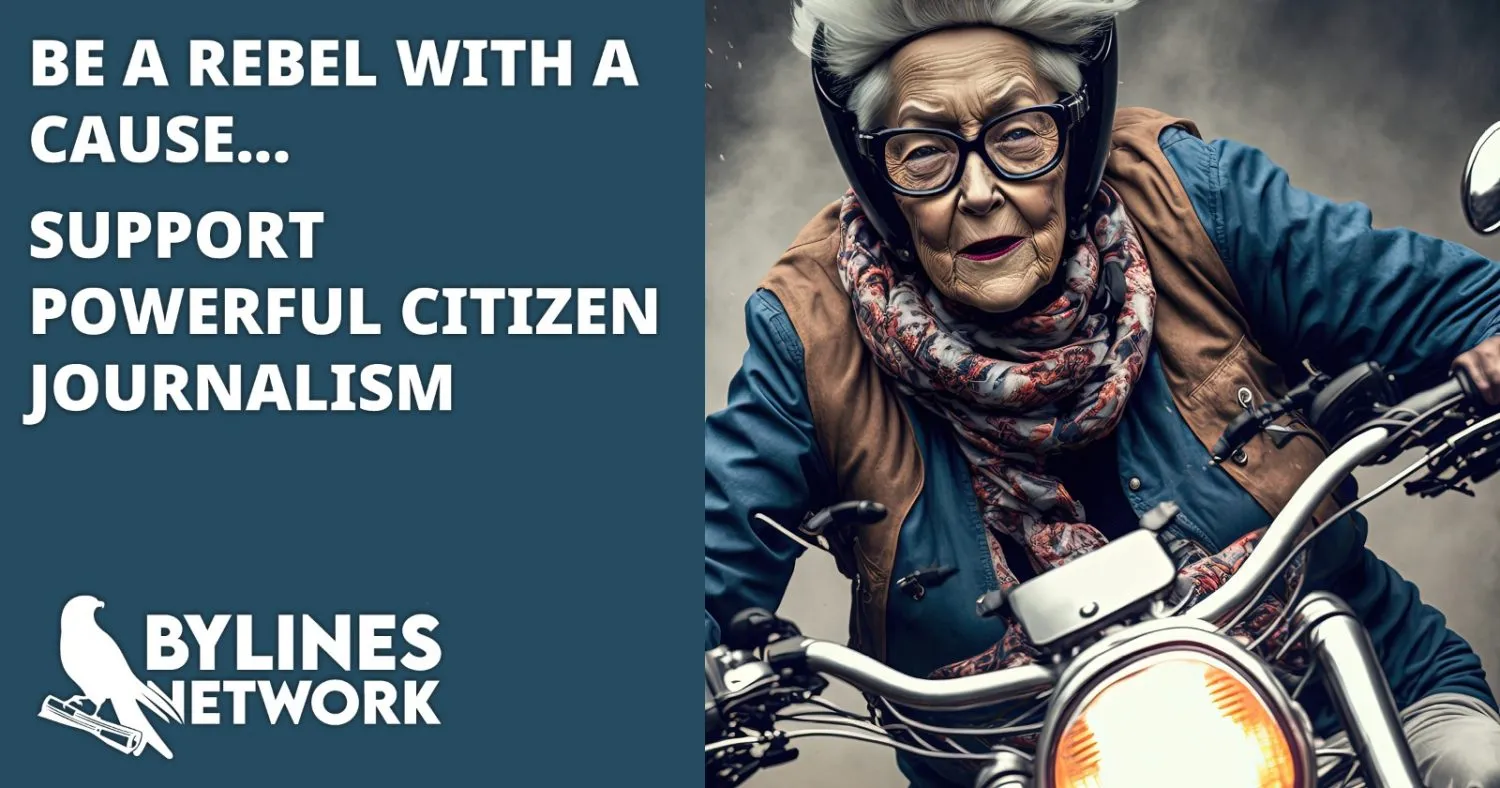 CLICK HERE TO SUPPORT THE BYLINES NETWORK CROWDFUNDER!