Calling all gadgies, morts and bonny bit bairns! After one lockdown year and two online festivals, the Morpeth Northumbrian Gathering is back in Morpeth town centre on the usual weekend after Easter. The 55th annual celebration of the North East's traditions from 14 to 16 April features a wealth of music, song, craft, dance, dialect, drama, stories, heritage and have-a-go workshops with plenty for all the family and dyed-in-the-wool folkies alike.
What's happening at Morpeth?
There are over 40 indoor and free outdoor activities with brilliant entertainers including local dance teams, original 'Bagpuss' musician Sandra Kerr, leading ceilidh band The Hedgehog's Skin playing for the Saturday barn dance, Taffy Thomas MBE recalling some of the people who inspired him to be a storyteller, folk stalwart Steve Turner and rising stars Megan Wisdom and Mossy Christian. Morpeth's medieval Castle overlooking the park will be open to the public on Saturday and Sunday with music, stories and heritage on offer and Sunday morning's church service (at St James' Church this year) even has hymns and readings in Northumbrian dialect.
Special events
The festival includes some very special events on a Silly Sangs for Bairns theme, in memory of the singer and guitarist Dr Olly Wilson, one of the Gathering's founders. Some especially silly songs are promised by the hilarious trio the Bakewell Brothers during the Saturday afternoon concert; Sandra Kerr tells us Sunday afternoon's Songs of Bagpuss has:
"lots of opportunity to join in, sing like mice on the mouth organ, learn to play the spoons, or just listen to the songs and tunes and the tales of how we came to write the music."
There are other chances to hear lively singing across the weekend, such as Graham Bell's inspired dialect songs during the Saturday evening Concert, and Friday's joint 25th anniversary concert (delayed by the pandemic) by the Northumberland women's choir Werca's Folk, led by Sandra, and joined by their male counterparts, Voice Male, directed by Jon Doran.
High hopes after Covid
Organisers admit it's been a struggle to get the Gathering geared up for the full three-day festival following the enforced gap caused by Covid, with manpower, finances, venues and suppliers affected over the last three years. Hopes are high that the usual Saturday morning procession and speech of welcome can take place even if in reduced form.
One Gathering fan, celebrated artist Jonny Hannah, has produced a special fund-raising poster to help out. His lively and colourful print, incorporating symbols of the Gathering such as dancers, clogs, Northumbrian pipes, Cushie Butterfield, rapper swords and Mr Punch, will be on sale at the Town Hall crafts exhibition or via the Gathering website.
All updates will be on the website, Facebook and notices around the town.
For programme details see www.northumbriana.org.uk and Facebook, call in for tickets at Morpeth Chantry TIC, 01670 623455 or direct queries to 01670 513308 or [email protected]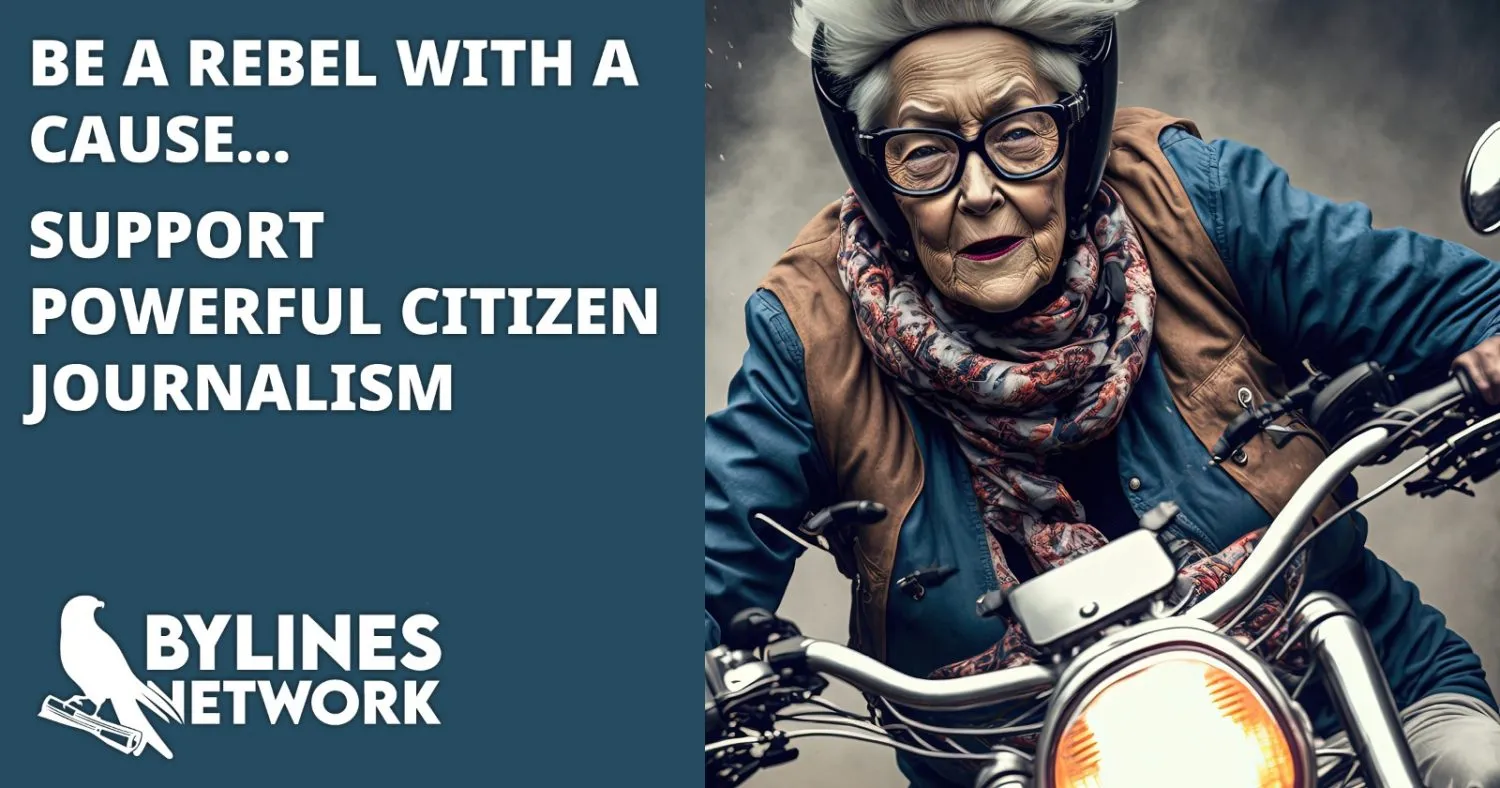 CLICK HERE TO SUPPORT THE BYLINES NETWORK CROWDFUNDER!