Brexit is depriving hundreds of thousands of pupils at state and academy schools in England of the opportunity to visit Europe on school exchanges to broaden their horizons, improve their language skills, and benefit the economy. A change in passport and visa arrangements by both the UK and EU has made school exchanges more difficult and expensive, and according to a House of Commons Library briefing paper the number of UK school visits to the EU plummeted from 13,058 in 2019 to just 2,527 in January-August 2022, with the number of individual pupils dropping from 522,320 to 101,080. The School Travel Forum (STF) said the numbers remained low in 2022 because of passport rather than Covid issues.
Baroness Patience Wheatcroft, a staunch supporter of UK membership of the EU, has taken up the issue in The New European, and signed a petition calling on Parliament to reverse what she calls its "ludicrous" passports policy and allow junior residents from EU countries to visit the UK on group educational trips by using just their national identity card as opposed to a full passport, opening the door to reciprocation. The government will respond when and if there are 10,000 signatures and parliament will consider debating it when there are 100,000. So far only a little over 1,000 (including this author) have signed and the deadline is 15 February 2024. The House of Commons Library briefing paper mentioned above noted last October that there were no plans to exempt school parties from passport or visa requirements.
The STF speaks of school residential trips building confidence, independence and teamwork. In 2018-19, it says, 94% of schools ran residential trips and 71% of secondary school pupils who participated felt more strongly motivated to learn as a result.
This author is conscious that he was privileged to enjoy the advantages flowing from school exchanges with both France and Germany as a teenager and benefitted from them enormously. They aroused an interest that stayed with him over the decades, led to increasingly frequent visits and eventually enriched his retirement.by encouraging him to travel and even study abroad.
It is in the hope of encouraging young people today, their families and their schools to make the sacrifices necessary in these post-Brexit days to enable such rewarding exchanges to take place that he now sets about retelling his own cultural experiences.
Cultural attractions
Britain's aristocratic elite has long recognised the educational benefits of continental travel. A "grand tour" of France and Italy, perhaps also taking in parts of the Holy Roman Empire now in Austria and Germany, formed an essential element of the schooling of many a wealthy young gentleman. The aristocratic grand tour survived even into the 21st century in the different form of the gap year, though to what extent it still continues in these straitened times is far from certain. But it would be a travesty if a taste of Europe were no longer available to every young person in a state school.
This author focuses in this series on visits he has paid to Germany because the country is perhaps not as often thought of by the British as a cultural draw to the same extent as, say, France and Italy. Germany is often thought of first and foremost as a business partner. Yet it has a tremendous amount to offer in terms of music, art, architecture, philosophy and landscape, as well as a history that encompasses so much more than the horrors of the 20th century.
As well as encouraging schools and young people to participate in such trips, which hardly seems necessary, it is also the author's hope to help persuade the UK government to accept the parliamentary petition referred to above and reverse the ludicrous policy which is putting such a xenophobic restriction on the horizons and ambitions of hundreds of thousands of young people, which definitely is necessary.
The author is not unaware that Germany, like other countries, has its political problems. Far-right parties have made their presence felt and there are residential areas in former East Berlin that he has heard referred to by locals as "brown" – a reference to the brown shirts worn by Nazi storm troopers in the 1930s. The modern equivalent informal uniform appeared to be shaven heads, tattoos and heavy boots. He never witnessed any trouble, though he would probably have taken advice before going to such an area had he had a brown face,
The story of the author's cultural exploration of Germany will be told over the coming weeks as a narrative, based on true events and depending partly on memory, partly on brochures, leaflets, and programmes collected at the time and partly on current websites. The author features throughout the story in the semi-autographical persona of Alec. He can only hope that readers will vicariously enjoy, and some may be encouraged to follow, Alec's experiences, not necessarily now but over coming years and decades.
Many of Alec's travels in Germany are no more than are open to any tourist. Some can be experienced only by those willing to undertake the rigours of study. A few, dating back before the fall of the Berlin Wall and the re-unification of the country, can never now be repeated. Taken as a totality, Alec believes they probably amount to a rare, if not unique, accumulation.
Join him next time at one of the most historic global locations of the 20th century as he starts recalling his German journeys, which began almost 40 years ago and more than 20 after his own school trip to the country.
Meanwhile, don't forget to sign the petition.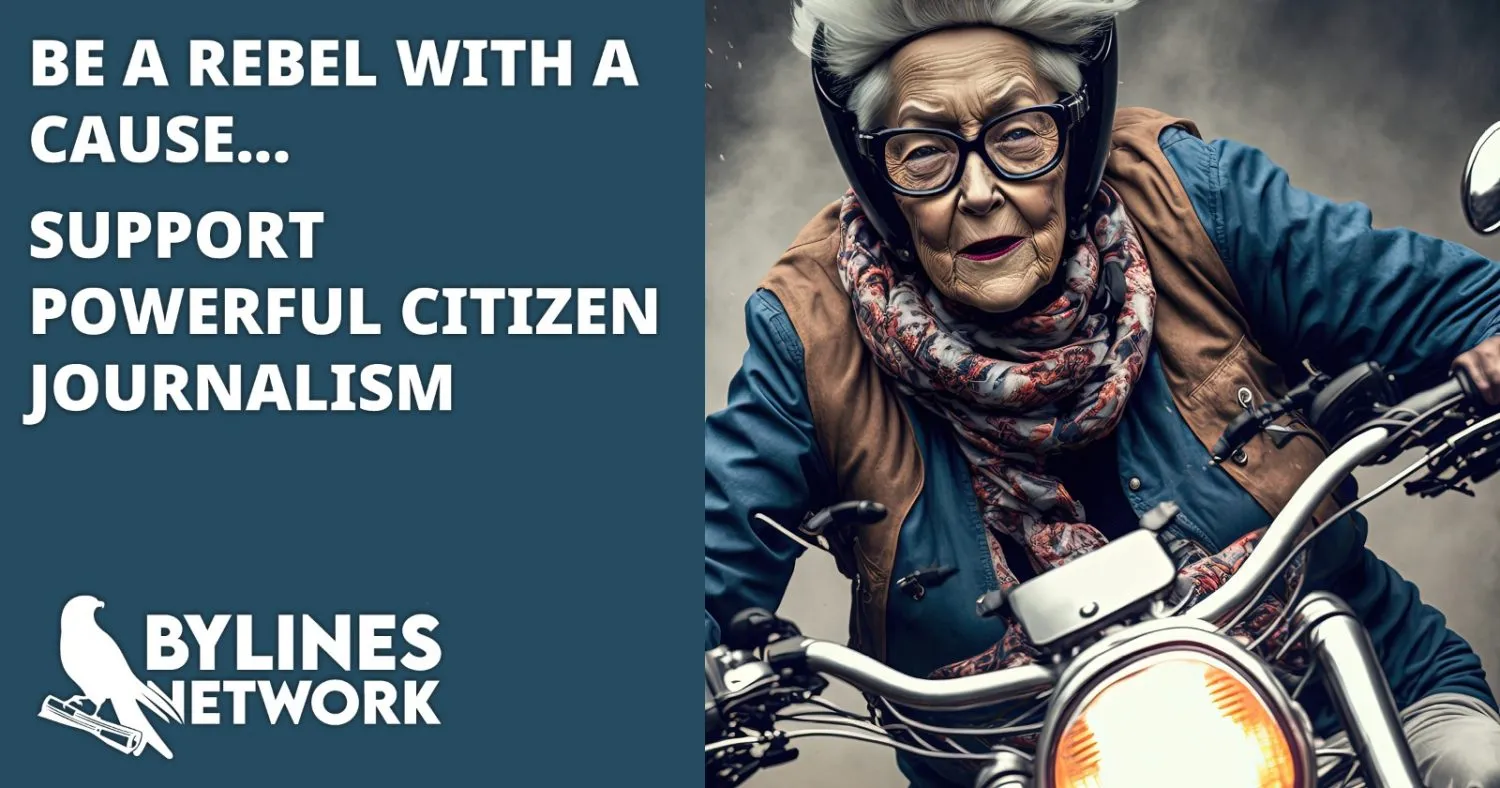 CLICK HERE TO SUPPORT THE BYLINES NETWORK CROWDFUNDER!