August 1986
After regular visits to France and mainly Paris over the previous 15 years, Alec decided it was time for a further exploration of Germany, which he hardly knew at all. And if Germany, why not Berlin, which struck him even before visiting as embodying the most terrible but most fascinating aspects of 20th century history?
The city, like the country, was divided at that time between the four victors of the Second World War. The Soviet Union controlled East Germany and East Berlin and in 1961 had thrown up, virtually overnight, the Berlin Wall to stop the drain of citizens, particularly skilled workers, to the West. The United States, UK, and France occupied the rest of the city and the country, West Germany, which had its capital in the small Rhineland town of Bonn.
When Alec arrived in Berlin that August he found his modest, mid-market hotel (now demolished for redevelopment) in Knesebeckstraße, just off West Berlin's principal up-market shopping avenue, the Kurfürstendamm (Avenue of the Electors) – much grander, he thought, than any London equivalent but certainly no Champs Elysees.
After a couple of days wandering around central West Berlin and seeing for himself that parts of the city remained undeveloped after being flattened by Allied bombing during the Second World War, he decided it was time to book his eastern adventure.
Boarding his coach in the morning, his papers were checked by an East German guide/minder and the party was driven across town to Checkpoint Charlie. How exciting! There was a 30-minute wait while passports were taken away to be photographed, Alec presumed, and then they were through.
East Berlin might not have been much for shopping, the people might have been poor and downtrodden compared with their western counterparts, but the sights were magnificent, if still badly war damaged. The Soviet zone of occupation encompassed many of the city's most celebrated historic and cultural buildings.
The coach took the awestruck tourists to Gendarmenplatz, a sort of Trafalgar Square, to Unter Den Linden, where government buildings and foreign embassies stood alongside museums, the ruined opera house and Berlin's main university, the Humboldt. The western end of the boulevard was dominated by the famous Brandenburg Gate. They visited Museums Island, in the River Spree, where some of Europe's finest collections of antiquities, art, and sculpture, gathered (looted some might say) from the ancient and modern world are exhibited in five imposing museums and galleries – again still suffering from war damage.
The coach then took the party down the broad boulevard that Alec learned years later was Karl Marx Allee for a meal in the Friedrichshain district close to the Oberbaum Bridge across the Spree before heading west again through Checkpoint Charlie and dropping them off near the hotel. There was too much to take in, but Alec was to see much more of these places  decades later, when this narrative will return to them
Potsdam
Charlie was not the only checkpoint in use at the time to allow travellers to pass between east and west. Checkpoint Bravo stands on the edge of Berlin heading south west on the road to Potsdam, regional capital of Brandenburg. Alec wanted to go there to see the Sans Souci Palace, Frederick the Great's rococo response to Louis XIV's Versailles outside Paris. So a couple of days later he was back on the coach.
Checkpoint Bravo was at a place known to the western powers as Dreilinden and to the Soviets as Drewitz. The stamp in Alec's passport carried the Soviet name and Alec always remembered seeing smartly-dressed Soviet army officers walking around Potsdam; he presumed they had a garrison there.
During his all-too-brief stay in Potsdam, Alec was unable to enter Sans Soucis Palace but he did get a chance to explore the magnificent grounds, which seemed much more extensive than he remembered those of Versailles to be. They are peppered with charming follies, often in exotic oriental styles.
Frederick, Alec knew even then, had been more than just a soldier-king who had strengthened Prussia. He had been something of a polymath: he played host to Voltaire, the French writer and philosopher, had been approved as an enlightened ruler for his time by the German philosopher Immanuel Kant, and had enjoyed the baroque music of Johann Sebastian Bach and other contemporaries.
Though Frederick was much more than a soldier-king, it was however for that role that he earned his title "The Great." He was deeply involved in expanding Prussia's territory and power during the dynastic wars of the 18th century, with their complex and fluctuating alliances during which Prussia was from time to time allied with Britain. Frederick has managed to retain his popularity with Germans throughout the country's turbulent history and is known affectionately as Old Fritz (Der Alte Fritz). He married under family pressure but died childless and historians have debated whether he was gay. An equestrian statue in Berlin's Unter Den Linden shows him as a jaunty figure with his tricorn hat worn at an angle. That seemed to Alec to portray him nicely.
In much more recent times Potsdam was the location for a post-war conference between the leaders of the Soviet Union (Joseph Stalin), United States (Harry Truman) and the UK (Winston Churchill, replaced part-way through by Clement Attlee). The conference, however, was not held at Frederick's palace, as Alec had assumed, but at another Potsdam location, the early 20th century, Tudor-style Ceciienhof.
TheCecilienhof seems rather neglected nowadays. Alec saw no signposts to it on any of his visits and when he asked around even local people seemed unsure where it was. He never found it independently, though it is included on a bus tour of the town.
As with the East Berlin sights discussed above, Alec was to see more of Potsdam on subsequent visits and they will be described in later posts in this series. But join him next time, but 24 years later, when he travels to Berlin to start trying to improve his German, learns how an old brewery has been turned into a cultural centre, takes a trip to Dresden, and gives a talk to classmates on the Bundesrat, the second House of the German Parliament.
Meanwhile, don't forget to sign Parliamentary petition calling on the Government to make it easier for schools to organise European trips.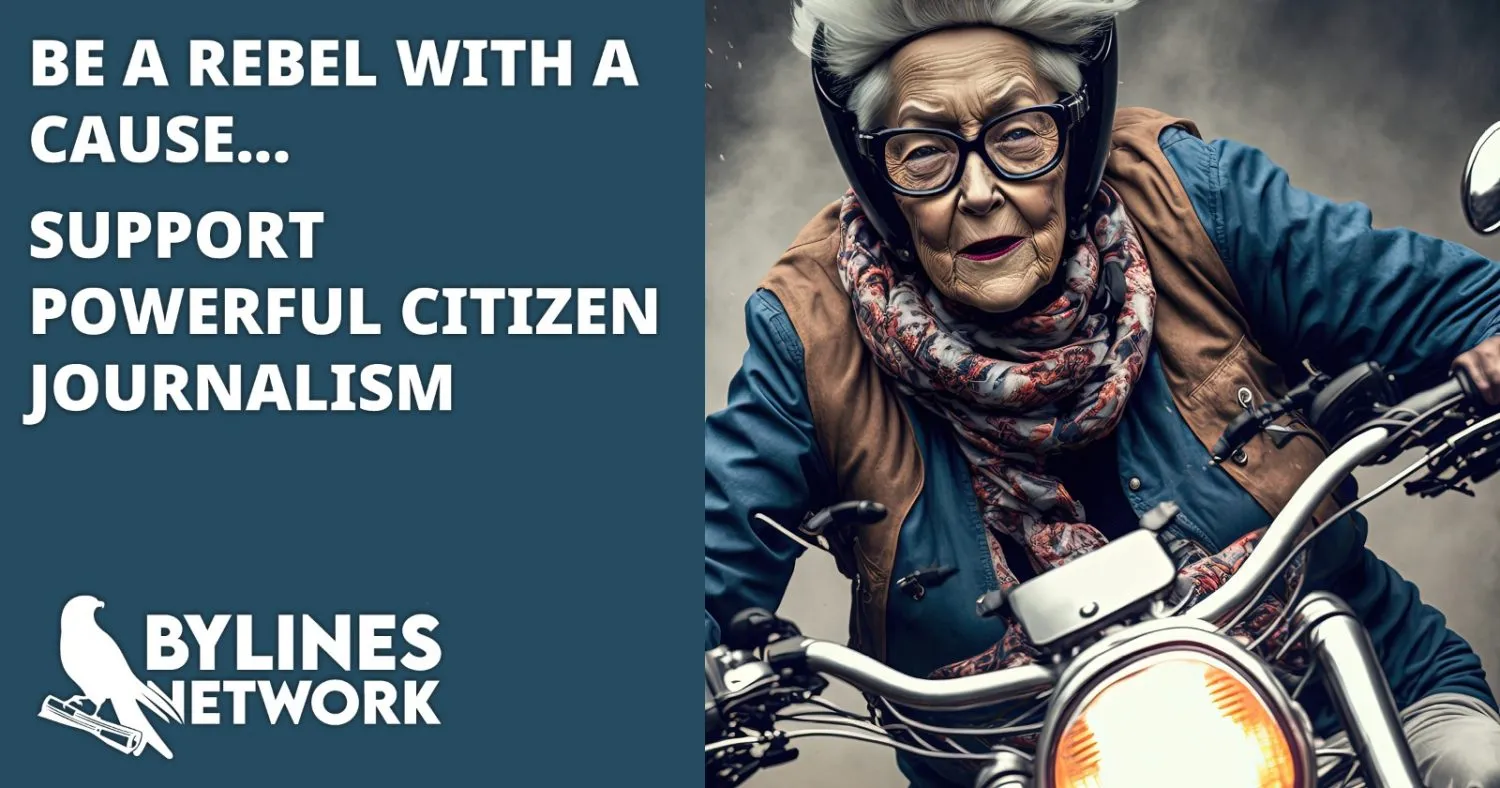 CLICK HERE TO SUPPORT THE BYLINES NETWORK CROWDFUNDER!