Autumn 2012
The artists Max Liebermann (1847-1935) and Käthe Kollwitz (1867-1945) have a lot in common, despite their very different artistic styles. Both were born in eastern German (Liebermann in Berlin, Kollwitz in Königsberg – now Kaliningrad, part of Russia), both were artistic pioneers in their different ways, and both were persecuted during the Nazi era. The works of both are represented in the German capital.
Max Liebermann
Liebermann, according to publicity material from his villa/museum, was one of the most important pioneers of modern painting. He was co-founder and chair of the Berlin Secession and served as president of the Prussian Academy of Arts from 1920 to 1933, creating space for new developments for younger generations of artists even when he did not appreciate them. In 1927 he was made an honorary citizen of Berlin.
But Liebermann was Jewish and was disowned by the Nazi regime. He died lonely and embittered in 1935, and still more tragically his widow killed herself in 1943 to avoid deportation to the Theresienstadt extermination camp.
At one time Liebermann had a fashionable town house in Pariser Platz, overlooked by the Brandenburg Gate, but the best place to see his work today, Alec found, is in his lakeside villa at Wannsee (now a museum), with its 7,000 sq. metre garden, where the artist spent his summers. It's a short S-Bahn ride from the city centre.
To Alec's untutored eye Lieberman's paintings resemble nothing so much as those of French Impressionists like Monet.
Wannsee, the location of this charming collection, is itself a calm and beautiful spot, reminding Alec of the lower reaches of Lake Windermere, with its bobbing boats and shore-side homes, but without the mountains of Langdale in the distance.
All the more ironic, therefore, that it was also the location of one of the most gruesome episodes of the Nazi era. For Lieberman's villa is not the only museum open to the public there. So is the house where Nazi leaders under Reinhard Heydrich came on 20 January 1942 to plan the "Final Solution to the Jewish Problem" – i.e., the Holocaust.
Also, in country and woodland on Berlin's western outskirts is to be found the Grunewald Hunting Lodge, built by the Elector Joachim II in 1542, nowadays an art gallery also used for concerts, theatrical performances, readings, and lectures. Alec remembers lots of dull portraits of important looking men in wigs. And Martin Luther, painted by his friend Lucas Cranach the Elder (1472-1553) in 1533, in the familiar portrait wearing a hat/cap, not a wig.
Käthe Kollwitz
Kollwitz had a very different perspective on politics from the prosperous middle-class Liebermann and a very different style of art but was also victimised by the Nazis. She was a Communist and developed close links with the Soviet Union. Yet it was she whose sculpture of a Mother with her Dead Son was selected to stand in the New Guardhouse, Germany's Central Memorial for the Victims of War and Tyranny, as mentioned in Part 7 of this series.
Alec took the opportunity to visit an exhibition of her work in autumn 2012 at the Kollwitz Museum in Charlottenburg, in former West Berlin, entitled "Käthe Kollwitz and Russia." The artist, according to the exhibition leaflet, lived through a time of violent social and political upheaval and was inspired by the ideas of the Russian Revolution.
Publicity for the 2012 show was in German and Russian only, reinforcing the message of the artist's close links with the Soviet Union. The exhibition recreated, in part, a show of her works presented in 1928 in Moscow, Leningrad (now St Petersburg) and Kazan. The emphasis was on the suffering of ordinary people in time of war. "Russia intoxicated me," she wrote in her diary at the time of the 1928 show.
Death in Venice: January 2013
After his experience in Schwäbisch Hall, when he had understood very little of a performance of "Der Menschenfeind" (Part 4), Alec was reluctant to go to the theatre again. But he couldn't resist trying "Tod in Venedig" (Death in Venice) at the Schaubühne theatre in the Kurfürstendamm. He had studied it at school and seen the film, starring Dirk Bogarde, so thought he might be able to understand enough to enjoy it. He was right and was glad he went. But it made him realise how little he would have understood without those prior experiences and how much he needed to improve his German, which he would try to do later that year.
So, join Alec next time when he returns to Berlin for more language learning, meets the man with whom he will be sharing a flat for three months and starts getting to know central Berlin better.
Meanwhile, don't forget to sign Parliamentary petition calling on the Government to make it easier for schools to organise European trips.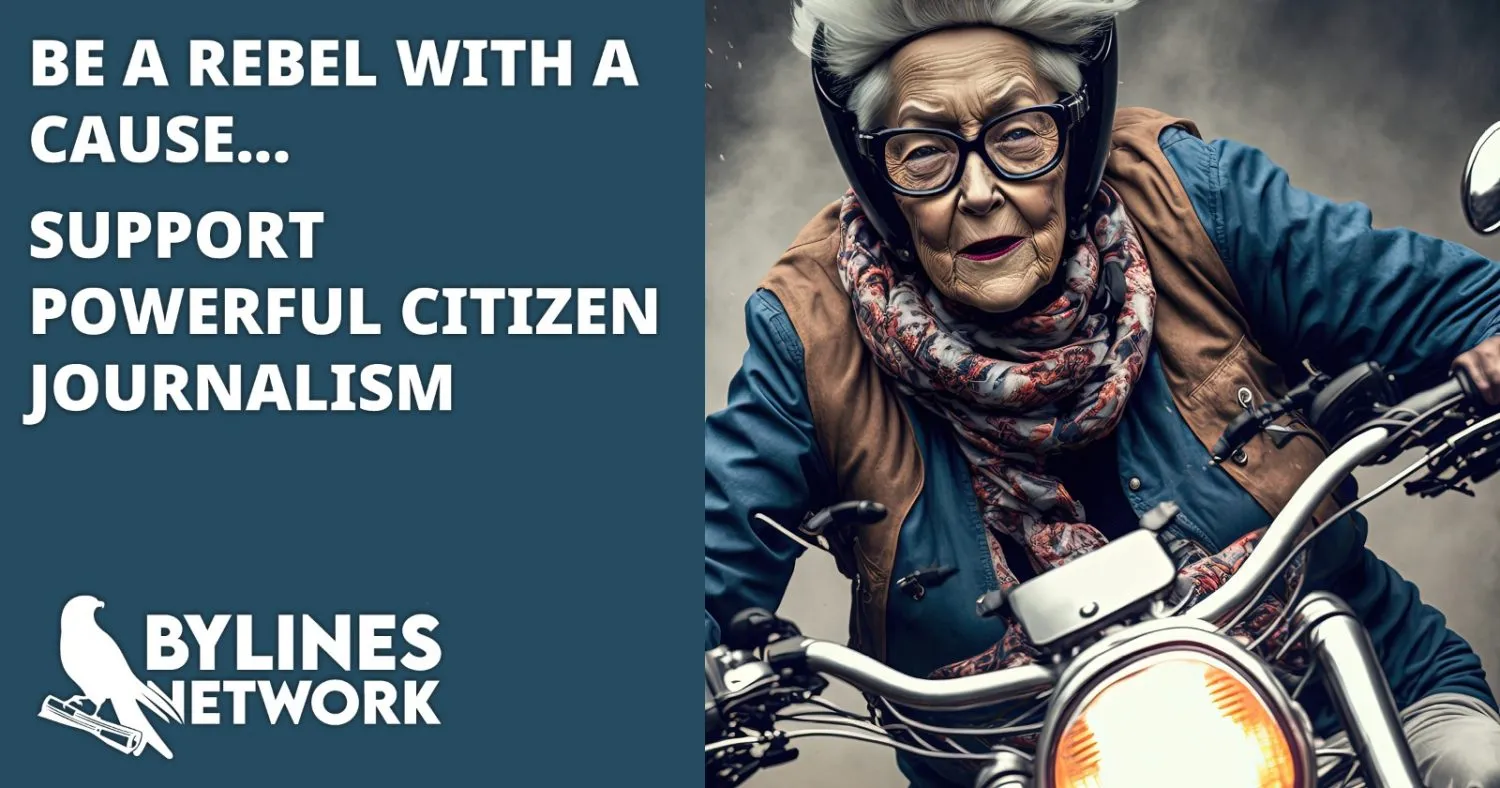 CLICK HERE TO SUPPORT THE BYLINES NETWORK CROWDFUNDER!