The Balbir Singh Dance Company (BSDC) has a significant presence across the country, but the North East holds a special place in BSDC's heart due to its extensive collaborations with Durham University and the Billingham International Folklore Festival of World Dance (BIFF) in Teesside.
As the festival's Company in residence for over five years, they have not only co-created numerous productions but have also fostered connections and partnerships with dancers from around the world.  The company also provided strategic support for the festival, coming out of the pandemic, and with audiences not being able to see a live performance since the start of lockdown, BSDCs the 2 Fridas production was specifically created to perform across Teesside's museums and park spaces.
BSDC Project
Over the past year, BSDC embarked on a project funded by Arts Council England, in collaboration with Durham University (led by Professor Paul Chazot) and other partners, exploring novel vocabularies and forms of expression for individuals dealing with persistent pain. This groundbreaking initiative earned them a prestigious FUSE health award and left a lasting impact on both national and international scales. As a testament to its significance, Balbir Singh now holds the title of Artist in Residence at Hatfield College, Durham University, and an Honorary Fellow of the Wolfson Research Institute for Health and Wellbeing.
Regarding the company's upcoming endeavours in the North East, Balbir Singh said:
"We are eager to continue engaging, pushing our boundaries, connecting with audiences, transforming lives, and deepening our collaboration with staff and students at Durham University as part of a broader Health, Science, and Environmental Performance Resilience program. This will involve a series of monthly events, including a week of activities at the University, featuring the Cricket Green performance piece, as well as twenty creative walks across Teesside in conjunction with the Billingham Festival project 'The Dance of Time Quest' inspired by the paintings and sculptures of Salvador Dali, his fascination with time and his love of dance and nature, project funded by Arts Council England
Cricket Green
Cricket Green made its debut at the recent Bradford Festival, and it represents not only a performance piece but a concept in itself.
BSDC Said:
"Cricket Green is a response to the urgent need to protect our environment amidst the climate crisis, portraying a new contest between Team Climate and Team Earth. It delves into our appreciation and enjoyment of the environment, with a particular focus on its beauty, and utilises the unifying sport of cricket as a powerful vehicle. Through performances, workshops, and connections with local cricket clubs, schools, communities, and global stakeholders in cricket and environmental advocacy, we aim to raise awareness and promote local and global initiatives."
Performance and creative walks
The performance artfully integrates the graceful strokes of the batter, the rhythmic run-up of the bowler, and even the umpire's signals with dance, music, and theatre, creating an inspiring spectacle.
The creative walks will take place in lush, green, and serene blue spaces across Tees Valley and County Durham, including lakes, ponds, and the North Sea front. Drawing inspiration from Dali's depictions of nature and animals, these walks aim to inspire the community to explore and celebrate their local natural surroundings. Participants will capture the ever-changing beauty of nature through photography, guided by professional photographers and dancers who will create a spontaneous connection between the participants and the natural world through dance movements, emphasising the beauty of our environment.
Balbir Singh emphasised that this project draws inspiration from the splendour of nature and the great outdoors. As a dedicated arts organisation, their mission is to curate aesthetic experiences that enrapture audiences, forging a deep connection to our shared humanity. This often involves providing a respite and a brief escape from the demands of daily life, a fundamental aspect of their project's essence.
In the coming months, the company's calendar promises to be bustling as they continue their passionate engagement with the North East.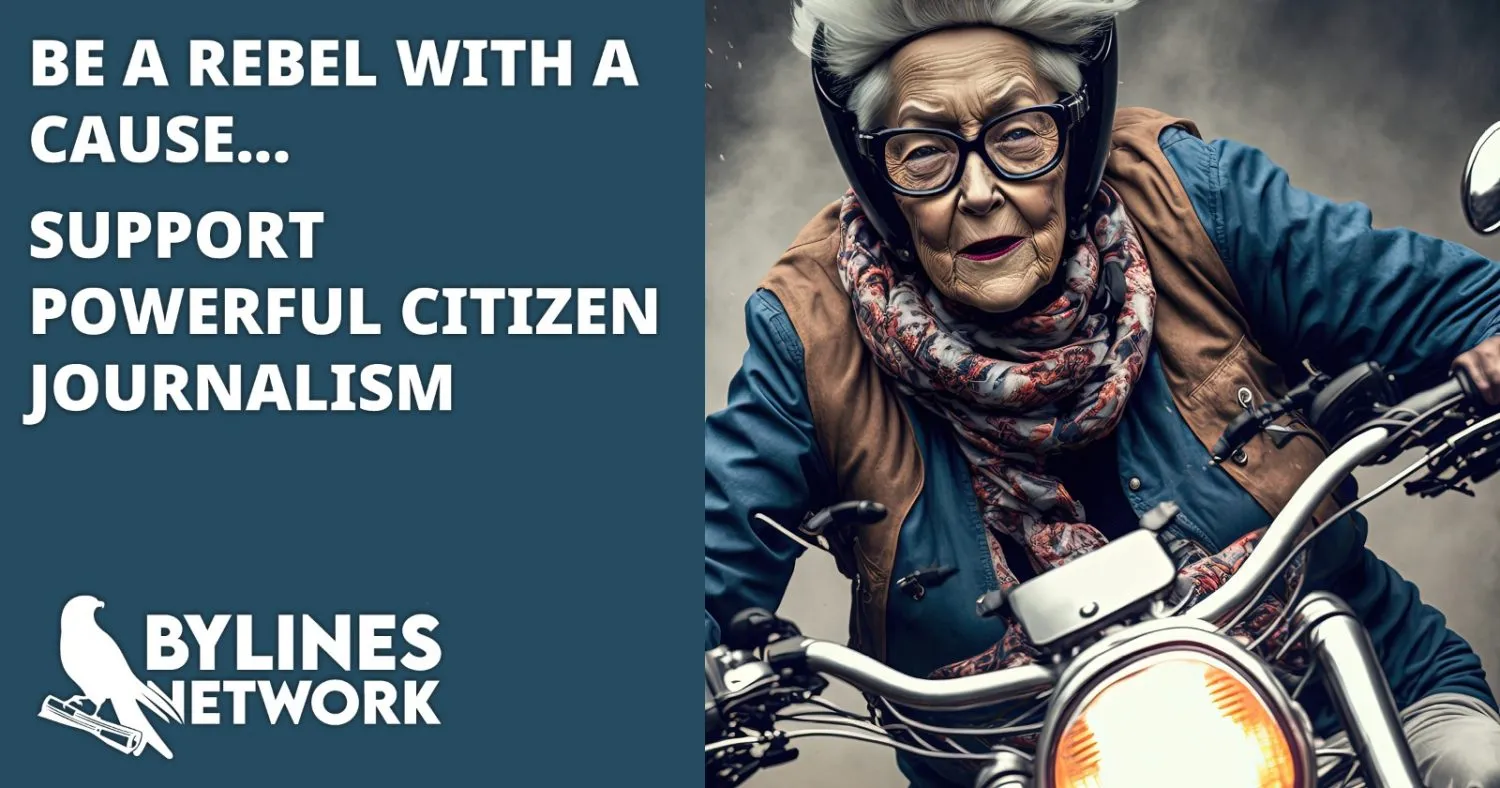 CLICK HERE TO SUPPORT THE BYLINES NETWORK CROWDFUNDER!