Jill Mortimer (MP for Hartlepool) must be one of the most anonymous MPs, and going by her website she could probably be described as an absentee MP. Click on News, and you will see there hasn't been much happening in 2023. How about events? Nothing. I doubt that many of her constituents would know anything about her, what she looks like and what contribution she has made to help Hartlepudlians.
Jill Mortimer in parliament
Parliament must be different surely.
Unfortunately, Mortimer is just as anonymous there as she is in her constituency, rarely making a ripple in the ocean that is parliament.
Hansard is the mammoth record of everything ever said and written in HOC, however, Mortimer's entries are few and far between and hardly worth the trouble of the scribes to commit to history.
It's been about six months since her last intervention in the House of Commons, so it was a bit of a surprise to see her name on the list to ask a question at PMQs on 18 Feb 2023.
Her question was about asylum seekers, sadly rather than a well thought out question, it was a dog whistle rant.
Hope not Hate and the Refugee Council, have criticised Mortimer, with the warning that there has been a sharp increase in far right anti-immigration activity.
Interview with Nigel Farage
I am convinced she knew exactly what she was doing, because that same evening, she gave an interview to Nigel Farage on GB News to double down on her, in my opinion, despicable and inflammatory rhetoric.
Nigel Farage was the perfect interviewer for Mortimer, as he has made it perfectly clear his thoughts on immigration/asylum seekers etc.
In this interview she stated: "We have an office in Hartlepool and my staff regularly have groups of young men outside, knocking on the door, ringing the bell. If they don't answer, because we can see on the cameras that it is more asylum seekers, they will ring the phones to try and catch us out"
I sympathise with Mortimer's staff, I know I wouldn't like it either. She is also correct to be angry about the heinous crime being committed, however to add the two together and bring it to the House of Commons, wrap it all up in an attack on asylum seekers is incredibly dangerous.
Language
This language, especially with the tone Mortimer used, risks encouraging confrontations and violence.
Words matter.
Language matters.
People listen to what our elected officials say and use the words they hear as a justification for their hatred.
I find it absolutely incredible that the MP for Hartlepool, would, when given an opportunity to calm the situation by using careful and dare I say it, diplomatic language, decided that she would do the exact opposite.
We are getting used to Braverman, Jenrick, Gullis and Anderson denigrating asylum seekers and migrants and definitely don't need any more recruits to the dog whistle brigade.
We are living in a polarised world, and our elected officials should be a calming presence, pouring oil on troubled waters.
What they are doing instead is throwing petrol onto the fire.
Is this fire going to rage out of control?
I fear the worst when the most anonymous of MPs makes a special trip to the HoC to spout this divisive drivel.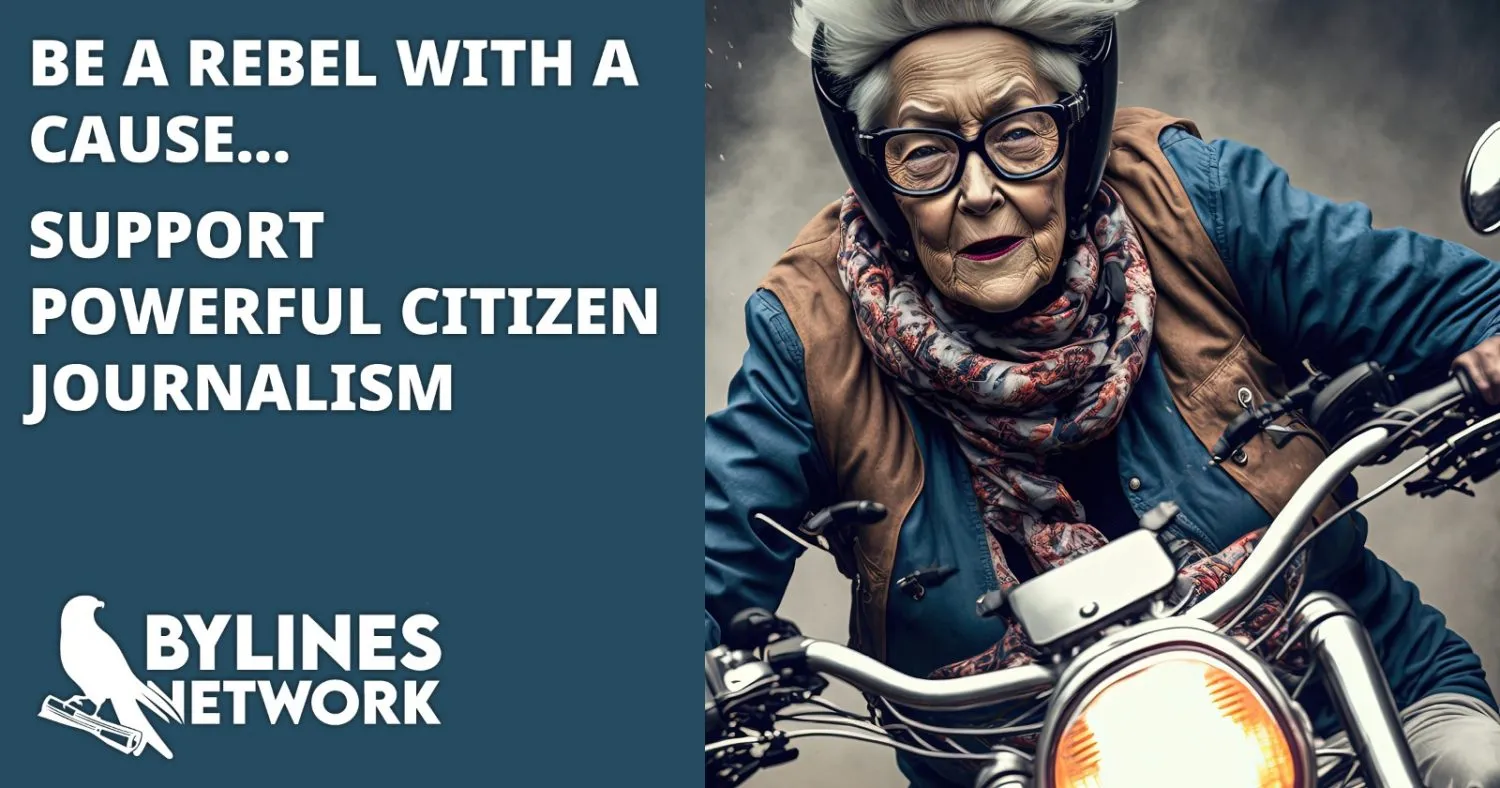 CLICK HERE TO SUPPORT THE BYLINES NETWORK CROWDFUNDER!