This week the schools break up for the summer holidays, a lot of families will head to the channel ports and off into the EU for a well-deserved holiday, others will fly to EU destinations for the same well-deserved break. Freelancers like me may not be able to. Why?
The 90/180 day rule
Because of the 90/180 day rule for accessing the Schengen area, we have to be careful about the amount of time we spend inside Schengen, and wasting two weeks of that precious time on a frivolous holiday could mean we lose out on a music tour or other freelance contract.
The 90/180 day rule isn't just for working, it's for anything: holidays, visiting friends and family, studying, living part time in your own property, or working. We have seen some high-profile cases where world renowned musicians have also lost tours they have worked with for many years, simply because they've been in Schengen for too long.
Now you might say, "well once you've done your 90 days, you can work in the UK, or elsewhere". Or, "tours don't last that long". Both of which are valid points. I'll answer the second first. As a freelancer I may start a tour in Schengen that lasts 25 days. That tour then heads elsewhere or finishes, so I move straight onto another tour for let's say 35 days, same thing again and I'm offered another tour for 35 days. Great, but wait, that pushes me over the 90/180 day rule by five days, I can't accept the tour, and I lose work.
The first point about working in the UK or elsewhere, there simply isn't enough UK music work to go around, and we are highly skilled technicians, with serious responsibilities. On one tour I did, we flew 48 tonnes of equipment, a lot of which was over the audience's heads, you can imagine the consequences if we got that wrong.
Brexit has made it difficult to employ UK passport holders
What about working elsewhere? It used to be the case that big production teams for the bigger artists tend to come to the UK from the US to pick up UK technicians and equipment to take on tour around the EU. Those tours tended to say "hey, we're heading to South America or the Far East, you wanna come?" And of course we would accept. But they are not coming here anymore.
I've spoken to a couple I know, they've told me that Brexit has made it too difficult to use UK passport holding freelancers like me because of the extra red tape. Instead, they now use EU-based techs and kit. Also, we are now beginning to see those tours deciding not to actually play in the UK because of the extra hassle makes it non-viable.
Brexit really has screwed our industry, and many others, but it's also screwed with our ability to holiday or visit family and friends. It didn't have to be like this, the EU offered to include a mobility chapter in the negotiations, but the UK government turned it down.
World-beating music industry
We often hear soundbites on the news from our government and the opposition about how great our world-beating music industry is and how it must be protected. But now its 30 months since we left the EU. What has the government really achieved in that time to help us? Absolutely nothing!
They can't make Brexit work. They had no clue as to what our industry does and they had no clue on how it would be affected despite our best efforts to tell them. They just didn't listen and ploughed ahead with their "Get Brexit dun" mentality, throwing us and many others under that big red bus with the lie about £350mn per week for the NHS. Labour promises to sort it out; let's hope they can before our world-beating industry is beaten by the rest of the world!
Sticking plasters will not help. We need a return of freedom of movement or at the very least some form of visa waiver that allows us the same access we had before Brexit. All manner of people have lost out hugely with this self-inflicted disaster and politicians would do well to remember that there are a lot of angry people around, angry at their loss of FOM, and angry at the lack of urgency in finding a proper workable solution!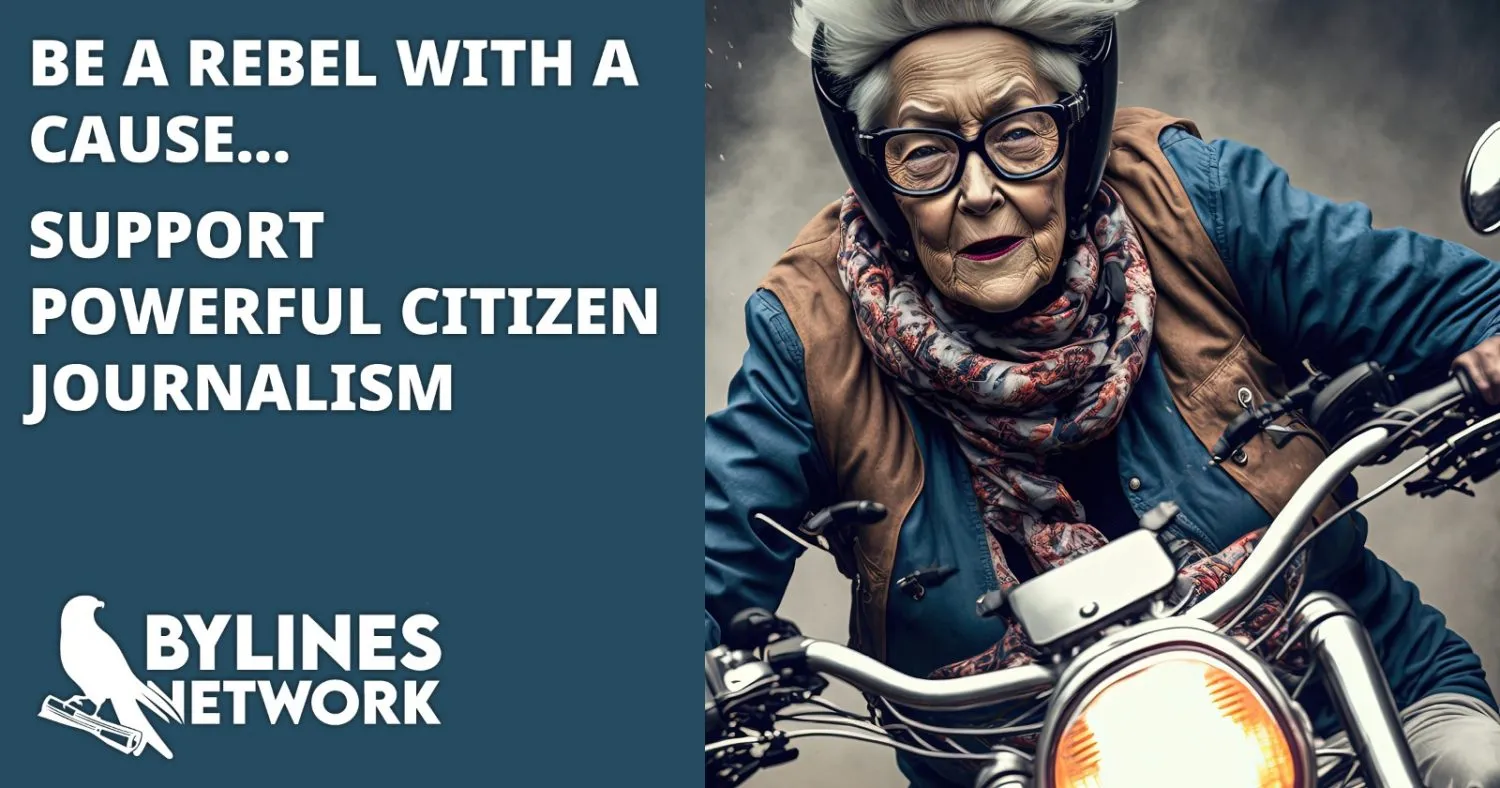 CLICK HERE TO SUPPORT THE BYLINES NETWORK CROWDFUNDER!