In the last six years, Teessiders have been bombarded with a torrent of infrastructure press releases and photo ops from Ben Houchen's well-funded media machine. But if you step back and analyse the content, you'll find a cynical litany of exaggeration, repetition of stock phrases and a long list of improbable "boondoggle" projects, many of which will never see the light of day. In some cases there is just one press release, followed by tumbleweed.

Here's an analysis of the modus operandi of a Ben Houchen press release:
A Tory Party political broadcast dressed up as a press release and/or photo op, dutifully carried verbatim by Ben's client journalists at The Northern Echo and The Gazette.
A huge "cash boost" figure that can never be fact-checked, verified or audited.
A salad of bull**** bingo buzz-phrases selected from the following word cloud
*JOB CREATION* *HIGH WAGE JOBS* *HIGHLY SKILLED JOBS* *GOOD QUALITY JOBS* *CLEAN ENERGY* *LOW CARBON* *CARBON CAPTURE* *HYDROGEN* *NET ZERO* *WORLD LEADING* *WORLD BEATING* *INNOVATION* *SHOVEL READY
Five recent press releases
Specifically, I'm going to look at five recent press releases from Ben Houchen and his Tory cronies. These all refer to "Energy From Waste" (EfW) projects. First though, the context:
The main EfW project going forward will be the Tees Valley Energy Recovery Facility (TV ERF) at Dorman Point in Teesside Freeport, a waste incinerator which will burn the household waste for the entire North East of England, from the North York Moors to the Scottish Border. As this stage, it's important to emphasize that ALL of the North East's non-recyclable domestic waste has been allocated to TV ERF.
The following five projects will ALSO rely on domestic waste for their feedstock. There are two possibilities here. Either (a) The press releases have no basis in reality or (b) The waste is to be imported from outside Teesside. If it's the latter, we need to be told where the waste is coming from.
In July 2020 Denise McGuckin, Managing Director of Hartlepool Council, announced a £230m "Energy Centre" powered by domestic waste which would power 600,000 homes. However, Ben Houchen has since nominated Denise to lead the TV ERF project, so she'll now be aware that all of the domestic waste is already spoken for.
In September 2020, Ben Houchen and Middlesbrough Port announced the "Waste Knot" project to convert waste into pellets, including a green-washing claim that the pellets would be exported by sea or rail. Again though, the press release didn't reveal the source of the feedstock, which isn't surprising because it didn't exist.
In December 2022, Ben and a company called Nova Pangaea announced the NOVAMAX project to make bioethanol for Sustainable Aviation Fuel (SAF).  SAF has been debunked by climate scientists as the most disingenuous of all "green" energy solutions.  Again, no source of feedstock was mentioned.
On the same day as the NOVAMAX project, Ben announced a similar SAF project at Seal Sands near Billingham. This was the Lighthouse Green Fuels Project by Saudi firm Alfanar, producing SAF from waste. So, no feedstock source, and an end-product that belongs in science fiction. The irony of this project is that it's supposed to be built on exactly the same site as the ill-fated £800m Air Products biomass project, abandoned in 2016.
In February 2023, Ben and his Teesside Freeport crony Chris Musgrave announced the Circular Fuels Project at Dorman Point, making DME, a substitute for liquid petroleum gas, from household waste. Which isn't available.
Other projects
Here are some further projects which didn't need to rely on non-existent sources of domestic waste because they were largely figments of Ben Houchen's imagination:
October 2018, Ben announced the £40m Middlesbrough District Energy Network scheme to heat, amongst other things, James Cook University Hospital. Nothing has been heard of this project since, even though the BEIS provided a £218k grant. I'm sure that the TVCA spent the money wisely.
In September 2021, a BEIS press release announced another £175k grant, including a name-check for Ben Houchen, this time to fund a "Teesworks Greener Freeport" project. Money well spent? We'll know when the TVCA produce their audited report (!)
In October 2021, Ben announced the "Protium" green hydrogen project at Wilton in Teesside Freeport. Green hydrogen projects won't be viable in Teesside for several years because of the moratorium on onshore wind projects. By the time these get online (if ever) National Grid will have developed their own battery storage network, so there won't be much surplus green energy available
In November 2022, Ben announced a new Teesside Lithium Refinery at Wilton in Teesside Freeport. The project would somehow corner one-sixth of the European lithium supply to make product for those exciting new UK battery factories. The timing of this was unfortunate though, because a few weeks later, Britishvolt went into administration, and their battery factories would be no more. In May 2023, ITV Tyne Tees helpfully featured a plan to drill for lithium solution in the Pennines, which could be used in Ben's factory. However, a cursory check on the British Geological Society website revealed that the lithium solution found in this region is too diluted to be of any commercial use.
In December 2022, the TVCA announced the "Teesside Airport Net Zero Plan" an utterly ridiculous compendium of nebulous "green" aspirations including the increased use of Sustainable Aviation Fuel. Good luck with that.
In January 2023, Ben and BP plc announced H2 Teesside, a blue hydrogen project at Greatham in Hartlepool, involving carbon capture. "Blue" hydrogen has been discredited as a "green" energy solution by climate scientists – it's just an excuse for Fossil Fuel companies to continue to burn natural gas. But BP will probably build this, because they've recently re-started their dash for gas. As for the carbon capture element, read on….
Finally, a rewind to February 2020, and a press event to launch the pièce de résistance of Ben Houchen's grand projects, the "£3 billion" Net Zero Teesside (NZT) project, a "carbon capture" scheme delivered by BP plc and partners, to collect CO2 from around 15 industrial sites and sequester it under the North Sea. The actual number of sites is difficult to ascertain, because a constant slew of Ben's press releases makes it difficult to keep up with which projects are real and which ones are imaginary.
UK journalists and politicians, heavily swayed by the Fossil Fuel lobby, want to believe in carbon capture so much that they're prepared to disregard simple physics and maths. NZT would have to collect 10 million tonnes of CO2 per year, pressurize it, pipeline it 145km to an offshore platform, sink it 1000 metres beneath the sea bed, then dissipate it throughout an aquifer. The amount of energy that would be required to do this would be colossal. CO2 also corrodes pipelines, so these would need to be repaired and replaced from time to time. But BP plc will probably build NZT because, thanks to Jeremy Hunt's March 2023 budget, they'll be able to claim a 100% Capital Allowance on their investment, and it won't cost them a penny. However NZT would still require a massive annual subsidy to operate. BP won't be able to claim an allowance for this, because it's not capital expenditure. So who would pay this? Over to you, Ben.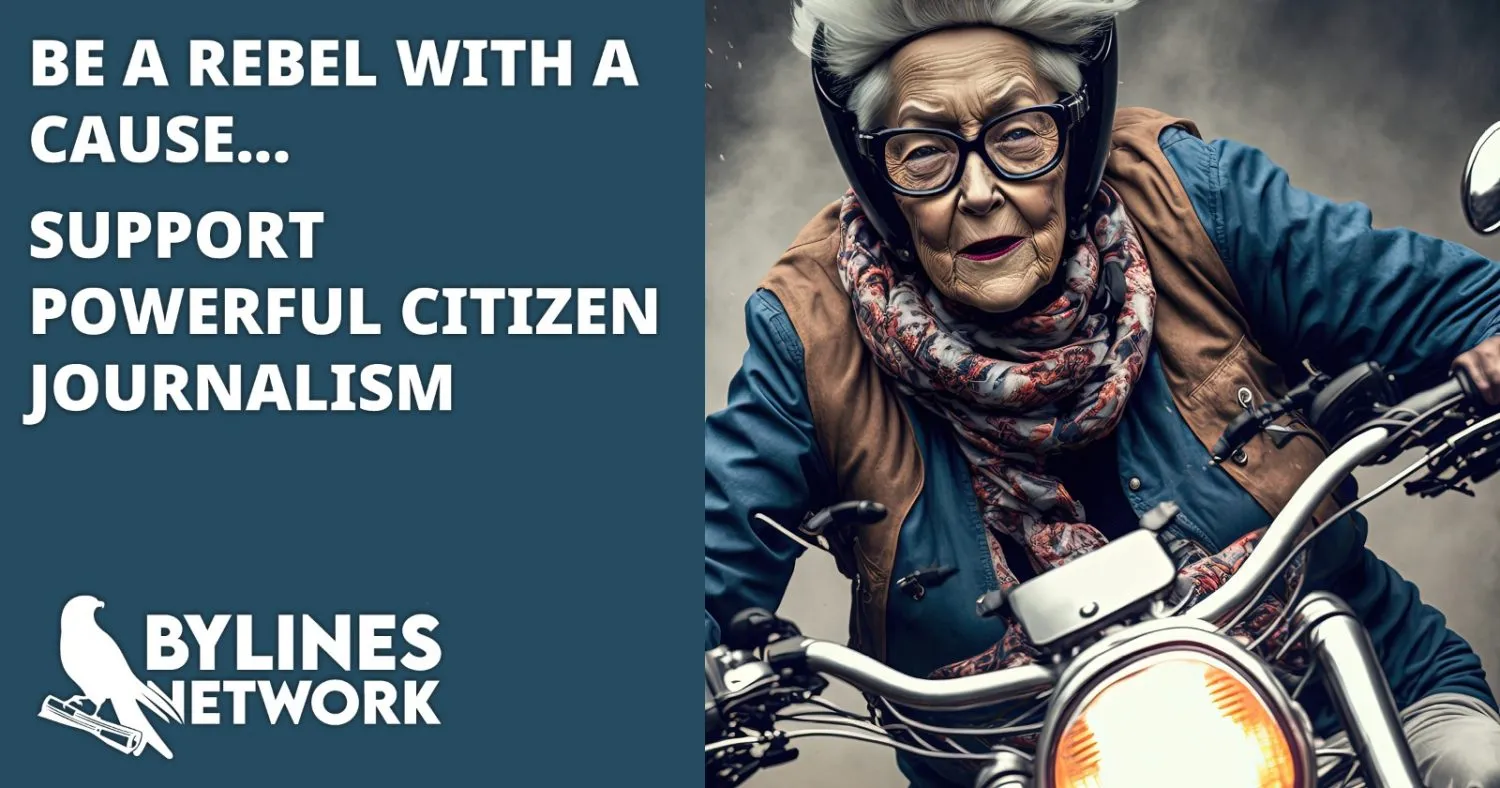 CLICK HERE TO SUPPORT THE BYLINES NETWORK CROWDFUNDER!