The government has promised, for the umpteenth time in four decades, to dual the A1 between Morpeth and Ellingham – this time from part of the £36bn savings from scrapping high-speed rail (HS2) between Birmingham and Manchester.
It has also said it will build a new railway station at Ferryhill, County Durham, suggesting that the Leamside Line linking Ferryhill with the Metro at Pelaw via towns including Washington, a regional priority, will be reopened – though details remain unclear.
These schemes, if they go ahead, are being rightly welcomed by North East politicians in comments to regional media, though they come at the cost of a broken promise affecting the North West in particular following similar reneging last year on plans for an eastern leg to Leeds. Greater Manchester metro mayor Andy Burnham is furious, as North East Bylines reports here.
HS2 has never been a priority for the North East, however. The region's metro mayors, Jamie Driscoll (North of Tyne) and Lord Houchen (Tees Valley), have gone so far in recent days as to say HS2 would be of no benefit to the region.
Under the new Network North plan, the North West will receive the bulk of the £36bn savings – almost £20bn – with much of the rest going to benefit Leeds, Hull and Bradford in Yorkshire & the Humber. The Midlands, Scotland, Wales and the area around Euston in London will also receives shares.
In the North East, as well as dualling the A1 north of Morpeth and building a new station at Ferryhill, Network North says that it will fund the reopening of Beeching lines in places like County Durham, which presumably means, or at least includes, the Leamside Line.
Under Network North the North East and Tees Valley will receive £1.8bn and £1bn respectively from their next city regional sustainable transport settlements to benefit people living in local towns and suburbs, which is three times more than at present. They will also share in £100mn to support the development and rollout of London-style contactless and smart ticketing; and get a share of a £3.3bn long-term road resurfacing fund to deal with potholes.
Nationally, the £2 bus fare will be extended until the end of December 2024 instead of rising to £2.50 as planned. A £700mn bus funding package in the north will see more buses and more frequent routes, with more buses to industrial estates and business parks, according to Network North.
The North East will also benefit indirectly from investment in Northern Powerhouse Rail to speed journeys across the Pennines between Hull and Liverpool, which is badly needed. According to online rail planners, the fastest train time for the 246 miles from Newcastle to London Kings Cross is 2 hours 36 mins and the average is 3 hours 7 mins. The comparable times for the 106 miles from Newcastle to Manchester Piccadilly are 2 hours 28 mins and 2 hours 44 mins. So, trains to London travel at average speeds of 79mph while those to Manchester trundle along at 39mph. The fastest go to London at 95mph but the best that trains to Manchester can manage is a mere 43mph.
Town Plans
Meanwhile, two more North East councils have welcomed the £20mn grants they are to receive over 10 years for levelling up towns, as reported here on 3 October. Councillor Mike Young, leader of Hartlepool Council, said: "It is fantastic news that the government continues to support Hartlepool and our communities. We are looking forward to outlining how this vital funding can be best used in the coming days." He said the council would continue to keep residents updated with further information on this funding when it becomes available.
Councillor Tracey Dixon, leader of South Tyneside Council, said: "We are delighted that Jarrow has been identified for funding under this plan, in recognition of the huge opportunities in the town. We will be working with government to understand the detail of this scheme.
"It follows the borough being named as a Levelling Up Partnership area and builds on the work we have done as a council, and wider partnership, on a refreshed vision for the borough and our aim for South Tyneside to be a place where people live healthy, happy and fulfilled lives.
"As part of our ongoing 'Our South Tyneside Conversation', we are currently identifying the challenges facing Jarrow town centre and ideas for its future success. Initial potential opportunities, which the Plan for Towns funding could help deliver, have already been identified and we will be consulting on these in due course.
"We will work with partners, including Kate Osborne MP and local businesses and residents, to put forward proposals to access this long-term funding and bring about lasting change in the area."
Northumberland and Durham county councils have already welcome funding for Blyth and Spennymoor respectively, and Eston in Redcar & Cleveland is also to receive £20mn.
Comment
Given that HS2 from Birmingham to Manchester was never a priority for the North East, £36bn for Network North instead is not a bad outcome. Dualling the A1 north of Morpeth has been a regional ambition for decades, while the Leamside Line would link Washington and important parts of County Durham to the Metro, as the Northumberland Line is already doing for Blyth, Bedlington and Ashington. There will also be hundreds of millions more for many smaller transport schemes in the North East and Tees Valley. The task for regional politicians now is to ensure these promises, unlike HS2, are kept.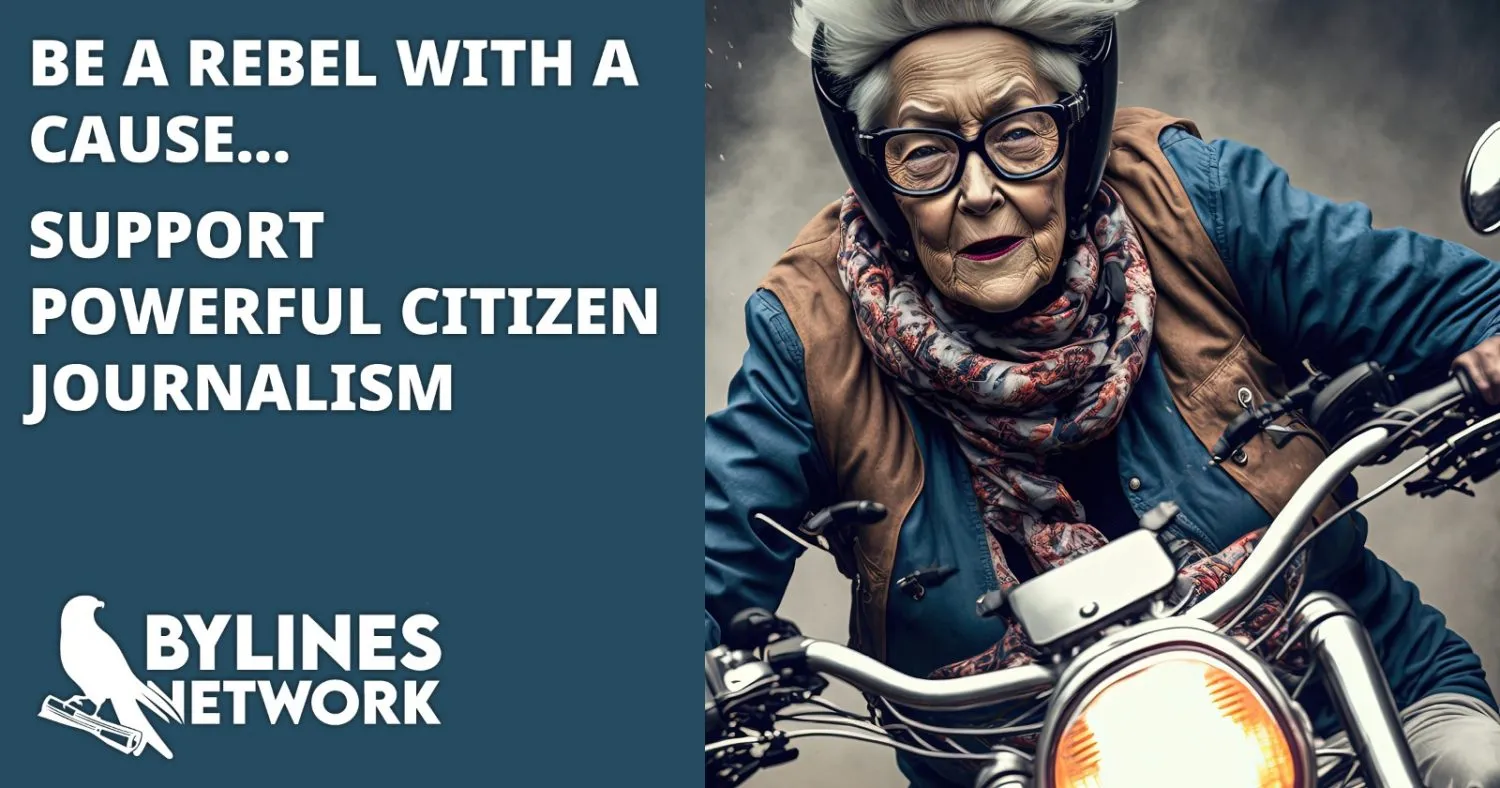 CLICK HERE TO SUPPORT THE BYLINES NETWORK CROWDFUNDER!