Helen Coyne has been a supporter of Freedom from Torture for a long time, before there was a North East group. Helen worked as a GP in Walker and in the last years working there, more and more asylum seekers and refugees were put into flats in that area. On retirement, Helen began writing medical reports for Freedom from Torture and did that for ten years. Then Helen thought she should get more involved in the North East supporters group. Before that, Helen had been to the odd event, but couldn't make it to meetings. It was a very busy practice.
When was Freedom for Torture set up?
It started as a little break-off from Amnesty International. A group of health practitioners saw the need for help for victims of torture.
The Medical Foundation for the Care of Victims of Torture, as Freedom from Torture was known then, was set up in 1985 under the leadership of Helen Bamber. The name later changed to Freedom from Torture. Some of the early sponsorship came from the medical Royal Colleges.
Helen Coyne had seen asylum seeker patients in Walker, but it was difficult to help their medical conditions, as they are in such limbo, so she signposted them to organisations like Common Ground. Some patients she saw were psychiatrically unwell, and their living conditions were very difficult.
On retirement, she went to Freedom from Torture as a volunteer, to write medical reports, and to help in asylum claims. She felt that it was the first step to helping them to get some stability in life. Some had severe post-traumatic stress disorder, waking up screaming. Some were very resilient. There was a whole range of people. Some had horrific scars and injuries. Some have been raped. A young person who had HIV from being raped asked:
"How can I forget what had happened to me, as I go to regular hospital checks. It is awful to find I can't get away from what has happened to me".
Some clients had lost limbs, or were in constant pain, or had HIV etc.
For some of the clients, Bonfire Night was quite difficult as it brought back memories of gunfire…
Why was Freedom from Torture set up? What was the need?
It was set up by medical people who saw people through Amnesty and saw the need. In the autobiography The Railwayman, by Eric Lomax, there is a paragraph about him having to go from Berwick to London for therapy from what was then the forerunner of Freedom from Torture. He had been a British POW and over 30 years later was still traumatised and benefited from his treatment.
There was a need to spread support out across the country. We remember the North East launch at the Hancock Museum and starting to set up a regional office at City Road just after the millennium.
What kind of things do Freedom for Torture do?
They write medical reports. A large amount of work is counselling and one-to-one work. There are allotment and cooking groups, men's football etc., but since Covid, not everything re-started. There are lots of ways of helping people, including family work. Some people find it difficult, especially when the culture and language are completely different. They also do outreach and training with the legal profession, doctors and therapists educating people about clients' complex needs. They also lobby for the end to torture and prepare papers based on anonymous data collected. Some are about the use of torture in specific countries.
Why should people support Freedom for Torture?
It's the only charity devoted to torture survivors in the UK. It is respected by the legal profession. Survivors who have had therapy are very appreciative of their support. There is a little group called 'Survivors Speak Out'. Some people don't have the concept that people who have escaped dreadful war conditions and regime ill-treatment are walking the streets of Newcastle and we need to raise awareness.
Another reason is that the counselling takes a lot of time and the NHS Psychiatric Services are very under-resourced. GPs don't have the time, so Freedom from Torture is much-needed, filling in a gap.
How can people get involved?
If people have medical qualifications, they can get involved in writing reports. People can join the local Supporters Group. (Email: [email protected])
People can do other things, such as befriending survivors. To become a volunteer, or help fundraise- do look at the website at their What you can do page.
We are not a very big charity and most of its work is therapy and writing reports.
Have you any events coming up?
We meet bi-monthly on Zoom and we hope to take part in the Newcastle Human Rights Day event on 9th December. We are at an Amnesty coffee morning, the next day in Berwick. We are part of an event in Sunderland that weekend and we are also planning a fundraiser in Newcastle.
Then there is the Railwayman event in Alnwick on 11 November. Barter Books have given 17 copies of the Railwayman book to sell.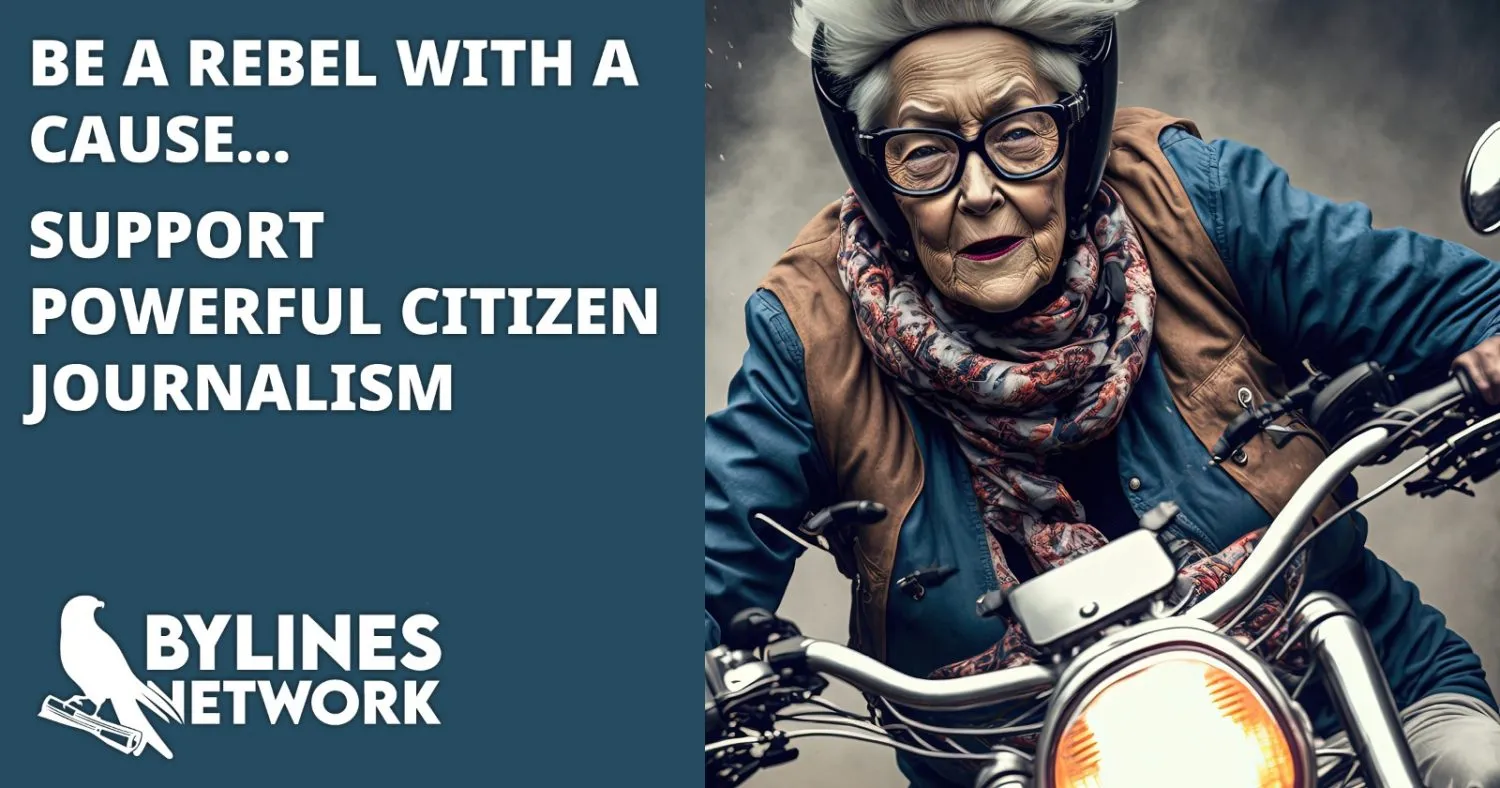 CLICK HERE TO SUPPORT THE BYLINES NETWORK CROWDFUNDER!