We live in troubled times, with the ongoing destruction of the public realm.  Our health and education systems are in deep trouble having been run down for years now, while we have sewage in our water and places such as Gateshead Leisure Centre boarded up.  And our welfare system continues to be dismantled. 
This is all a reminder of what life was like before the Attlee government of 1945-51, a more precarious time and a time some would like us to return to. Usually those with large property portfolios – and bank balances to match.
But how did working people in Northeast England manage during the dak days before we had an NHS, and a Welfare State?
Mutual aid
The way that people managed was through mutual aid and a kind of self-improvement, but on a community level, rather than an individual level.
This was not about elbowing people out of the way in a self-centred determination to succeed at all costs, but rather developing a rising tide that lifted all boats.
Cooperative Movement
One of the most obvious ways that people in the Northeast helped each other was through the Cooperative Movement.
The first widely recognised retail cooperative to be a success was of course in the Northwest at Rochdale, which opened its doors on Christmas Eve 1844.
Things tended to move at a slower pace 180 years ago and it took a while before the Northeast really got into cooperation. When it did however, it really did embrace it.
The movement in the region was kickstarted by the support of Joseph Cowen, the most prominent MP ain the region at the time and by his reading from George Holyoake's book on cooperation in 1858 at the Blaydon Mechanics Institute.
Holyoake was an early leader of the Cooperative Movement in Britain.
So, why were the cooperatives set up?
There were several motivations behind the setting up of cooperatives in our region.
Often it was simply a matter of communities being unhappy with the service that was provided by shops in their area, perhaps because of pulling tricks like putting chalk or sawdust in the flour, or because of charging exorbitant prices.
Others had higher thoughts and motivations, seeing cooperatives as a way of helping raise men and women morally, including through libraries, such as that in Sunderland, through reading rooms and through educational facilities.
The Non-Conformist churches were often involved in the Cooperative Movement and so this added a further spiritual dimension to the reasons why cooperatives were set up. Importantly, there was a desire among people to take some control over their lives, especially at a time like the 1860's when very few working people had the vote and any political power.
How were cooperatives set up?
It is noteworthy that for all the fact that cooperatives often played a major role in the life of the communities they served, they often had very humble beginnings.
It was often just a small group of people meeting in small meeting room somewhere, who would discuss the idea of setting one up.
If they agreed that it was something they wanted to do, then they would agree to out some of their money in so that the cooperative had some initial capital and off they went.
It was incredible how quickly cooperatives grew. After such humble beginnings, as others in the area realised the benefits of cooperation, and how they could benefit from any profits made and gain some real economic power.
How successful were the Northeast cooperatives?
Most cooperatives were very successful, rooted as they were in the communities they served.
Indeed, so successful were they that you could say that in the 1860's, there was something of an explosion in the number of cooperatives and indeed during the second half of the 19th century the Northeast became the region of Britain, with the highest number of Cooperative members per head of population.
Non-Conformist influence
I have already mentioned the non-Conformist influence on life in the Northeast and the Methodist and other chapels in the region were another focus for mutual aid in the 19th century.
In fact, it has often been noted that one of the main reasons why Methodism and its more radical sister church Primitive Methodism was so successful in the Northeast was because they were perceived as caring about mining communities and other working-class communities, whereas the established Anglican church would not always venture into those areas.
Community self-help
Another good example of the kind of community self-help can still be seen today, dotted around the Northeast: Aged Miners Homes.
In the 19th century, the mine owners didn't just own the mines – they also owned the homes that the miners lived in.
Consequently, when a miner got too old to continue working in the mine, he and his family could be kicked out of their home and left on the streets.
To prevent this from happening, miners put some of their pay each week aside, so that good homes could be built for those who had got too old to work down the local mines and could have somewhere decent to live in retirement.
Friendly societies of the 19th century
In a similar vein, there were the friendly societies of the 19th century.
These societies would see groups of men coming together to put some of their pay into a shared kitty, which would be used to help any of those in the society who were suffering from ill-health and so couldn't get to work.
This, of course came at a time long before the introduction of the kind of National Insurance scheme we are familiar with today, but surely here are the beginnings of such a scheme, with the same principle of allowing members to have some kind of insurance against the ever-present threat of ill-health and loss of wages.
Development of mechanic institutes
The Northeast also saw the development of mechanic institutes during the 19th century.
This was another initiative which was started by the major political figure in the region in the 19th century, Joseph Cowen.
Under the leadership of Cowen and others, a movement grew to develop public places for working men to meet and learn and generally improve their lives.
These places would help working men to, at least partly, make up for the fact that they had had to leave school at a very early age to go to work and bring another wage into the family home.
They would have libraries and educational activities within their walls and even held essay-writing competitions!
Another great form of mutual self-help
One other great form of mutual self-help in the 19th century has already been examined in another article in this series: trade unions.
These were gradually developed during the 19th century after the repeal of the Combination Acts in 1824 allowed associations of workers to be developed.
Over the rest of the 19th century, the unions in areas such as mining and engineering would see the introduction of eight hours working days, vitally important safety measures in workplaces, better working condition generally and a host of other community benefits.
These are just some of the many ways that people in the Northeast came together during the 19th century to work to improve their own lives and those of those around them.
Welfare State
The history books tell us that the Welfare State began with the 1945 Attlee government and on a national level that is true.
However, I would also say that it really began in places like the Northeast, in the ways that working people looked after one another and, despite often terrible working and living conditions, built a decent, civilised society.
We have much to be proud of in our heritage.
And it might be time to look back at what people in the 19th century did and follow their lead as a way of rebuilding our public realm and rebuilding a decent society.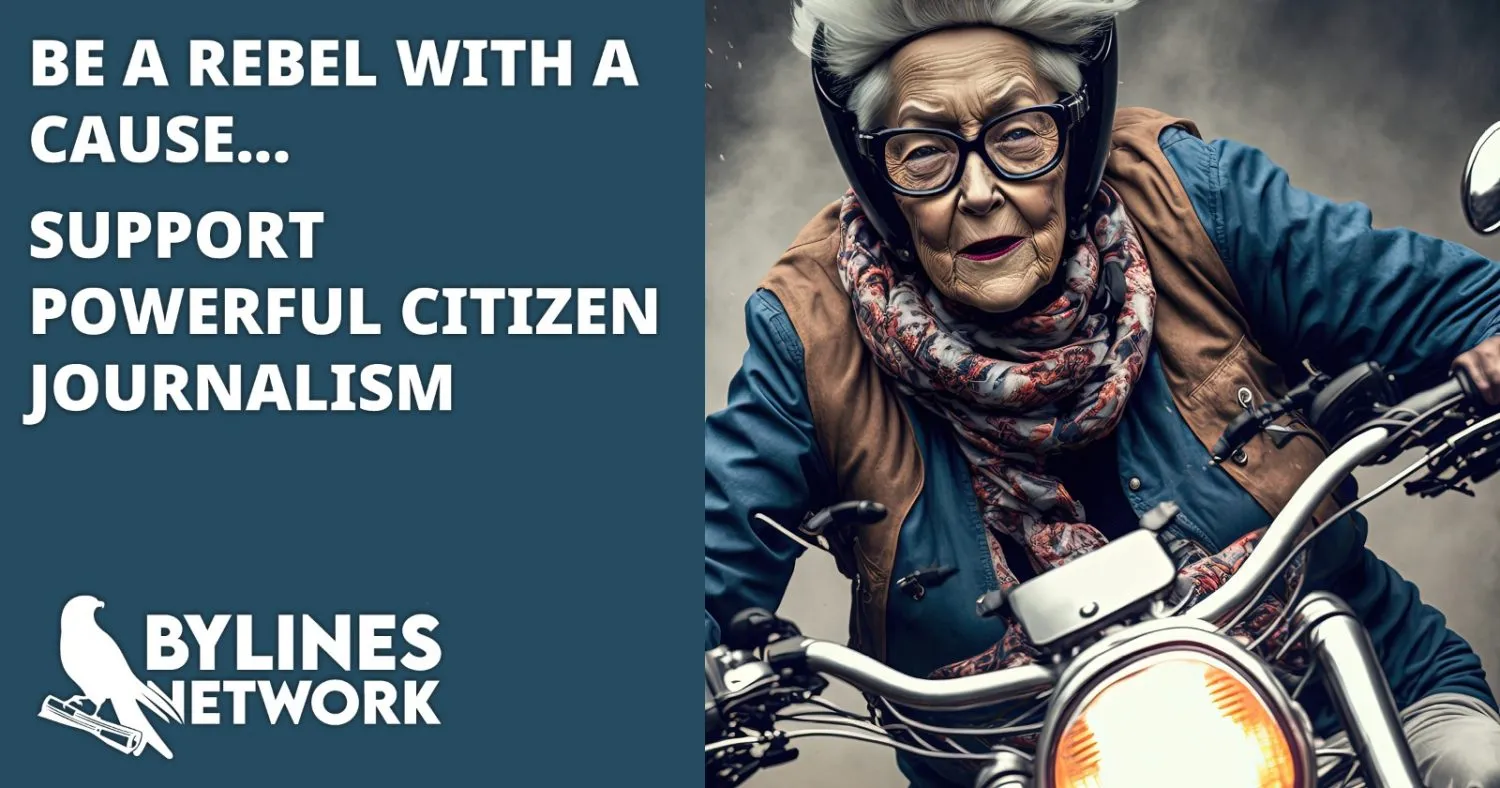 CLICK HERE TO SUPPORT THE BYLINES NETWORK CROWDFUNDER!