When the government gets round to formally announcing the scrapping of HS2, the high-speed railway, either in part between Birmingham and Manchester, as is probable, or all the way from London to Manchester, which is possible, ministers will doubtless try to sweeten the pill by pledging to spend the money saved on investing in other northern rail schemes instead.
Such talk should be taken with as large a pinch of salt as the original HS2 promise should have been in the first place.
Four Labour metro mayors from the north plus Sadiq Khan from London wrote to Prime Minister Rishi Sunak yesterday calling on him to deliver HS2 in full, including Northern Powerhouse Rail (NPR) connecting the north's major cities across the Pennines.
"Failure to deliver HS2 and NPR will leave swathes of the north with Victorian transport infrastructure that is unfit for purpose and cause huge economic damage in London and the south, where construction of the line has already begun," they wrote.
The North East's two metro mayors were not signatories to the letter as one, Jamie Driscoll of North of Tyne, is an Independent, and the other, Lord Houchen of Tees Valley, is a Conservative. Driscoll said yesterday that HS2 was of no benefit to the North East and NPR should take priority, according to ChronicleLive.
In his latest video update, so boosterish it is worthy of Houchen, HS2's outgoing chief executive Mark Thurston makes no mention of Manchester or even Crewe, or of Euston. Watching it on YouTube, anyone would think the line was only going from Old Oak Common in London's western suburbs to Curzon Street in Birmingham. And anyone would probably be right.
The eastern leg of HS2, which should have taken it from Birmingham to Leeds, allowing the new trains to continue on existing tracks to Darlington and Newcastle, was emasculated on 18 November 2021 and under current plans will run only as far as East Midlands Parkway between Derby and Nottingham. Readers should believe even that only when they see it.
News of the scrapping of HS2 to Leeds was accompanied by a sweetener when a £96bn Integrated Rail Plan (IRP) for the North and Midlands, was presented to Parliament by Grant Shapps the same day. The IRP incorporated NPR, based around a new high-speed link across the Pennines from Liverpool to Leeds, but in a scaled down form compared with that preferred by Transport for the North (TfN).
Shapps was Transport Secretary then but he's Defence Secretary now – one of five Cabinet posts he has held since 2019. The present Transport Secretary is someone called Mark Harper; he's been in the job for nearly a year, so is presumably up to speed on all these plans by now. But if the rest of us are confused we can be forgiven.
North East transport plans
There are, however, other plans, closer to home for those of us in the North East – the North East Transport Plan (NETP), covering all forms of transport, and the North East Rail and Metro Strategy (NERMS), both drawn up by regional politicians and officials. The problem is they don't have the money to pay for them. Perhaps they will be promised it when the Government announces the scrapping or cutting back of HS2. Perhaps.
The NETP, approved by the North East Joint Transport Committee on 16 March 2021, summarised in its own words, states: "It brings to life our transport aspirations and includes a live programme of around 243 schemes which equal at least £6.8bn of transport investment – a figure which will grow over the lifespan of the Plan… Projects in the Plan include major improvements to regional walking and cycle routes, new train stations, extensions to Metro, increased bus operations and a variety of major road and rail investments."
NERMS, dating from autumn 2022, is integrated with the NETP and some of it at least is actually being delivered, most notably a £362mn fleet of new Metro trains due to come into service in 2024, and the Northumberland Line from Northumberland Park Metro station to Blyth, Bedlington and Ashington.
Nevertheless, a lot more could be done if the region were to receive a share of any savings from HS2. The biggest prize would be the Leamside Line, linking the Metro at Pelaw to Ferryhill in County Durham and then possibly via the Stillington Line to Stockton and Teesside.
According to Transport North East (TNE), the Leamside Line is the most important piece of infrastructure for the economic future of the North East; it would provide critical connections – both passenger and freight – to towns and cities across the region, helping to drive the economy using existing infrastructure.
Re-opening Leamside, says TNE, will enable parts of the region which have no access to rail, such as Washington, to be connected with Newcastle, Sunderland and Teesside, as well as with significant employers like Nissan and Amazon.
But just how dependent the North East is on the government for the funding for its plans is made clear in the NETP. Referring to its estimated £6.8bn cost back in 2021, it said: "We believe this to be a fair share of national transport funding which should be allocated to our region from central government from 2021-2035."
This author has been critical of the NETP and NERMS in the past, not because of their content, but for raising false hopes when there was little prospect of the necessary funding being forthcoming from the government. With HS2 apparently about to be scrapped or cut back, in spite of the efforts of Labour mayors from London to Liverpool, perhaps some of the £100bn savings or whatever the sum is – which no one seems to know for sure – will be handed over to the North East for its own plans. But don't hold your breath.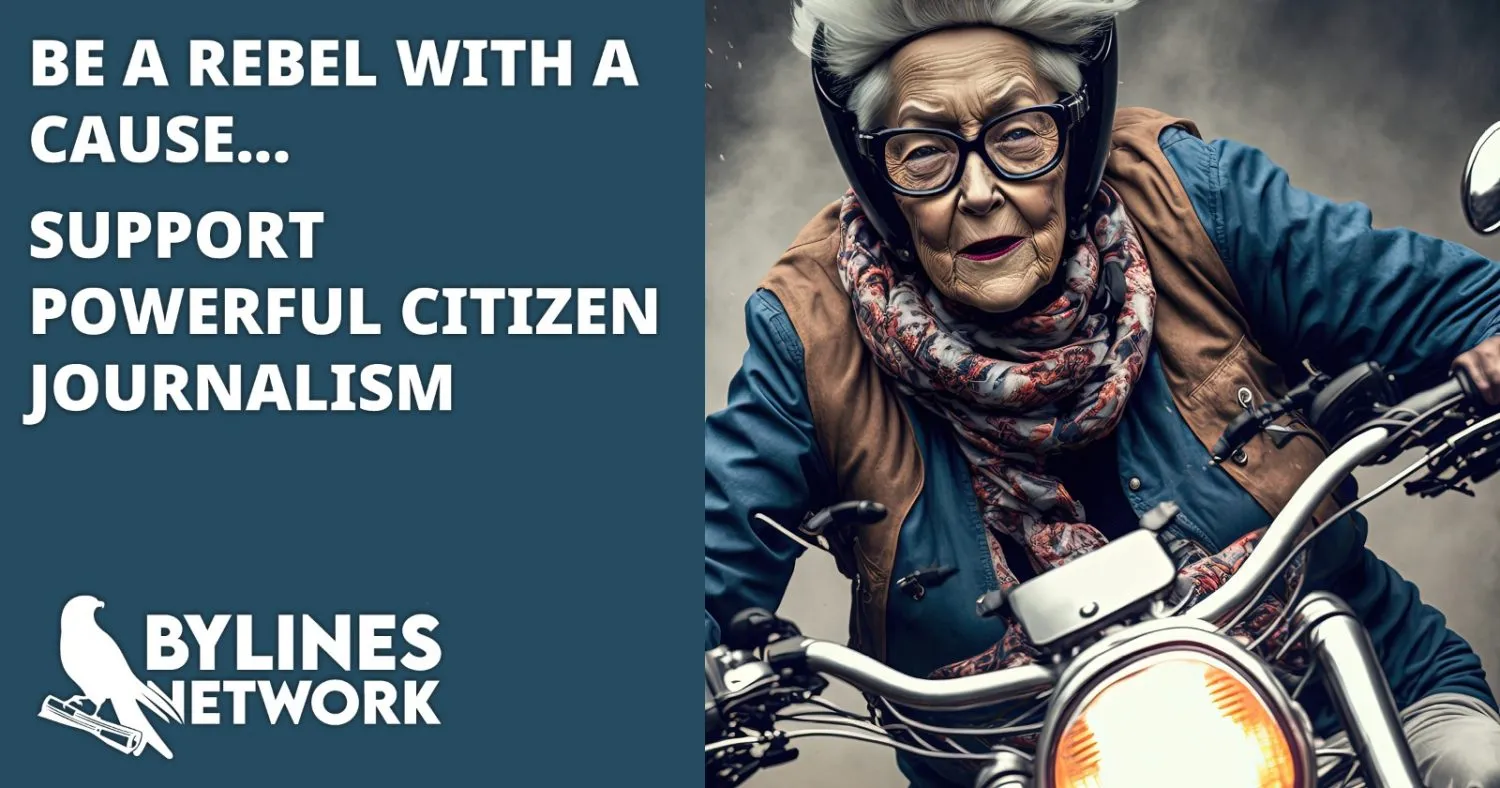 CLICK HERE TO SUPPORT THE BYLINES NETWORK CROWDFUNDER!