With upcoming friendlies at St James' Park between Saudi Arabia and Costa Rica on 8th September and then against South Korea on 12th September, it seems like a timely occasion to review what life is like in that Middle Eastern kingdom and what has happened there since the takeover of Newcastle United by the Saudi PIF in October 2021.
There are some who would claim that the Kingdom of Saudi Arabia is a place where human rights are not respected and that the regime is a murderous regime, which starts illegal wars. But is all that true? Let's dive deeper and look at the hard evidence.
Amnesty International
In October 2021, the same month as the takeover at St James' Park, it was reported by Amnesty International that cleric Musa al-Qarni had been attacked and killed in detention by another inmate in his cell in Dhahban prison near Jeddah. According to sources, his face, skull, and ribs were smashed and fractured, and he suffered bleeding in the brain. It was noted that the authorities had failed to carry out an investigation into his death.
In the same month, Amnesty International also reported that intensive Saudi-led lobbying throughout 2021, as well as Bahraini-led opposition to the renewal of the UN GEE's mandate at the HRC in October, had resulted in the termination of the only international, impartial investigative mechanism for international humanitarian law violations in Yemen. It was said that the final report of the UN GEE urged the UN Security Council to refer the situation in Yemen to the ICC and called for the creation of an international criminal investigative body on the conflict in Yemen.
United Nations investigation of human right violations
It was reported in The Guardian on 1st December 2021 that the Saudi regime had used 'incentives and threats' as part of a lobbying campaign to shut down this United Nations investigation of human right violations committed by all sides in the Yemen conflict, according to sources with close knowledge of the matter. It was noted that the Saudi effort had ultimately succeeded when the UN human rights council (HRC) voted in October against extending the independent war crimes investigation. The vote marked the first defeat of a resolution in the Geneva body's 15-year history.
It was then reported by UK parliament briefings that in December 2021, Saudi-led air raids on Sana'a also caused the delivery of UN aid to the city to be halted in December.
Human Rights Watch
Later that month on 20th December 2021 Human Rights Watch reported that a Saudi court had sentenced a Yemeni man to 15 years in prison for apostasy on October 21, 2021, based on comments made via two anonymous Twitter accounts. The court found that the tweets were promoting "apostasy, unbelief, and atheism." It was later reported that on December 30, 2021, the Najran Region Appellate Court in Saudi Arabia had upheld Ali Abu Luhum's 15-year prison sentence and that the court had announced the confirmation even though Abu Luhum's defence lawyer was not present.
As the new year of 2022 dawned, so in January 2022, UK Parliament Research briefings noted that the United Nations had warned that participants were "doubling down" on military options with the recent escalation "among the worst we have seen in Yemen for years."
Airstrike
On 18th January 2022, it was reported in The Guardian, that a Saudi-led airstrike on rebel-run prison had killed at least 60 and wounds 200. It was noted that the violence marked an especially deadly day in the seven-year war, leaving bystanders searching through rubble with their bare hands to rescue those trapped in two locations: a prison in the city of Sa'ada and a telecommunications centre in the port city of Hodeidah, where three children playing football nearby were reported to have been killed.
Around the same time, UK Government Research Briefings claimed that they had recently raised concerns with Saudi Arabia regarding the expelling of migrants from the Kingdom to Yemen. Human Rights Watch also reported that Yemeni workers were at risk of mass forced returns following new Saudi legislation limiting the proportion of workers businesses may have from certain nationalities, including Yemeni nationals.
On 4th March 2022, Human Rights Watch reported that a Saudi man who had been 14 at the time of his alleged crime and whose previous death penalty conviction had been overturned by the Saudi Supreme Court was sentenced to death again on March 2, 2022, by a lower criminal court, Human Rights Watch also noted that the ruling flouted the international ban on the child death penalty and Saudi authorities' own promises that no child offenders will be executed.
81 men executed
Eight days later, it was widely reported, including on the BBC, that Saudi Arabia had executed 81 men in one day. It was noted that human rights organisations had said that many defendants do not receive fair trials in Saudi Arabia, an allegation that the Saudi government rejected.
Reflecting on the 81 executions a few days later, Maya Foya, in The Guardian stated that those killed had probability died through beheadings, but that, "Saudi "justice" is such a black box we can never be sure." It was further noted that even the European Saudi Organisation for Human Rights (ESOHR) didn't know for sure what exactly had happened to 69 of the defendants, despite them keeping careful records of the death penalty in Saudi Arabia.
Of the 12 that were known about, it was thought that at least three were likely tortured into making false confessions to terrorism offences after taking part in pro-democracy demonstrations. One of them, Aqil al-Faraj, from a prominent dissident family in Qatif, had been held in solitary confinement and reportedly beaten all over his body and tortured with electricity and cigarette burns. He was imprisoned for five years, without access to a lawyer, before trial.
Mohammed al-Shakhouri and Asaad Shubbar
It was also reported that the United Nations special rapporteurs had written to the Saudi authorities about the cases of Mohammed al-Shakhouri and Asaad Shubbar, expressing concern at their unfair trials, the prosecution's reliance on torture confessions, and the fact that they may have been targeted as members of a religious minority.
It was then noted that:
"This is the reality of Saudi capital punishment.
The authorities label executed men "terrorists", but there are political prisoners, non-violent drug offenders and people arrested as children on death row. Abdullah al-Howaiti, who was 14 when he was tortured into confessing to a crime he cannot have committed, has just been sentenced to death for a second time."
Unjustly detained
In the same month, on 16th March 2022, Human Rights watch reported that Saudi Arabian authorities had unjustly detained 10 Nubian Egyptians for 20 months on abusive speech, association, and terrorism charges.
It was further reported that Saudi authorities had arrested four of the men in October 2019 after their Nubian community organization had organised an event commemorating the contributions of Nubian soldiers in the October 1973 war with Israel.
Although Saudi authorities had released them later that year, they had then rearrested the four men, as well as six additional men in July 2020.
Mohammed al-Faraj's hearing
On 31st May, it was reported by Reprieve that near the end of May Mohammed al-Faraj's would have his hearing in Saudi Arabia on Wednesday 1st June.
It was also noted that Mohammed could be sentenced to death.
He had been arrested when he was only 15 years old, and it was reported had been tortured into signing a "confession" that was being used against him in court.
Confiscation
On 15th June 2021, The Guardian reported that the Saudi regime were confiscating rainbow toys in a crackdown on homosexuality. It was noted that, "Saudi officials have been seizing rainbow-coloured toys and clothing from shops in the capital as part of a crackdown on homosexuality, state media has reported" and that, according to a report broadcast on Tuesday evening by the state-run Al Ekhbariya news channel, items targeted in the Riyadh raids had included bows, skirts, hats, and pencil cases, most of them manufactured for children.
Meanwhile, on 22nd June, it was reported by Amnesty International that in Saudi Arabia there had been mass demolitions and forced evictions marred by violations and discrimination.
How should we respond?
So, there is a lot of evidence from the first eight months after the takeover of Newcastle United by the Saudi PIF. Are the accusations against the Saudi regime fair?
In June of this year, the Fairsquare Report suggested that local politicians and media sources in the Northeast really should be speaking out more about the human rights record of Saudi Arabia. Were the authors of the report correct to say that?
How should we respond to the Saudi regimes record on human rights?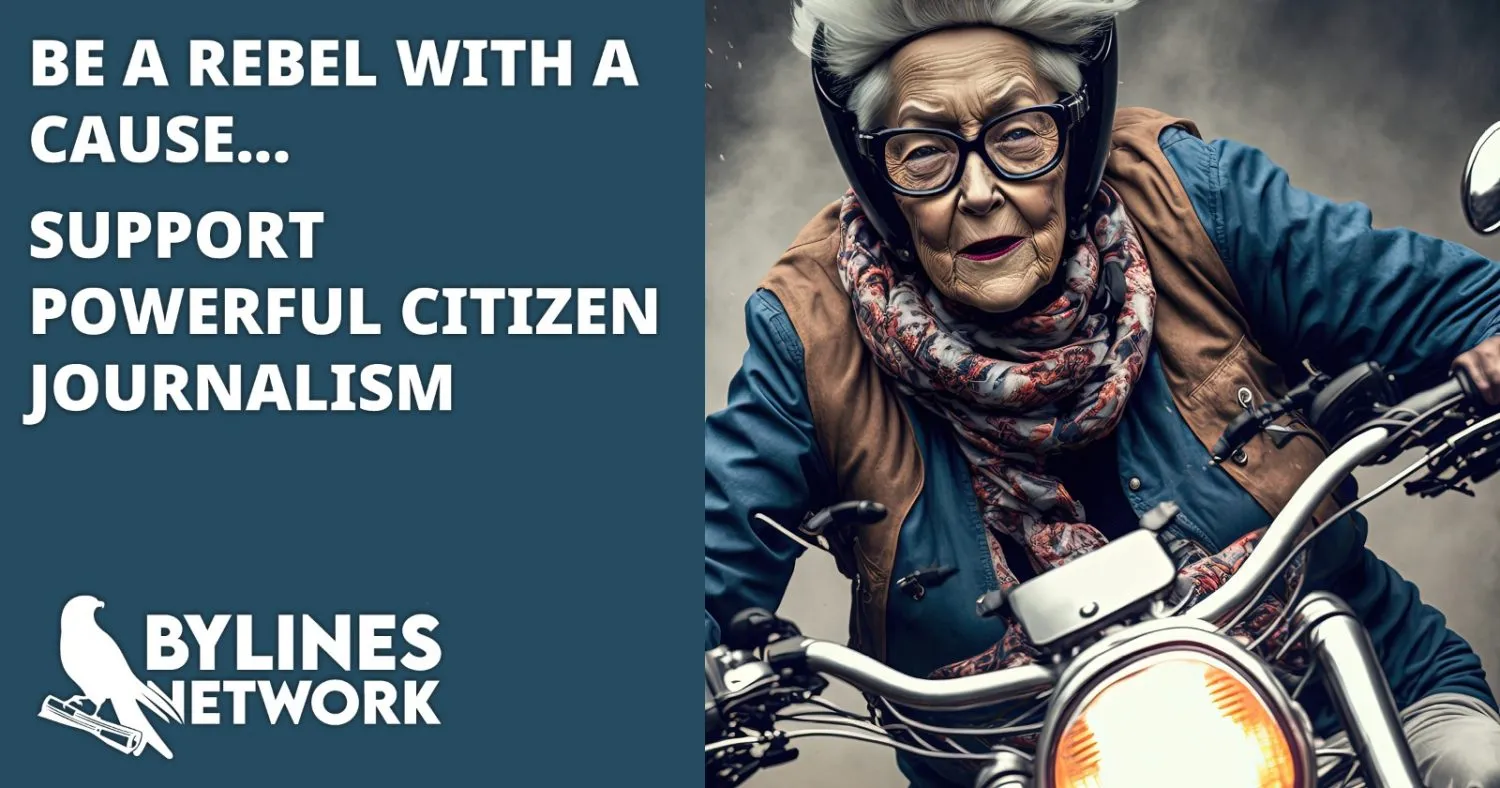 CLICK HERE TO SUPPORT THE BYLINES NETWORK CROWDFUNDER!