What is Long Covid?
Many of us have personal experience of this, at times, debilitating illness. After catching Covid-19, some people can feel unwell and take longer to get better than others. Long Covid is a long-term effect of Covid infection and affects over two million people in the UK. Thousands have been ill for over three years. More people acquire Long Covid every day.
Long Covid can affect any part of your body with different symptoms. To date the underlying pathological mechanism is unknown.
Who is affected by Long Covid?
Some groups have higher percentages of people with Long Covid than others, however it isn't known if there are people who won't get Long Covid.
Dr Nisreen Alwan, Associate Professor in public Health, a clinician with Long Covid, answered this question using the ONS data (Office of National Statistics).
Long Covid does not occur in one demographic consistently more than others. Long Covid is not dependent on the severity of the initial Covid infection, is not dependent on whether a person was hospitalized with Covid or not. Long Covid can occur in any age group, although it is highest in 35- to 69-year-olds and is more common in females than males. People working in occupations such as social care, health care, teaching and education, and transport have Long Covid more often than in other populations. (Data from ONS March 2023).
Nisreen quoted a US study that found that people from the black and Hispanic populations demonstrated a higher likelihood of developing long Covid than their white counterparts. The authors suggested their findings may be partially explained by racial differences in likelihood of, in the US, having private health insurance. Having health insurance lessens the probability of developing Long Covid. Earlier studies of Covid-19, showed that people from black and Hispanic populations are more likely to be infected, more likely to be hospitalized, less likely to have access to testing, and less likely to have private health insurance.
What help is available?
In 2023 Long Covid is more recognized, than earlier in the pandemic and the NHS offers on-line advice.
Being believed
Geraint Jones is a health care professional (pharmacist). He contracted Covid at work in April 2020. After about two months with the illness, Geraint felt he was having a heart attack and, appropriately, went to A and E. He was told to leave and that he was wasting everyone's time. Geraint took himself to private cardiology appointments. MRIs showed he had myocarditis and inflammation of the heart. He is also being investigated for gastric, cardiac, and respiratory issues.
Throughout the webinar and in the literature, stories abound with the patient being told there must be tired or depressed. For example, Jane Ireson RN, MA, MSc wrote about invisibility and epistemic injustice in Long Covid in 2022.
These quotes are from her paper:
"The nurse, she told me I should stay home, and only if my lips turned blue, should I call for an ambulance. I felt all alone in my illness, as no health care provider I contacted seemed to regard what I was experiencing. No one ever said to me, 'You might have Covid', but rather they basically said, '… it must be something else'. Participant 23"
"My doctor didn't seem to know what to do with me, and said it sounded like panic attacks, eventually over the weeks he started to suggest Chronic fatigue….. Participant 19"
The above are just a few of many examples where people have been met by doubt or disbelief. More profoundly affected are women, those of ethnic minorities, people of lower social economic class, and people with disabilities. Mistrust in the health system by some in these groups existed before Covid. Mistrust of health care is related to these people not seeking health advice, not getting vaccinated, and certainly not admitting to symptoms that could easily be dismissed.
Education of Health Care providers
Professor Carolyn Chew-Graham is a GP and Professor of General Practice at Keele University. Like many of the speakers in this event, she has Long Covid.
Carolyn wrote the article Finding the 'right' GP: a qualitative study of the experiences of people with Long-Covid
The article, targeted for physicians outlines the need to:
"Believe your patient, listen, acknowledge their symptoms and problems,
Show empathy.
Examination as indicated.
Investigate as indicated.
Consider referral"
Long Covid clinics in England
Long Covid clinics now exist in England. These are helpful for some people, although Carolyn Chew-Graham reports there are limited services for children, referral pathways differ in different locations and the referral criteria are inflexible. Examples were given of the extremely long wait times from the initial GP consultation to referral to Covid clinics and more waiting for various exploratory testing. Assessment is followed by discharge (if significant pathology is excluded). At this point the patient still has symptoms and feel these are dismissed as they are 'not recovered' when discharged. Any onward referral means further waiting.
Kirsty Stanley is and Occupational therapist, and writer at Occupation4Life Ltd. Kirsty has Long Covid and works from home. She is also working with Long Covid Kids charity to support the recognition of Long Covid in children and young people.
Kirsty shows a variety of quotes from families seen at a Long Covid service.
"The Long Covid Service has changed everything for us. OT and physio have been incredibly helpful, it feels we have a plan and the knowledge they have seemed exceptional."
"It appears they diagnose Long Covid, provide advice on how to live a disabled life and then leave you to get on with it.
"The Long Covid service did not provide any support/advice that LCK (longcovidkids.org) had not already provided. The most recent visit was a check-in and provided a morale boost because she is significantly better 15 months since they first saw her. That's about all."
"Being discharged from the Long Covid service or not makes no difference. They added nothing to our journey …We are seeking additional support in spite of them and not because of them. Luckily our local paediatrician and GP are happy to listen….and work along side us."
There are no Long Covid clinics in Wales and in Scotland Covid services depend on the area you live.
Is there any recovery from Long Covid?
Despite continuing debate over the definition of Long Covid, its cause and what 'recovery' even means there is some research showing the numbers of people get better from Long Covid. In one study of 1,106 people, close to 23% still had symptoms after six months, falling to around 19% after one year and 17% after two years. Another study finds that one-third of people who had symptoms after six months no longer had them at nine months. Risk factors include being female, being older, having a high body mass index, smoking, having asthma or diabetes, and having a severe Covid-19 infection. Vaccination seems to reduce the risk. Epidemiologist Tala Ballouz says, "The real benefit would be to actually find a therapy that would work once people have been diagnosed with Long Covid".
Priorities
Trust
Throughout the Webinar I was taken with the stories of mistrust from health care workers, from work administrators and work occupational health departments showing failure to understand the reality of Long Covid. There was a distinct lack of changing job duties or being flexible with work conditions including the option of working from home.
Financial Support
Many with Long Covid experience a huge loss of financial support. Although there are some benefits, many seek support from friends, and family, they might re-mortgage their house, take a loan. Long Covid has is still not recognized as an occupational disease.
Even people making claims are frequently turned down; although this decision may be overturned on appeal. A TUC representative said, "We must address the high number of benefit claims that are awarded at appeal via tribunal: overall 62%." (Benefits and Work 2023).
The benefits system is not fit for purpose, and has been incorrectly described e.g. by a DWP's spokesperson:
"Our strong financial safety net supports millions of people with disabilities and health conditions every year, and it is our utmost priority everyone receives the benefits to which they're entitled and experiences a supportive and compassionate service." (The Guardian 2022)
Research
More funding for research is required. Currently, funding is not easily available. In the UK, dedicated research funding was committed by the NIHR (National Institutes of Health Research) in 2020 and 2021, no further dedicated funding has been allocated.
This will also be difficult as participants for research are recruited from Long Covid clinics in the UK. This means the research participants will not include those with most distrust in the health system, particularly those of ethnic minorities, people of lower social economic class and people with disabilities.
Final Comments
Victoria Thomas, Head of Public involvement at NICE (National Institute for Health and Care Excellence), is in her fourth year of Long Covid. Victoria talks about the need to reinvigorate the public health messages. Messages like 'It's over,' and 'it wasn't that big a deal anyway', and 'it's just like a bit of flu 'have becomes so prevalent. Victoria says that Long Covid requires a much higher profile with huge public awareness messages. Covid hasn't gone away, the long-term sick will continue generationally.
The government of the time, having multiple parties, and unnecessary socializing, contributed hugely to the message that Covid is not a big deal.
Nicki Smith, Long Covid Support founding member, who struggles with Long Covid gave the summary:
"In this country we have some of the best researchers in the world who could, to quote Mark Watney "science a crap out of Long Covid" given appropriate funding to do so. Given the number of people impacted by this illness and the knock-on effects on the health service education, the workforce, and the economy, it is utterly astounding that Long Covid research is not prioritised. We know there's a volcano of Covid related illnesses and this is exploding. Research with the patient voice centre needs to sprint to, not only catch up to it, but to try to sprint and stem that flow.
The information in this article is from the Webinar "Long Covid: 'What Needs to Happen Next?".
This webinar was organised by Long Covid Support in partnership with North Thames NIHR (national Institute for Health Research), Clinical Research Network and Long Covid Scotland.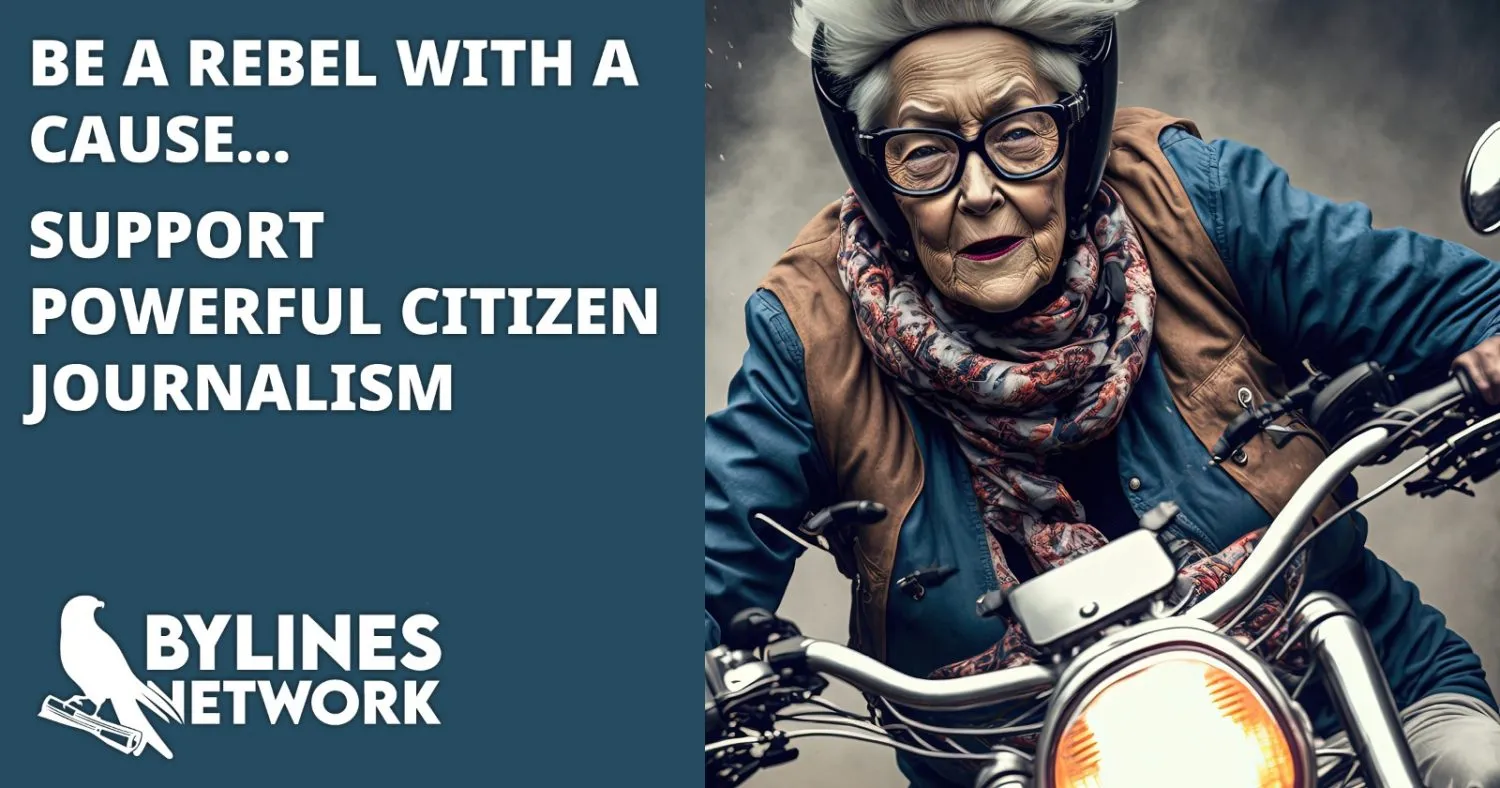 CLICK HERE TO SUPPORT THE BYLINES NETWORK CROWDFUNDER!