Breaking News (updated 3.00pm, 4 June 2023) North of Tyne Mayor Jamie Driscoll was barred by the Labour Party from standing as its candidate in next year's election for North East Mayor under the party's zero tolerance policy on antisemitism, it emerged today. The explanation for Labour's shock move was given by Joshua Reynolds, the party's Shadow Business Secretary, on Sky News.
According to a summary on the PoliticsHome website, Mr Reynolds told Sky that the move against Driscoll was part of Labour's commitment to a "zero tolerance approach" to antisemitism, while admitting it was not the "expedient political thing to do" (for context see below).
What is the point of devolution if not to allow people in the nations and regions of the UK outside London to make their own decisions – and their own mistakes, if that's how it turns out?
In barring North of Tyne Mayor Jamie Driscoll from standing next May for election as its candidate for Mayor of the re-unified North East, covering Northumberland, Tyne & Wear and County Durham, the Labour Party has shown itself to be just as centralising as the Tory Government.
Labour's tight central control over who can stand for election in its name is political micro-management as heavy-handed as the Government's fiscal micro-management in allocating relatively small amounts of around £20mn a time from the Levelling Up Fund (LUF) for projects approved, in competition with other bids from around the country, in Whitehall.
Whether to spend £20mn on sprucing up Eldon Square and the Grainger Market or on some other local regeneration scheme should surely be a matter for the City Council.
Equally, whether to choose Driscoll or one of the other hopefuls as Labour candidate for North East Mayor should be up to the regional Labour Party.
Driscoll, after all, must be a paid-up member of the party, in good standing, to have progressed as far as he has already through past selections and elections to Newcastle City Council and then the North of Tyne job.
Collateral damage
This is not to argue that Labour HQ should not have any say at all over who stands for election in the party's name. Clearly if a particular candidate is a significant danger to the party's chances he or she should not be endorsed.
Jeremy Corbyn is the prime example. After its 2019 disaster, Labour fears that going into the next general election with its unrepentant former leader still in tow is an unacceptable risk. Right or wrong, that is a political judgement it is entitled to make a HQ level.
But political judgements are just that – political. Driscoll is the victim of very poor – nay, very bad – judgement. Lazily characterised in the media as a Corbynista, he appears to be collateral damage of the party's swing to a more centre-left position or, to put it another way, guilt by association with Corbyn.
This author is not a member of the Labour Party and did not vote for Labour in 2019 largely because of Corbyn for several reasons, including his failure to give a clear lead, dating back to the referendum, against Brexit. A shift to the centre left seems not a bad move – always taking account of changed times – bearing in mind Labour's electoral success under Tony Blair.
Yet I had no hesitation, writing elsewhere, in publicly backing Driscoll for North East Mayor months ago. Not all Momentum members or other leftists everywhere are a danger to the public interest or, I believe, to Labour's electoral prospects. The late Nigel Todd was an avowed Marxist yet was elected and re-elected to Newcastle City Council for decades. I rarely knew a nicer man.
Todd was a backbench councillor, of course, and not in a position to have much influence on city politics outside his ward. Corbyn, similarly, sat harmlessly and largely unnoticed on the Commons backbenches for more than 30 years before being elected leader.
Democratic centralism
Driscoll is another matter, as he already occupies an important position of regional leadership and if ever elected North East Mayor would step up to an even more important one. Even so, barring him from Labour's longlist of potential mayoral candidates is a disproportionate step. It smacks of Leninist democratic centralism.
He wrote on his Twitter page yesterday evening that he had received thousands of messages of love and support: "I've been blown away."
In announcing that he had been left off the longlist, Driscoll said no explanation had been given. That does not mean the rest of us can have no idea at all why it happened. We know that Labour told ChronicleLive:
"The Labour Party holds its candidates to a very high standard. During this process, some applicants did not meet the threshold required to proceed to the longlist stage. We do not comment on individual applications."
It is exactly how Driscoll failed to meet that very high standard that is the unanswered question. Was it his record of delivery for the people of North of Tyne? That can be examined on the North of Tyne Combined Authority (NTCA) website, including 4,000-plus new jobs in the pipeline, £32mn for brownfield housing and £15mn of immediate Covid support.
If the Labour Party's regional selection panel doubts these claims it could question Driscoll about them, just as it will be able to question the other hopefuls who have made it onto the longlist – Northumbria Police and Crime Commissioner Kim McGuiness, former MEP Paul Brannen and Newcastle councillor Nicu Ion – about their achievements. It should be allowed to do so.
More likely, as discussed above, is that Labour under Sir Keir Starmer is trying to distance itself from elements in the party seen to be associated with Corbyn and the Momentum movement – and that includes Driscoll – in order not to frighten voters in key seats that the party needs to win at the next general election. Driscoll has been photographed on rail workers' picket lines recently, which is doubtless calculated by Labour not to endear it to voters in commuter seats.
Driscoll may also have been caught up in Labour's battle to eradicate antisemitism in the party. According to a report in The Guardian, in March he appeared on stage with the left-wing film director Ken Loach, who was expelled from the party in 2021 over comments he made about antisemitism. Driscoll's appearance was called "hugely upsetting" by the Jewish Labour Movement.
A senior Labour source reportedly told the PA news agency that Driscoll's appearance at the event with Loach and "then refusing to apologise" was "clearly incompatible with our promise to have zero tolerance of antisemitism", reported The Guardian.
Purge
It is not just Driscoll and the North East that are affected by this crackdown on prospective candidates who are perceived by the leadership not to be toeing the current party line. Multiple leftish would-be Labour MPs all over the country are being rejected. Alain Tolhurst, writing on the PoliticsHome website and citing the political journalist Michael Crick, says:
"Labour…has been accused of using the selection process to purge further [the] left wing of the party in order to distance itself from the Corbyn years, which some argue is a response to the party's catastrophic defeat in 2019. Crick said of around 120 [parliamentary] selections made by Labour so far, "there's only really a couple who you could say are really on the left".
Crick believed the party's ruling National Executive Committee (NEC), which helps sift candidates down to a shortlist for local members to vote on, has "been far more stringent" in scrutinising left-wing hopefuls than those on the right of the party, and suggested that former Labour leader Neil Kinnock, ex-Deputy Prime Minister John Prescott, and even their current deputy leader Angela Rayner would not have got through the party's current process.
But Luke Akehurst, an NEC member who has sat on many of those selection panels, is reported by Tolhurst to have rejected that claim and denied that the process was being used to prevent those on the left a shot at winnable seats: "The people on the right don't make a public fuss about it," Akehurst told PoliticsHome.
Labour's NEC is also tightening its grip to prevent Labour groups of councillors doing deals with parties such as the Liberal Democrats, Greens or independents in order to keep out the Tories on local authorities where there is no overall control, as reported in Bylines Times on 1 June.
You can read and watch North East Bylines interview with Jamie Driscoll in 2021 below
The views expressed in this article are the author's own, and are not necessarily those of North East Bylines.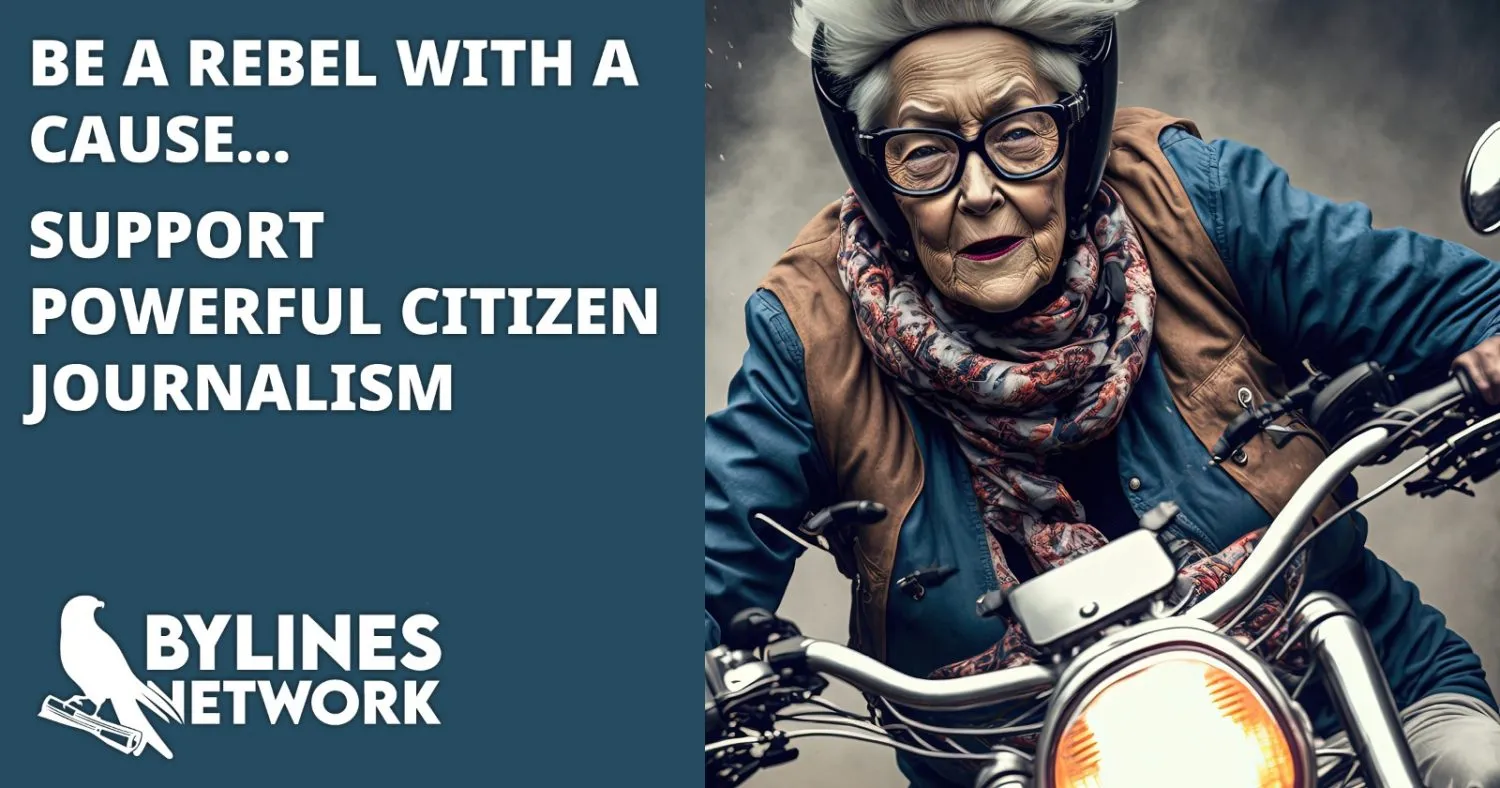 CLICK HERE TO SUPPORT THE BYLINES NETWORK CROWDFUNDER!