I have spent more than 25 years working in the education sector. I was drawn to education as a workplace as the first child in my family to enter university, or indeed to have any interest in learning and formal education. My career started with the Open University (OU), an experience which shaped my view of the transformative power of education open to everyone, regardless of their background, experience or age. The OU was delivering lifelong long, long before the idea of 'LLE' was spawned. (But remember the OU did not slam the door closed for anyone over 60.) The notion of education being the 'golden key to the door of opportunity' came to me again, reminding me of the opportunities my own journey through education had provided.
Moving from the OU to Salford University took me to a world where a city university strove to work with local employers to create employment opportunities for employable and work-ready learners. Education continued to be transformative on my journey.
I left for London as I moved to Goldsmiths, University of London, where I saw a different kind of transformation. Arts and Humanities Higher Education took me to a world of debate and disruption, with frequent student occupations, which were a massively irritating demonstration of the power of academic thinking and the evolution of creative, often argumentative perspectives on social constructs.
A move to Further Education
By the time I moved to UCLan, a large civic university based in Preston, I felt that I had seen every different facet of university life, study, and consequent opportunity. The impact of education on participating minds was manifest. But I had started to have qualms about the debt levels being accumulated by young people, and the downward trajectory in terms of their 'graduate level' career paths. I decided that a move to the world of Further Education would take me close to the ethos of the OU that I had so loved many years before.
The Gap
And herewith comes the Gap. Further Education is the place where lives are changed, positive futures are mapped, and employability becomes a real outcome. It is the underfunded second tier of an education system that should be seen as the national priority as we struggle with skills gaps, new skills requirements, and a declining number forming part of the national workforce. How many times do we hear ministers refer to 'schools and universities', missing out that important and yet 'forgotten education' referred to by Gavin Williamson all those Education Ministers ago; how quickly that was itself forgotten.
Colleges are at the heart of their communities; they are community assets, open to learners of all ages from 14 upwards– there is no limit to those welcomed through our doors. But the funding regime is laborious and unwieldy. It is hard to quantify how much resource is directed to the behind-the-scenes administration that is required to keep us funded and compliant, both within colleges, and within the department; a resource that could be directed to our learners, or indeed, to those who teach them.
We have a funding body that has a Key Performance Indicator (KPI) to recoup as much money as it can from colleges through 'non compliance clawback'. This has been emphasised as an activity since FE has been reclassified as being part of the public sector. How does that work for learner benefit? Reclassification has widened the Gap between FE and HE, has made us less flexible and responsive to opportunities; unable to take on commercial funding and bound by rules around pay, activity that could be 'novel, contentious, or repercussive' and constrained by Local Skills Improvement Plans (LSIPs) and Employer Representative Bodies (ERBs) in terms of justifying the curriculum we offer to our communities.
In a post-Brexit, post-Covid world, there cannot have been a worse time to constrain the very sector that can help train, upskill, and reskill a workforce fit for the future. Surely there could not have been a worse moment to diminish the voice and reach of a sector that is focussed on vocational and professional qualifications, to further stigmatize the very wise choice that many young people can make to decline a university education in favour of an apprenticeship, or work-based skills learning.
Post Covid was the moment when there should have been a resounding parity of esteem given to FE, to stand beside HE, offering something different but equally valid, and of its time. Muddled education policy with a lack of clarity as to what is actually needed to 'level up', or to rebuild the economy, or to make us a nation proud to have skilled workers where talented hands are as valued as talented minds, has widened the Gap. The cost cutting within DfE has resulted in the loss of long standing DfE civil servants with an understanding of what Skills for Jobs was aiming for, and with an appreciation of the intention of the Skills Reform.
We have an infrastructure that has exacerbated the administration, the bureaucracy, the costs, and the loss of autonomy that would free colleges to do good things creatively, responsively, and fast. Our new found inability to raise commercial capital, the imposition of LSIPs to shape our curriculum – have we not always talked to employers about the skills they needed for workforce development – and the raised expectations of our governance structures moves us so far from the Higher Education context that we can barely see across the Gap, let alone reach across the divide.
A national education system
So what might a national education system that serves well the population, industry, families, and learners look like? In my view, outreach that will have social impact will start with a framework for early years that makes the youngest in society embrace education and expect it as a lifelong opportunity. Secondary school should ignite the fires of ambition for all our learners, and should directly relate the things that they 'have to learn' to a range of interesting careers – or jobs – that they should be aspiring to take up. Colleges should be present and alive as a credible, respected outcome for learners as they approach 16; not as a place to retake those painful English and Maths GCSEs, but a place where lives transition from the classroom to the workplace, and many kinds of expectation can be realised.
Schools should not be judged on how many of their pupils move to university, or to Russell Group universities. This metric of 'quality' widens the Gap, and distorts the impact of education that gets a child from a family of generations of worklessness into a mindset to take up an apprenticeship, or other vocational qualification, and then to get a job. Schools, colleges and universities should work together to give the broadest range of options to learners, excellent and wide-ranging careers IAG should be embedded in the curriculum, not bolted on, and we should be a nation in which our young people understand that they are our future – shaping our productivity, our economy and our social structures for local and national good. We should be educating them to be the constructors not of new policy, but of a better society where diverse talents are recognised and valued.
Employers should be incentivised (corporation tax breaks?) to release staff to teach in colleges, either directly or to teach the teachers so that we are completely aligned in terms of the curriculum of the future, and the new skills that are being shaped every day with new technologies, new kinds of energy, construction and transport. Industry should be encouraged or mandated to turn the golden key of education to unlock the opportunities needed to put the UK at the forefront of future thinking about productivity and employment.
The Gap must be closed
I saw a comedian on a quiz show last week being introduced as having studied social sciences. His retort on national TV was 'I did that at college, I was too thick to go to university'. And therein lies the Gap that we must close. Colleges are not for 'thick' people – they are for people who understand that the skills we teach will give them options in employment – maybe even onto national TV earning huge salaries and reaching wide audiences. Next time the quip might be – 'I did that at college, I wasn't daft enough to take on massive debt to find the job that I love'.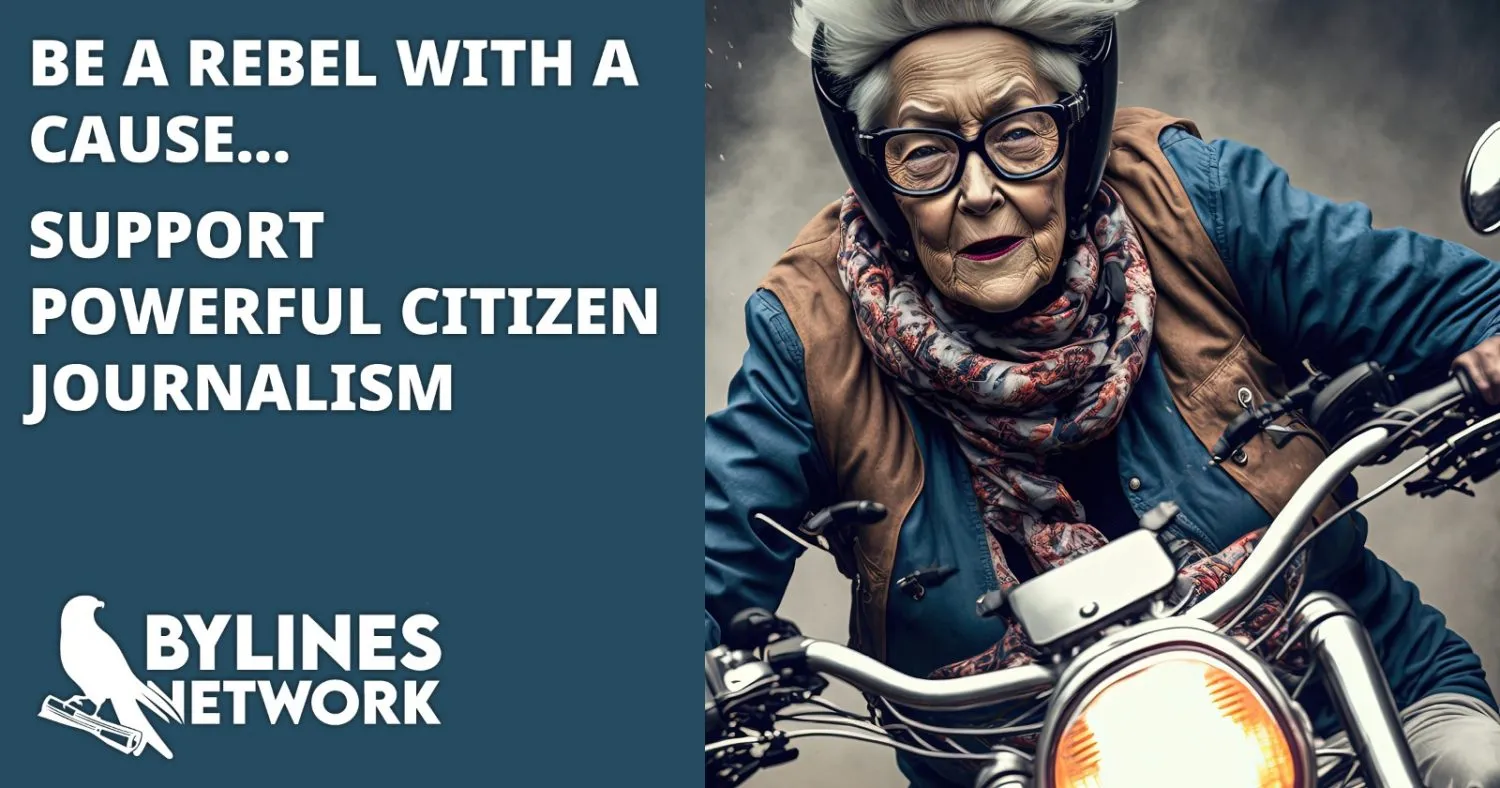 CLICK HERE TO SUPPORT THE BYLINES NETWORK CROWDFUNDER!