With just three days to go before the conclusion of the eight-week consultation on the North East's devolution deal, two developments today could make a significant difference to the way the deal, and the wider local government funding system, work in future.
Levelling Up Secretary Michael Gove and West Midlands Mayor Andy Street announced a new, deeper "trailblazer" devolution deal of the type that North East leaders hope to negotiate for implementation in the region as soon the deal currently being debate for the region comes into force in May 2024. Michael Gove said:
"This deal goes further than we've ever gone before. It will give the mayor unprecedented power to spend on local priorities and more control over transport, skills and housing– the things people truly care about. Today marks a bold new frontier in devolution in this country…"
Also today, the Northern Powerhouse Partnership (NPP), supported by consultants EY, published a report setting out proposed reforms for the funding of local government and mayoral combined authorities. These include reform of business rates, a council tax "super band" for the most expensive properties, a transport and tourism levy passed directly to mayors from employers' national insurance contributions, and a local land value tax.
Trailblazer
The West Midlands trailblazer includes:
a new long-term funding settlement, including the right to retain 100% of business rates for 10 years;
a partnership with Homes England, with a commitment to work towards investing £400mn in the West Midlands by 2026;
further support for regeneration and infrastructure with £100mn of brownfield funding and £60mn of investment in a metro line extension;
levelling up zones, backed by 25-year business rate retention to generate jobs and investment;
greater control over public transport with a new rail partnership with Great British Railways and devolution of payment of the bus service operators grant;
the establishment of a transport 'sandbox' [a virtual, isolated test space for computer code] to put the West Midlands at the forefront of transport innovation, with additional commitments to a new strategic innovation partnership and better access to finance for local businesses;
more oversight and control over adult skills funding and more responsibility over developing and delivering careers advice;
devolution of funding to retrofit buildings, to bring down energy bills for households;
a new partnership with national arts and culture organisations to harness the West Midlands' cultural strengths.
tools to support the roll-out of high-speed broadband across the region and £4mn for devices and data to get more people online.
Alongside these powers, said the Department for Levelling Up, Housing and Communities (DLUHC), a new framework will ensure that decision-makers in areas with devolution deals are accountable to their residents and deliver value for money, with a clear ladder of intervention to respond to underperformance.
Proposals
According to the NPP report, the current system of funding local government is broken and not fit for purpose:
"Our case", it says, "is to put resources and accountability in the hands of those delivering vital public services, giving them the levers to boost economic growth and transform the economy of their local areas.
"It would be easy to propose some simple tweaking of the existing fiscal system. However, achieving the correct balance between control of spending, revenue raising powers and accountability requires a fundamental restructure."
The NPP proposals for discussion in include:
accelerating the passing of control of resources to city regions. The Chancellor's 2023 spring budget, says the report, was very welcome in committing to devolving business rates to Greater Manchester and offering it to all devolved areas following on from the trailblazer process. Reforming this tax is necessary as suggested by the Shadow Chancellor, and increasing its flexibility could develop the approach being taken with investment zones;
a local transport and infrastructure levy for England's city regions and a tourism levy. An existing penny from employers' national insurance would be passed directly to mayors to support transport and culture;
reform of council tax and devolution of stamp duty. At a minimum, says the report, there should be a revaluation of council tax bands, with three new 'super bands' for the most expensive properties, and devolution of stamp duty so that all property tax is local. This, it is claimed, could raise up to £1.9bn in Westminster and Kensington & Chelsea alone to fund a credible formula to deal with variations in the property tax base across England and differing levels of deprivation and demographics;
Land value tax, locally set, says the report, is the preferred option [for reforming council tax]. The local government grant could be eliminated and money returned to the public with a reduction in income tax or increase in benefits received by the most disadvantaged. The Treasury would be permanently removed from funding local government, moving councils and combined authorities outside the political cycles of Westminster and Whitehall interference.
Lord Jim O'Neil, NPP vice-chair, referring to a "trailblazer" deal being negotiated for Greater Manchester by its mayor, Andy Burnham, said:
"The door has…been opened to Andy Burnham's fellow metro mayors to follow and take up the offer made in principle to all their places. However, fiscal devolution needs to be bold…[i]t's time give our metro mayors the tools they need to deliver."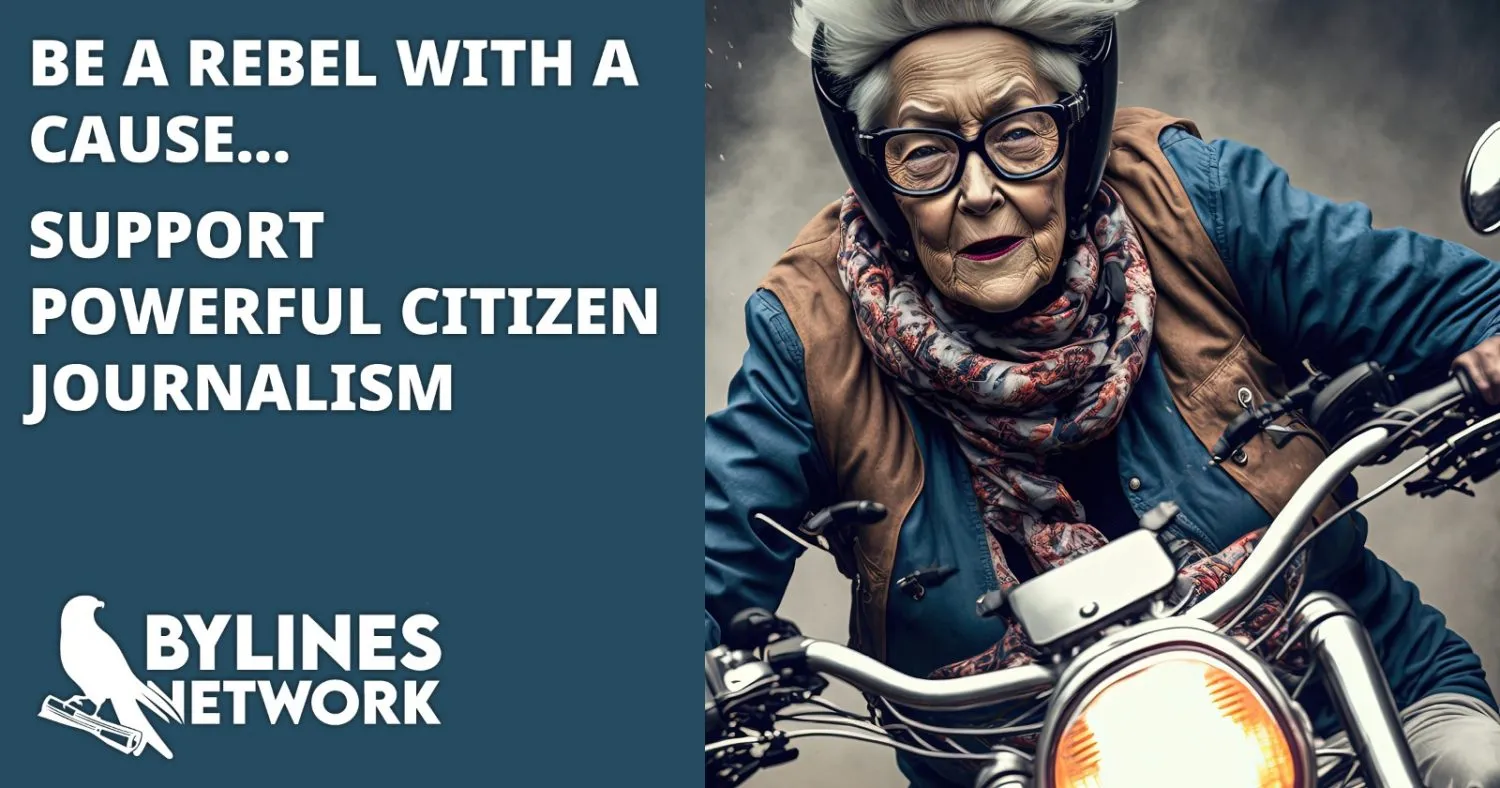 CLICK HERE TO SUPPORT THE BYLINES NETWORK CROWDFUNDER!