Stepping into old age is something that requires a bit of planning and, possibly, a manual.
Lucy Pollock's book (The book about getting older, 2022) may provide the much needed roadmap.
In the past years I have asked myself a few times whether I am old: having retired and having passed the 65 milestone, I think the honest answer is yes.
Concept
The concept of old age has changed over time.
Back in 1841 life expectancy at birth in England and Wales was less than 43 years.
Both life expectancy and healthy life expectancy have increased dramatically in developed countries.
As a consequence, retirement age is also increasing. Thus, some would say that 70 is the new 60.
Challenges
Lucy Pollock's book describes the challenges that we may face in old age.
Multiple health conditions (multimorbidity) often require multiple medications (polypharmacy), which can result in more side effects and drug interactions.
Sometimes the side-effects of some medications create the need for more medications (prescribing cascade).
According to Dr Pollock an important skill, for doctors looking after elderly patients, is the ability to deprescribe. She is right on this, though I would have been more positive about prescribing statins or atrial fibrillation anticoagulants in the elderly, in line with the guidelines by the National Institute for Care Excellence (NICE).
Many of us fear dementia, but the quality of life is also affected by more humdrum problems like repeated falls, osteoporosis leading to fractures, urinary incontinence, loneliness.
Is it possible to avoid our life ending with frailty or disability leading to loss of independence?
Lucy Pollocks uses graphs to explain how, in late life, there are frequently several steep drops in our functional capacity, usually brought about by new illnesses. It may get to a point when we require social care support or a nursing home.
There is a risk that, as we live longer, we may end up spending a longer period with disability.
Counterbalancing strategy
James Fries, a healthy aging pioneer, has proposed a counterbalancing strategy that he called "compression of morbidity".
He argued that public health measures and lifestyle changes may delay the onset of chronic diseases and compress the period between the onset of chronic illnesses or disability and death.
This needs to be the strategy, though it is not clear whether this aim is achievable at population level. The obesity epidemic could compromise this approach.
Exercise, as well as mental stimulations, are good tools to slow down the decline of our physical and mental capacities.
Patient empowerment and shared decision making are important.
We need to learn how to ask questions when we are offered investigations or treatments. The acronym BRAN is a reminder of the questions we may want to ask.
What are the Benefits, the risks and the Alternatives?
What if I do Nothing?
How do we make sure that our treatment is based on our values and preferences even when, as a consequence of dementia or other conditions, we lose the capacity to express our views?
Steps
There are proactive steps we should consider.
We could arrange a Lasting Power of Attorney for Health giving the responsibility to decide to somebody who knows our views. This would apply only if we became mentally incapacitated.
When we are clearly at the end of our life, life-prolonging treatment like artificial nutrition or hydration may just prolong the suffering.
A living will (advance decision) could be a way to remain in control, even if we have lost mental capacity.
The My Decisions website take us through some questions and scenarios that might help us to generate a valid living will.
In the absence of a living will, doctors have to make decisions that may prolong the dying process. According to the General Medical Council doctors should take into account the patient's views, but can do this only if they are known.
There are lots of things to be done as we approach old age, not least getting on with all those things we have always wanted to do, but we have always postponed. We may want to get on with our "bucket list", as in the eponymous film.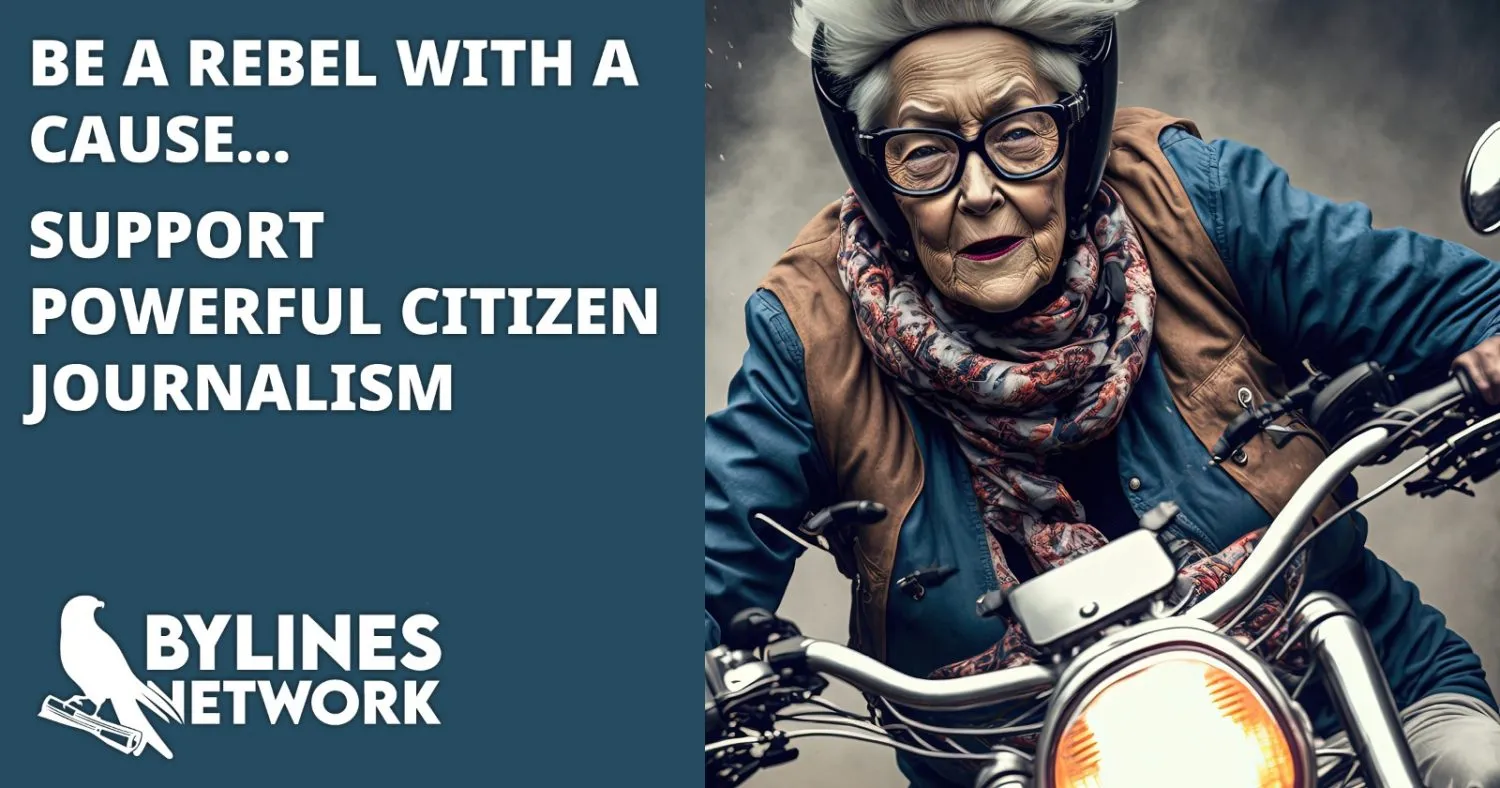 CLICK HERE TO SUPPORT THE BYLINES NETWORK CROWDFUNDER!