Surely it is now time to make MPs sit an entrance exam, aptitude test and a rigorous mental/psychological evaluation before allowing them to take their place in parliament.
Sadly, I am not convinced that a number of them would pass a basic cognitive test.
The job of an MP is first and foremost to represent the needs and priorities of their constituents. This takes many forms within their constituency offices, but when in parliament it means making laws, passing legislation, and trying to take our country in the right direction.
2019 intake
Over the last four years, the 2019 intake has shown time after time that there are a number who are blatantly unfit for office.
A case in point is the MP for Stockton South, Matt Vickers.
I saw him on Politics Live (BBC) recently. I felt quite sad for him, he was so far out of his depth. I couldn't help thinking of David Brent in The Office, someone totally unsuitable to be in a position of power or influence.
I believe we, as a country, need/deserve better than elected officials like him as lawmakers. How can anyone take Britain seriously watching him smirk, giggle, wave his hands about, spout a bit of word salad whilst seemingly not having a clue about anything.
Sometimes you need a friend to tell you to sit down and shut up because you are making a fool of yourself. Sadly, for Vickers he was on live TV and that wasn't going to happen.
We constantly see fellow 2019 intakes, Anderson, Gullis, Benton, Clarke-Smith etc on TV, and I wonder how on earth anyone could believe them qualified to be an MP.
Don't get me wrong, there are plenty of MPs who have been sat on the legendary green benches for many years who, I don't believe, are fit and proper individuals to make the decisions our country needs. It was just that the barrel scraping that occurred in 2019 brought it into focus.
Who on earth could make an argument that Terese Coffey, Andrew Bridgen or Nadine Dorries for example are the type of person the country needs?
The future of Britain is in the hands of people like them. They decide how we move forward in the world.
But who are these people, what are their qualifications, qualities, principles, biases.
Why did they stand for election, and whose interests are they looking out for…ours? Or perhaps their own?
For instance, what was the driver for Rishi Sunak who every day gets closer to being a billionaire to seek election?
I would love to believe it to be a passionate desire to make our lives better. However, I am unsure how many times you can 'inadvertently' improve the wealth of yourself and family before a cynical person comes to an altogether grubbier explanation.
Qualities needed
You may have been surprised that I mentioned a psychological evaluation. However, I truly believe that this might bar a number of MPs from holding office.
Who wants pathological liars or narcissists to possibly take residence in Downing Street?
It would also discover if a person had qualities such as empathy, which I would argue is a pre-requisite to be an MP.
We get Lee Anderson and his ilk showing zero empathy when telling people on the breadline that they aren't budgeting properly, and that did you know that you don't have to shop at Waitrose? That supermarkets do basic brands etc.
We are seeing increasingly divisive politicians coming to the fore, people who seek power by whipping up hatred towards any part of society that they feel is vulnerable to it.
Over the last few years, that list includes migrants, people on benefits, Muslims, the LGBTQ Community, and let's not forget the never-ending 'war on woke' whatever that means.
The last few Conservative London Mayoral campaigns have not been so much 'dog whistle' more 'dog megaphone' ones. The current candidate appears to approve of Enoch Powell, and James Cleverley was unable to criticise her. Greg Hands is out campaigning with her.
Does this mean that today's government is in favour of racism now?
On Teesside, as Julia Mazza has reported, a candidate not allowed to stand for the Labour Party for anti-semitic opinions has been welcomed into the Conservative Party.
I believe we need a much more rigorous selection process, and I do not trust the political parties to run it.
Our country deserves and needs better.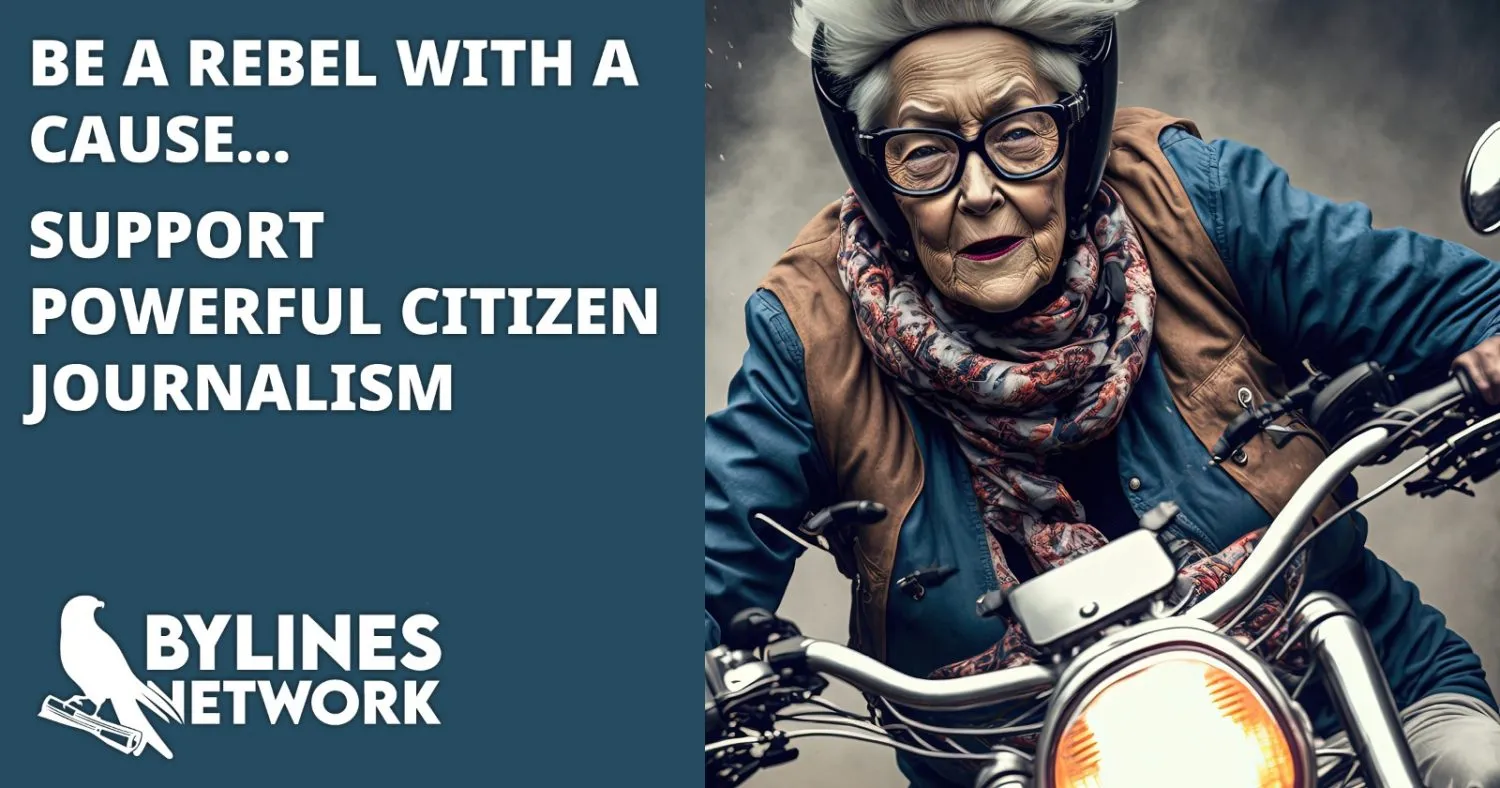 CLICK HERE TO SUPPORT THE BYLINES NETWORK CROWDFUNDER!