The tragic aftermath of Britishvolt's short circuit
Consulting partnership EY-Parthenon, which has been handling the administration of Britishvolt has released details of the process in an 'administrators' statement of proposals.'
The administrator's report details the financial situation faced when the company went into liquidation, and the price of the acquisition to the nominated buyer. EY had previously noted "Our priorities as joint administrators are now to protect the interests of the company's creditors, explore options for a sale of the business and assets, and to support the impacted employees."
The scale of Britishvolt debt is astonishing. More than 200 trade creditors are owed some £150 million in total of which they are likely to recover almost nothing, maybe less than one penny for each pound owed. The list of shareholders runs to some 400 individuals and companies, who have all seen their investment disappear. The bankruptcy is a tragedy for those involved and all that money seems to have been spent with very little to show for it. The new buyer is to pay £8.6 million for Britishvolt and that is likely to be swallowed by administrator's fees, outstanding tax owed to HMRC, and obligations to redundant Employees. Britishvolt acquired the gigafactory site with the inclusion of a covenant (which will be transferred to the new owner) which allows the Northumberland County Council (NCC) to buy-back the site for £4million if eventual the development programme does not meet key trigger events. (The relevant timetable has been revised by NCC but for commercial reasons has not yet been publicised).
Ironically a major creditor is Ernst & Young LLP, the Administrator, who is owed almost £4 million for consulting and advice before the bankruptcy. Plant hire giant Ashstead Group – which trades as Sunbelt – was a major investor and has reported a £35m hit from the collapse in its company accounts. Glencore International of Switzerland is likely to face losses of up to £50 million in loans and shares. The two largest trade creditors are DC Energy GmbH of Germany and Hana Technology CO., LTD. of South Korea who are owed £26 million and £22 million respectively.
The largest shareholder, with 20 million shares, is Orral Nadjari the CEO who was once tipped to be Europe's next Green Billionaire and who resigned in the summer of 2022 when rumours of financial difficulties started to circulate. He acquired his holding shortly after Britishvolt was listed with 100 shares at a nominal value of £1 each. When the Guardian broke the news of the financial problems in 2022 it reported that 'Champagne flowed freely as Orral Nadjari courted bankers and potential business partners in a private box, against a soundtrack of V12 supercar engines, at the Goodwood festival of Speed.' It noted, 'Britishvolt's pricey sponsorship of the "Electric Avenue" battery car showcase at the festival was not the only instance of the fledgling company's extravagant approach, according to insiders.'
With the disclosures in the administrator's Statement, it is now clear how that extravagance was achieved – Britishvolt didn't pay the bill. Among the list of creditors is the Goodwood Road Racing Co Ltd, which is owed £276,000.
As previously reported, it was a puzzle to many that the government's much vaunted UK's 'world leading' electric vehicle industry drive would be almost totally dependent on a start-up company with little or no expertise, finance, or customers, but so it seemed. Experience should probably dictate that some thought be given to the lessons of Britishvolt before risking a repeat of these mistakes. However, the Administrator's report makes clear that the joint administrators decided to proceed with the offer of £8.6 million received from Recharge Production UK Limited, a newly incorporated subsidiary of Scale Facilitation Partners LLC, 'principally based on the value of final offer received, the level of diligence done and an assessment of the ability of the Purchaser to transact quickly thus reducing risk and preserving value.' As part of the agreement, the buyer has also agreed to acquire Britishvolt's shares in the ownership of the Gigaplant site, which is expected to be at an additional cost of around £10 million.
The administrator notes that 'the accepted offer was materially above the next best alternative, deliverable offer received by the joint administrators and as a result, it was in the best interests of the general body of creditors to enter into this transaction.' The sale was completed late on Sunday 26 February 2023.
Recharge Production UK Limited, Britishvolt resurrected
The Buyer, Recharge Production UK Limited, was born on 1st February 2023 with a stated capital of £100 and is now almost two months old. The sole Director is David Collard, the CEO of New York company Scale Facilitation; however, the Administrator notes that the majority of the retained Britishvolt employees have now been transferred under TUPE. In the listing at Companies House, the owner of the Recharge Production UK Limited shares was identified as Recharge Industries llc based at the Corporation Trust Center, Wilmington Delaware USA. (Together with almost 300,000 other companies including Google, Apple, Walmart, American Airlines, J.P. Morgan Chase, and Coca-Cola). The small two storey building is home to more businesses than there are people in Wilmington.
Delaware is known as a Tax Haven within the United States. In his recent book, 'What's the Matter with Delaware?', University of Chicago Adjunct Professor Hal Weitzman looks at how this tiny U.S. state became the incorporation capital of the world—uncovering everything from criminal conspiracies to wealthy tax avoidance to political dark money.
This seems a far cry from Geelong in Australia, famous for its wooden bollard sculptures, carved from the piles of an old pier, where Recharge Industries has offices and intends to build a battery Gigaplant of eventually similar size to that proposed for Cambois. The Recharge Industries Team boasts ex-military members including Major General Robert A. Karmazin, a former US Green Beret, the inclusion of whom the Sunday Times speculates 'may go some way towards explaining the speed at which the winning bid for Britishvolt was assembled', however none of the team have as yet any experience in battery manufacture or battery factory construction.
Like Britishvolt's publicity before, Recharge Industries claims to be 'Industry leaders in two key battery sectors' (Large Scale Stationary Storage and for all forms of electric vehicles) without every having made a battery.
Recharge Industries also claims to have obtained exclusive rights to the technology and battery cell patented chemistry, manufacturing process, and technical product designs of American company C4V. C4V certainly has battery technology and is an equity partner in another proposed battery plant project in Townsville, Queensland together with Australian engineering company Magnis Energy Technologies. They are close to completing a similar plant in the USA and are looking for financial support to increase capacity. The Townsville proposal seems at odds with Recharge Industries claim of exclusive rights to the C4V technology, but Magnis Energy Technologies have perhaps gone cold on the project and 'are instead considering other options for the location of its Australian gigafactory.' After all Australia stopped manufacturing cars in 2017.
Recharging Cambois
The Britishvolt Adminstrator noted that the £4 billion to £6 billion of investment needed to develop the Cambois plant, together with the construction timetable demands of the land purchase agreement with NCC were significant deterrents to potential buyers.
As demonstrated by the Britishvolt failure, the huge up-front financing needed to carry out the development of a battery Gigaplant, together with a guaranteed future customer commitment to support confidence in garnering that investment, will be crucial to success. It is not clear that Recharge Industries has either. It is an American Company operating though Australia to provide a UK development. As a first excursion into the industry by simultaneously financing and developing two huge factories at the opposite ends of the Earth seems a tall order. David Collard, head of all the related Scale Facilitation portfolio companies, took a risk and set out on his own in 2019 when he acquired a struggling Australian micro company and turned it round. Three years later and with intervening experience of providing medical supplies during the pandemic, he stands on the brink of a greater risk from his intended £10 billion journey into battery manufacture across two continents. Let's hope that he, and the investors he hopes to attract, will find it a journey which was worth undertaking. The North East has no other option but forget about the failed promises of Britishvolt and to also sincerely hope that this time, it is.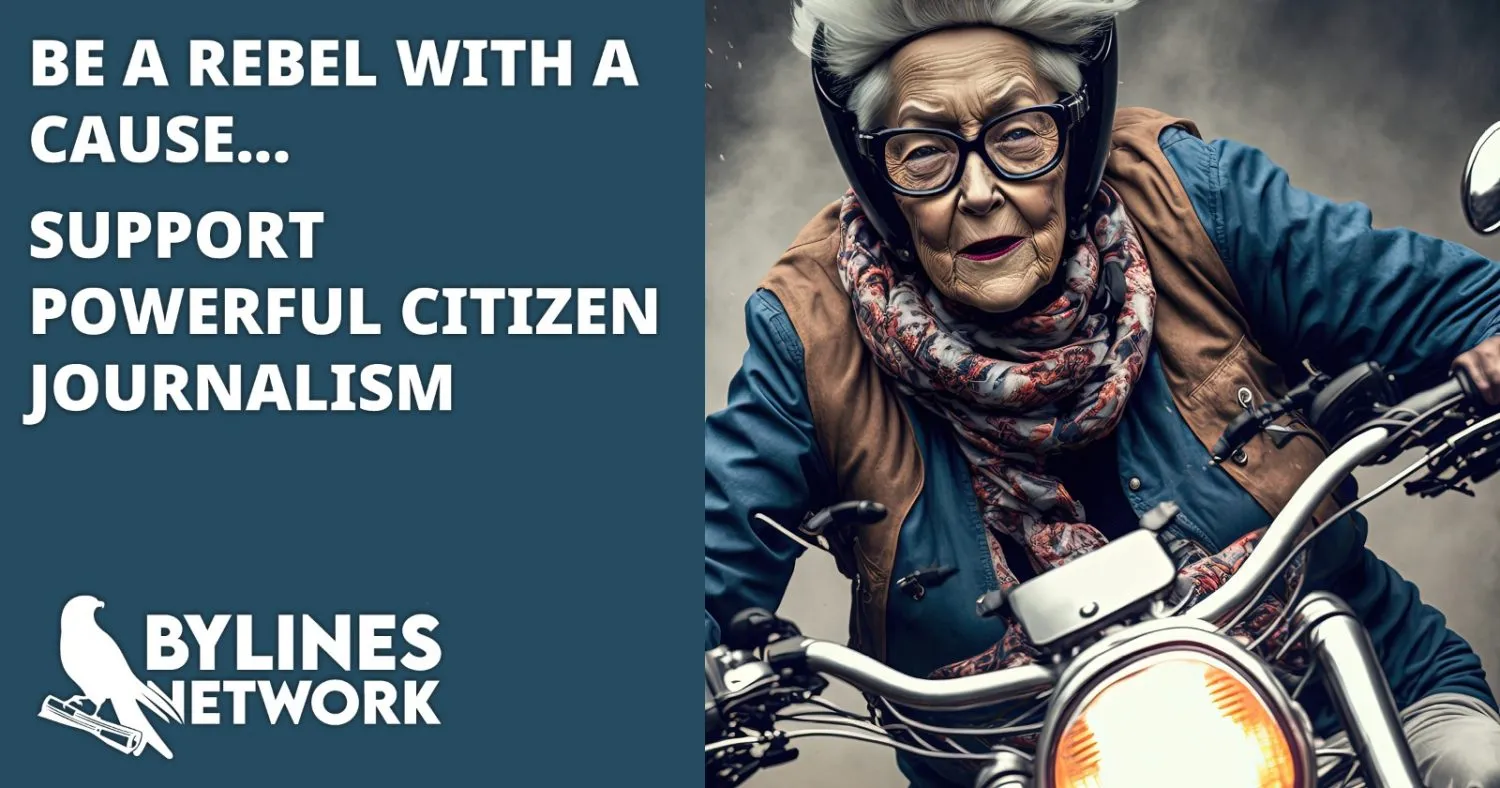 CLICK HERE TO SUPPORT THE BYLINES NETWORK CROWDFUNDER!