It all started at Christmas 2022, when I opened a small, gift-wrapped envelope and found tickets to see Joe Bonamassa in Newcastle on Saturday 13 May.
I was introduced to Joe's music about ten years ago by a close friend of mine and instantly fell in love with his playing. Joe has topped the blues album charts more than any other artist, including blues greats like the late BB King.
This was the first time I had seen Joe Bonamassa and, although I had watched a lot of his live performances on YouTube and the like, I was a little nervous about whether he would match up to my expectations.
I went with a few friends, including the guy who had introduced me to Joe, and we waited with bated breath. Joe opened with Evil Mama from his Redemption album, and it started very slightly underwhelming as the engineer fought with the room acoustics. By the second song, the acoustics were sorted and we were hit by this incredible wall of sound, where each instrument and vocal fitted perfectly to create a really rich tone.
Joe and the band
The band performed songs from Joe's back catalogue and dropped in a couple of covers too. The band, including the backing singers, were unbelievable; all of them superb musicians in their own right – and so tight. Opportunity was given to each of them to show off their individual ability with improvised solos and the like. Particularly impressive was Josh Smith on guitar, and Joe's regular pianist and Hammond organ player, ex Stevie Ray-Vaughan band member, and member of the rock and roll hall of fame, Reese Wynans. Both had the opportunity to play some extended solos.
And Joe… Unreal! With a mix of playing from intimate, slow, clean blues style to killer, lightning-fast fretboard runs, his guitar performance was absolutely flawless. In addition, and often overlooked, his vocal sounded great, never missing a note and something he has greatly improved over the last 20 years or so. To top it off he treated us to a mellotron solo, something I first heard on the Live From the Royal Albert Hall album.
Joe and the band played solidly for over two hours and ended with an encore performance of Mountain Time. I was so captivated, I couldn't believe how fast the time had gone.
Would highly recommend going to see Joe Bonamassa to anyone into blues and blues rock. The guy is a legend.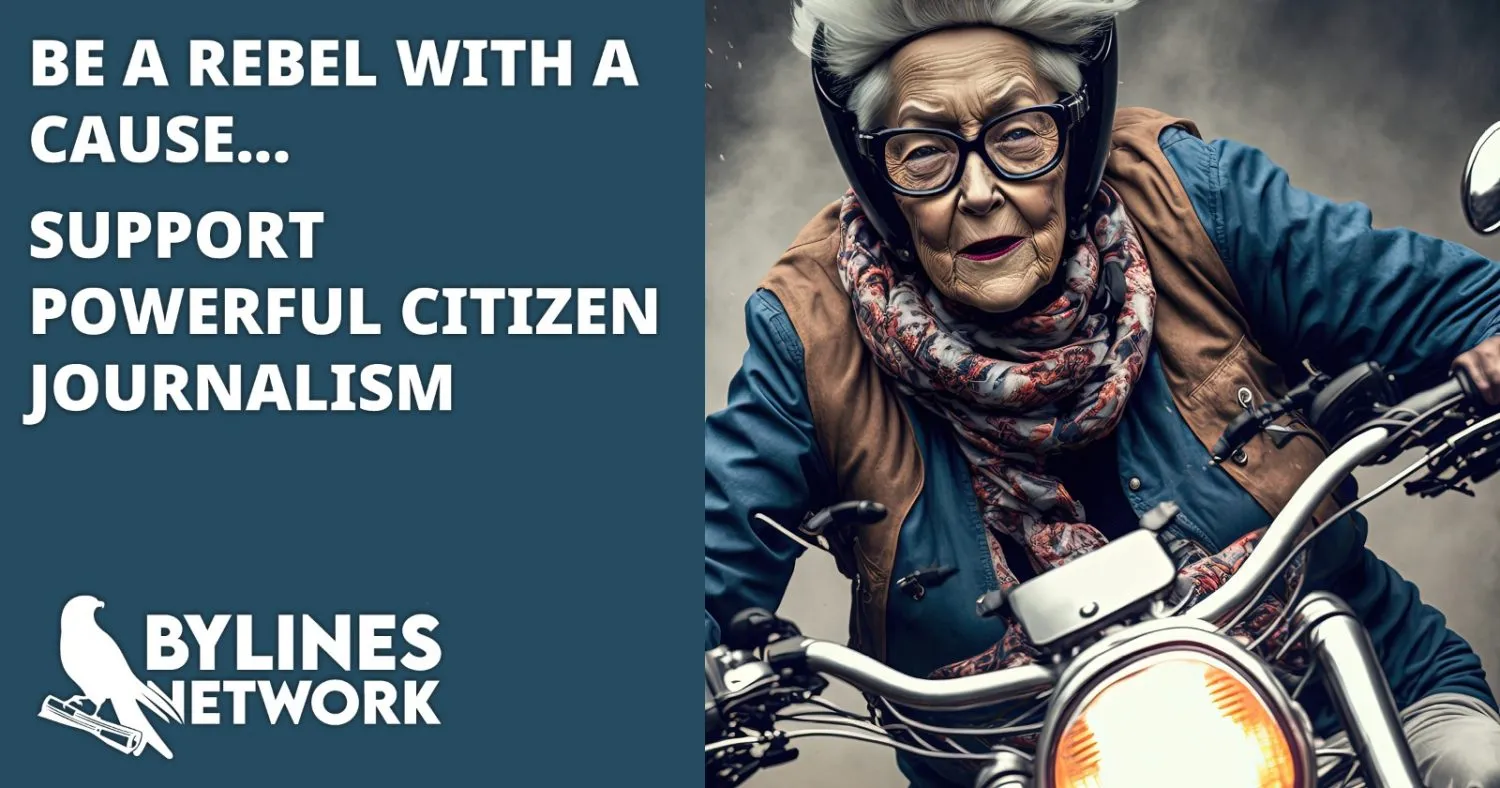 CLICK HERE TO SUPPORT THE BYLINES NETWORK CROWDFUNDER!