It seems that barely a week goes by without asylum seekers and refugees being mentioned in the news, particularly with regards to the small boat crossings across the English Channel. It is very sad to see the issue constantly used as a political football and particularly the emphasis on the numbers game, which acts as a handy way of dehumanising those who come to our shores, fleeing persecution and war. Indeed, it was only last week that I went to see the play The Beekepper of Aleppo at the Theatre Royal in Newcastle and this powerful production brought home to me again that each statistic is actually a human life, with a human story just like all the rest of us. It is perhaps in this context that we should view events during the week of Refugee Week from 19 to 25 June.
Speaking of which, there is much going on in our region and in Sunderland in particular. It is reported that organisers of a wide range of events are hoping that Refugee Week 2023 will be the most successful one yet in Sunderland. The theme this year is "compassion", which organisers think sits well with Sunderland's long-established image as a welcoming city.
Refugee Week
Refugee Week, the world's largest festival celebrating the creativity, resilience, and contributions of refugees, is celebrating its momentous 25th anniversary in the UK from 19 to 25 June 2023.
Those planning the events would also like to point out that, it also marks a year since Sunderland City Council took the momentous step of committing to Sunderland becoming a City of Sanctuary. This year's milestone programme aims to unite the nation by inviting people to put their compassion into action and to make new connections through arts and culture. Through local festivals, compelling exhibitions, moving performances, delightful culinary experiences, hikes and more, these events will inspire audiences and convey the shared human experiences that bind us all together. This seems a very commendable aim and is mots timely as we endure politicians and sections of the media, who still want to divide us.
To help bring people together, there's a packed programme of events for people in Sunderland to enjoy.
The programme in Sunderland
As has become traditional, the week starts with the Walk of Sanctuary around Sunderland, visiting various landmarks, and in the evening Young Asian Voices take on teachers' union NAS/UWT at cricket, with the latter out for revenge after some humiliating defeats in previous years.
On Tuesday 12 five-a-side teams representing a range of voluntary organisations in the refugee sector go head-to-head in a football tournament at the Beacon of Light.
Sharing food always plays an important role: on Wednesday FODI and on Thursday Fightback are staging Refugee Week lunches. Also on Wednesday local people will have the opportunity to hear refugee stories at the Breakfast with a refugee event at Back on the Map in Villette Road.
On Thursday the University of Sunderland is hosting ReportOUT's #safertobeme full-day symposium, with a showing of the film "Flee" in the evening. On Friday the university takes centre stage again, with another film showing in the Murray Library in Chester Road.
Backhouse Park sees the return on Saturday afternoon of ICOS' ever popular celebration featuring this year a collective art piece on the theme of compassion, international dance, children activities and lots more. Nearby at the Bangladeshi Centre in Tatham Street a partnership of organisations is staging a celebration with a fashion show, dancing, drumming…. and of course food. That's from 5-8 pm, so just enough time to draw breath after the afternoon with ICOS.
Sunday's Refugee Week lunch at the Minster Green 12-2 pm, featuring sports activities for kids and of course a bouncy castle of sanctuary, brings the curtain down on a packed week.
I think we can all agree that this is a well thought out programme of events, which can indeed bring people together with a variety of activities to suit all tastes.
FODI (Friends of the Drop in) chair Steve Newman says:
"Refugee Week is such an important part of the calendar. It's great to see so many voluntary organisations and charities working together with the common aim of showing compassion for people who have faced and continue to face hardship beyond the experience of most people".
Daniel Krzyszczak, Engagement Operations Manager at ICOS says:
"At ICOS (International Community Organisation of Sunderland), our motto is Advocating for Rights, Creating Opportunities. We believe that everyone should have equal opportunities, and seek to create a supportive environment for all, including all people seeking sanctuary. We are taking part in Refugee Week to get people from all cultures together, and to let refugees know that they are truly welcome in Sunderland."
Human rights
As we know there is a lot of misunderstanding about the issue of human rights at the moment, caused by the insistence of sections of the media and numerous politicians to use the issue to divide us and to promote a false narrative that somehow some groups of people are being given extra rights when they are not or that some groups are getting human rights they do not deserve. Refugee Week, coming as it does almost exactly halfway in the year between each Human Rights Day on 10 December, acts as timely reminder to us that human rights are universal, belong to all of us and are an issue that should and indeed must bring us together.
We must build a true human rights movement, which is truly inclusive. We must work to ensure that there is a better understanding of what human rights are, that they are the foundation of a civilised society and that our own rights had to be won… and can consequently be lost again. We must build a movement that works for the rights of all and for a society that recognises the human dignity of all. That means those who are waiting for operations at the NHS and children who have special education needs must have their rights guaranteed. It means that we all have the right to decent housing and safe water. And it means that all those who come to our shores fleeing persecution or war also have the right to be treated with the dignity they deserve as fellow humans.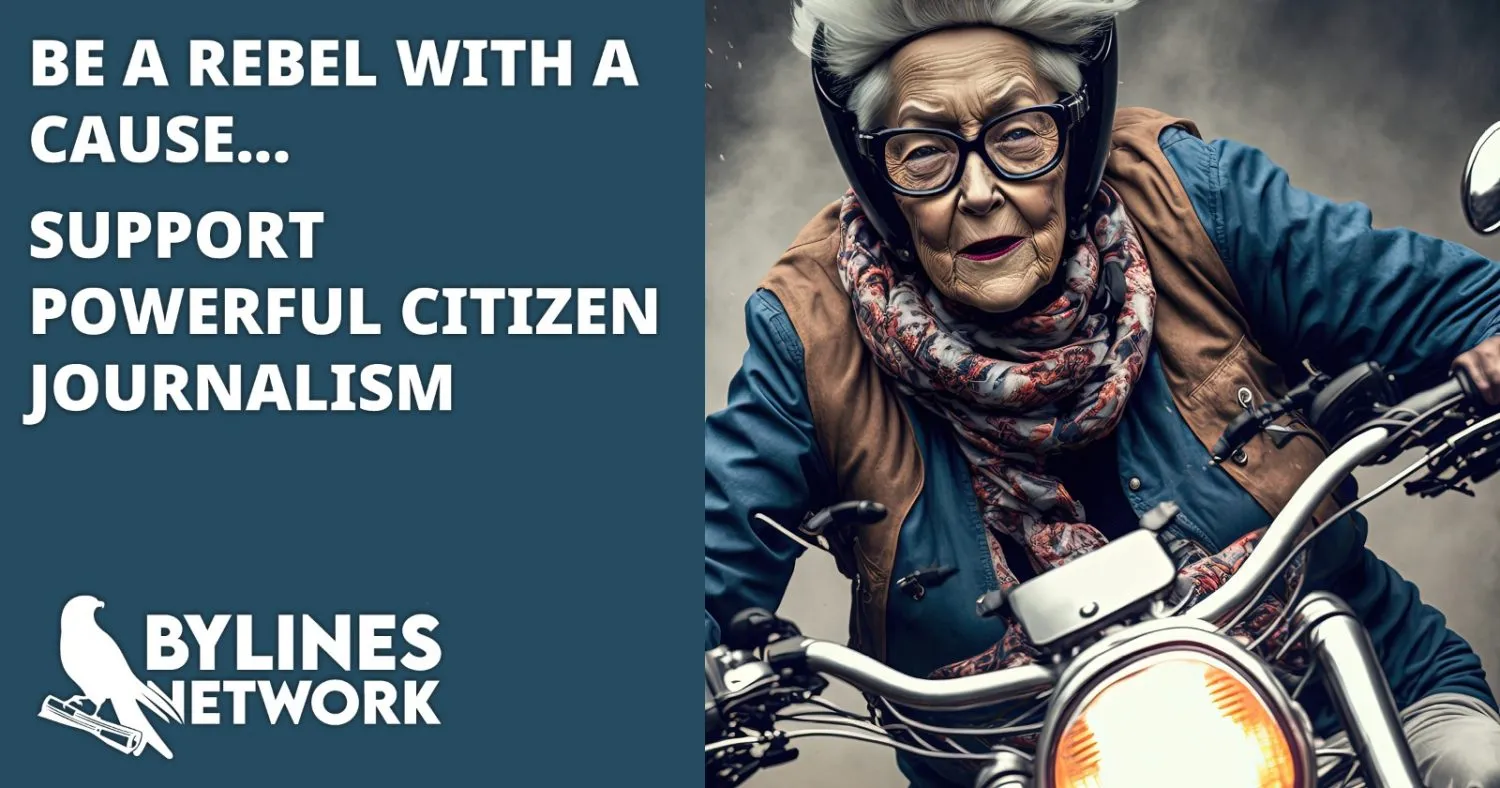 CLICK HERE TO SUPPORT THE BYLINES NETWORK CROWDFUNDER!