July 11 marks the 28th anniversary of the genocide at Srebrenica, when 8,372 men and boys were murdered in cold blood by Serb forces, during the terrible ongoing war in Bosnia.
This appalling, tragic event is being remembered In the Northeast this year at the Minster in Sunderland at 6 p.m. on the day of the anniversary.
So, why is it important to remember what happened at Srebrenica and what should it mean for us here in the Northeast?
Importance
Firstly, it is important to remember what happened at Srebrenica for its own sake.
The genocide that took place there, that hot July day in 1995, was the first genocide on European soil, since the Holocaust, which had seen the cold-blooded murder by the Nazis, of 6 million Jews, up to a million Roma and members of many other groups, such as homosexuals and political opponents.
After the Holocaust, people said 'never again', yet here we were just fifty years later, witnessing another genocide in Europe.
That is in itself, a very good reason to remember what happened at Srebrenica and the various other massacres in Bosnia during the war between 1992 and 1995.
Let us also not forget the appearance of concentration camps again on the European continent at places such as Omarska.
However, I think there are also other good reasons to remember what happened in Bosnia thirty years ago and they relate to matters much closer to home.
What happened in Bosnia was a warning from history and just over twenty years after the events at Srebrenica, we had our own warning from history.
EU Referendum
The EU Referendum Campaign, saw a small majority of voters voting for the UK to leave the European Union was a very contentious campaign, which is still being argued about today.
What is not disputed, however, was that there was a spike in hate crimes across the country at the time, including in the Northeast.
Indeed, it was reported by the BBC in early 2017, that most police forces in England and Wales had seen record levels of hate crimes in the first full three months following the EU referendum, according to a new analysis at the time.
It was noted that, "more than 14,000 hate crimes were recorded between July and September."
It was so bad that, "in 10 forces the number of suspected hate crimes increased by more than 50%, compared to the previous three months."
Now let us be clear; people voted Leave for several reasons related to several issues so we must be careful here, but what is indisputable is that there was a spike in hate crimes around the time of the referendum, which it can be argued seemed to be linked to some of the rhetoric used in the campaign.
How it starts
I well remember one story that was featured in The Chronicle a few days after the referendum, about a Polish woman who lived in Consett and who ran the Polish Beer Company.
It was said that she was popular with her neighbours – until the referendum.
The day after the vote to leave the EU, it was noted that she had been shunned and ignored by her neighbours in a way that was totally uncharacteristic.
Their behaviour could only have been caused by the referendum.
Now, this may seem a small matter, but let us be clear here.
That is also exactly how it started in Bosnia.
That was no land of ancient hatreds ready to boil up at any moment and burst like a malevolent volcano as has been suggested by some.
On the contrary, this was a land shared by Catholic Croats, Orthodox Serbs, and Bosnian Muslims, many of whom went to their neighbours' houses to celebrate their special days, be it the different Christmas Days or Eid.
Yet, with the stirring of emotions prompted by right-wing populists, Bosnia descended into a terrible civil war and genocide.
Spike in hate crimes
As the spike in hate crimes after the referendum shows us, we must also be on our guard for similar emotions being stirred by right-wing populists.
While you may say that it couldn't happen here, I would gently remind you that they once said the same of Germany, a highly civilised nation and the homeland of Beethoven and Goethe.
As we have seen only too clearly in recent years in this country, right-wing populists have nothing to offer us, other than lies and fantasies. They have no answers to the problems in the NHS, which will only be solved through better investment and a more progressive taxation system.
Similarly, they have no answers to the crisis in education which has seen the system fragmented to the point that there is now no real education system and instead there is chaos and more and more young people being treated like square pegs in round holes and being let down as the curriculum gets ever narrower while a third of teachers quit the profession within five years of joining it.
Right-wing populists
We have seen clearly in this country that right-wing populists have no answers to the problems we have in public transport and nor do they seem to care, even though real patriotism is surely about helping people and making the country better for the people of Britain.
Yet the train services in the North continue to worsen and again right-wing populists have been found out.
The same could be said about the state of our water.
No soaring rhetoric about national pride, while at the same time dividing people and setting one against another, is any use when it comes to dealing with leaks from water pipes and sewage on our beaches.
Again, right-wing populism doesn't solve the real problems, real people have in real life.
Perhaps most seriously, as the mercury relentlessly rises, we have seen in this country that right-wing populists have nothing to offer when it comes to dealing with the biggest crisis of all, the Climate Crisis.
Indeed, the last thing we need now, as sea levels rise and forest fires begin to rage over ever wider areas, is for people to be divided.
It should be a great fear of all of us that the Climate Crisis will cause greater tensions as people are forced to move from areas no longer habitable and right-wing populists try and take advantage of these tensions.
If human civilisation is to survive and get through the Climate Crisis, then people all over the world will need to come together as one humanity and work through the problems we all have.
Things people can do
So, what should people of good will in the Northeast be doing?
I think there are several things we can be doing, which can help us to defeat those who would seek to divide us.
One of the important things is for us to turn to the past and rediscover how strong cohesive communities were built in the Northeast during the 18th and 19th centuries as the coalfield expanded and the Industrial Revolution swept people along to a future many found hard to comprehend.
What they did understand, in the mining villages on the coalfield and in the shipyards along the great rivers of Tyne, Wear and Tees, was the importance of working together to overcome the hard times, the danger of the work and too often the callous indifference of those who owned the mines and the shipyards.
That wasn't always as easy as it might seem.
Many of those who built our great industries had come from Ireland or Scotland, Cornwall, or other parts of Northern England to work here.
There were tensions sometimes.
But there was also a common purpose, the work and the unions, the cooperative store, and the local chapel, which could bring people together, despite their different backgrounds.
Work together
Today, we lack many of the institutions, which bound people together in the past.
So, I suggest that if we are to defeat those who would divide us, we need to think carefully about those common enterprises, which can bring us together.
There are many; a rebuilt National Health Service, a rebuilt education system, a more cooperative society and of course the other great issue which affects us all and should bring us together, looking after the environment.
We already saw this in the Covid-19 pandemic, when people came together in communities throughout the Northeast to help each other, make sure that people were safe, and people were fed.
This should be our way forward, practical compassion shown by people working together to ensure the human dignity of all of us.
Learn lessons
As part of all this, those of us working to remember what happened at Srebrenica and other players in Bosnia are doing several things to help remember what happened at Srebrenica and to learn the lessons from what happened in Bosnia.
We are working to get the Bosnian Genocide Educational Trust into schools in the region to help young people learn about what happened and think about what they should do as they grow older, to keep their communities together and safe.
We are working to reflect on what happened in Bosnia in relation to our own history in the Northeast of opposing racism and standing up for human rights.
We are also remembering the great work done by Workers Aid for Bosnia and the links formed back in the 1980's when Bosnian miners put some of their pay aside each week to support miners on strike in this country in the 1984/5 strike.
We are hoping to rebuild trade union links between our region and Bosnia.
We are using the wonderful example of the Bosnian community in the Northeast to work with our cities and schools of sanctuary in the region to remind people of the great assets refugees can be, especially when they are welcomed as warmly as the Bosnians were in the Northeast back in the 1990's.
Let us all recommit to building bridges in our communities, to helping people to find common purposes and resist those who wish to divide us.
That would seem to me to be the best way to honour the memory of those massacred at Srebrenica.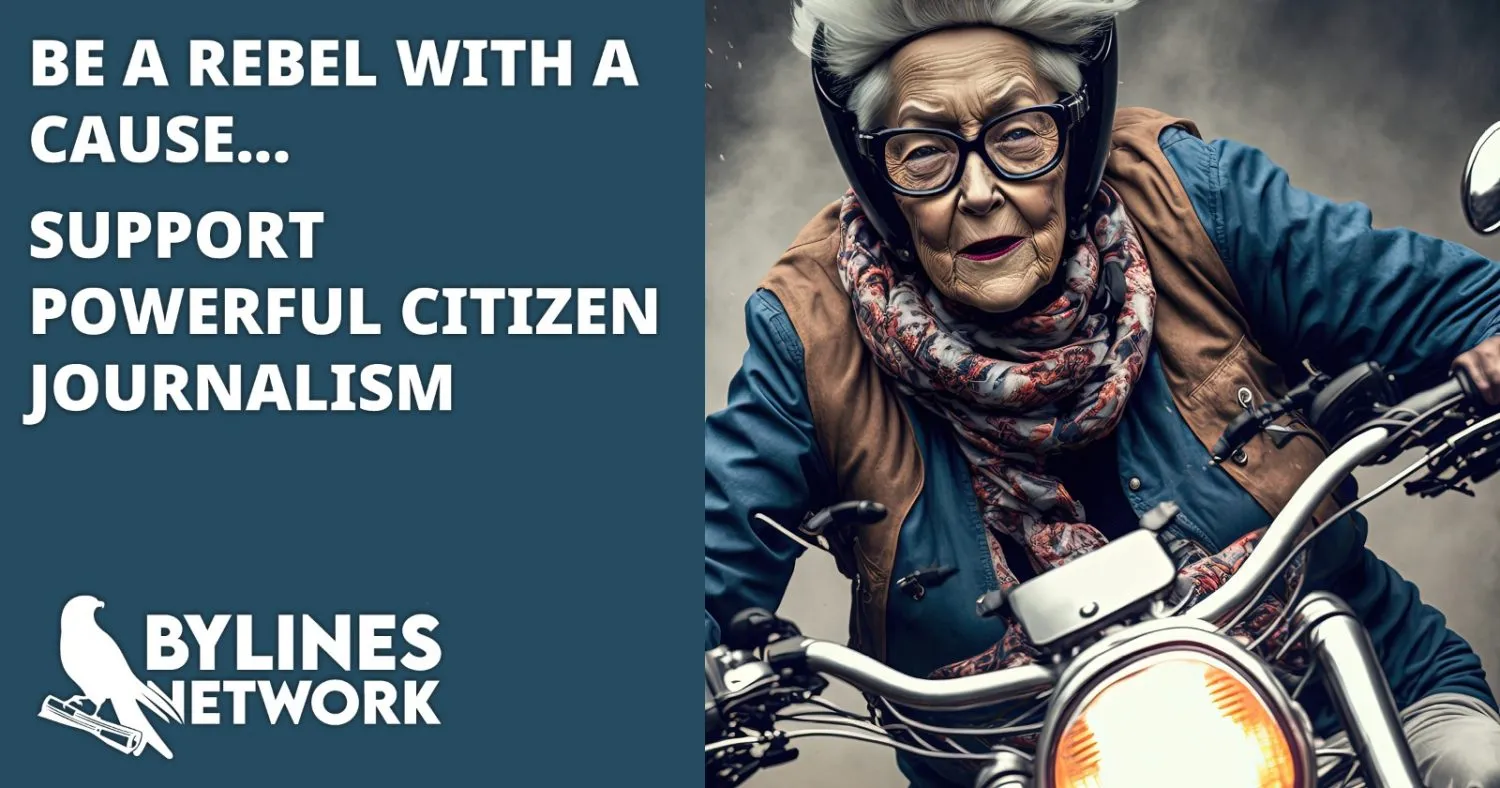 CLICK HERE TO SUPPORT THE BYLINES NETWORK CROWDFUNDER!