Last week, I was proud to be elected as Chair of the European Movement amidst the most important time for our country's future relations with the continent. For the millions of activists who marched, canvassed and sacrificed their time to stop Brexit, the importance of this moment, as Brexit has already occurred, can be easy to overlook in their understandable despair. But it is now that we need to act. And it is now that we have the chance to change the course of events for the better.

My platform as Chair will be 'Step by Step Towards Rejoin'. Nothing less than rejoining the European Union is either acceptable or practical as our ultimate goal. For Britain's security, prosperity and influence as a nation we must be full participants in the world's largest free-trade bloc that lies on our doorstep. But accomplishing this politically in the current climate must be achieved in stages. That is not to be tentative – as anti-Brexit parties and politicians have been over the last year – but to bring as many people as possible with us on this journey.

When Winston Churchill spoke on the founding of our organisation in 1947, he said: "To create this body of public interest and public support is one of the main tasks of the European Movement… It must now build up a vast body of popular support…" That is our renewed task going forward.

Young people will be the most vital constituency in our grassroots. We must have ceaseless action and relentless activism. Currently, there is no other vehicle for this to be achieved as Pro-Europeanism has plunged lower down the agenda for groups which could and should be paving the way for Rejoin. The first steps will be to secure Britain's place back in Erasmus, a vital programme which a quarter of a million Britons have benefited from. It has been a needless casualty of the Johnson government's ideological pettiness. We must also seek to liberalise the visa restrictions which have destroyed the livelihoods of musicians and artists unable to tour across Europe without added bureaucracy and fatal expense. These are the short-term battles and imminent victories which will return us to the heart of Europe.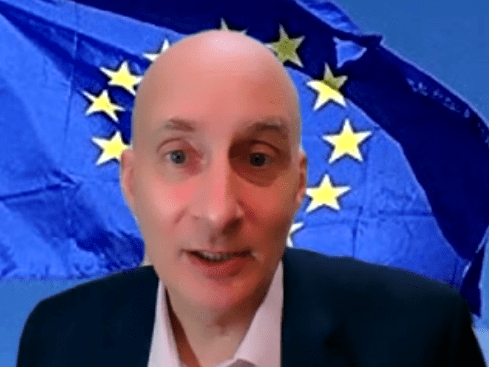 The long-term impact of Brexit, particularly on the North East, will be catastrophic. There was always a tendency for the Brexiteers to characterise the regions as single blocs of opinion, but in Durham and Sunderland there are people next door to the most hardline Brexiters who believe passionately in Europe. It's these activists who must be mobilised front and centre. Their shared experience exposes the fundamental lies on which people were persuaded to leave the EU.
Our arguments in recent years will gradually and visibly be vindicated. But we must not simply be spectators to this decline, we need to be emphasising the closest possible relationship with Europe as the solution. It cured us once before when we were the sick man of Europe and it remains the only antidote.