The No To Hassockfield campaign condemns Suella Braverman's recent remarks, made during a speech to a right-wing American think-thank, suggesting that gender and sexual identity should not be considered as legitimate grounds for claiming asylum. In doing so the Home Secretary undermines the UN Refugee Convention and shames Britain. The UK is a party to the 1951 Convention and indeed needs to live up to its historic and legal responsibility to protect those seeking asylum rather than ramping up the xenophobic, anti-migrant rhetoric and scapegoating those fleeing conflict, violence, and torture.
Braverman suggested in her speech that the Convention is outdated and too broad in its interpretation and application and that people seeking safety due to the threat of persecution because of their gender and/or sexual identity should be excluded from the internationally accepted definition of refugee and asylum seeker. Such a move is incompatible with international law and would place millions of people in danger.
The LGBTQ+ community is particularly alarmed at Braverman's remarks with African Rainbow publicly condemning what they describe as 'dangerous rhetoric' which dehumanises LGBTQ+ refugees. Meanwhile veteran gay rights charity, Stonewall said,
"The implication that LGBTQ+ and women asylum seekers are using their identities to falsely claim asylum en masse is unhelpful and unsound when viewed alongside statistics which clearly show that the majority of claims are valid and made by those who are at serious risk of violence."
Alphonsine Kabagabo, director at Women for Refugee Women, said, "Braverman's attempt to minimise the persecution suffered by women and LGBTQ+ people could have life or death consequences."
Braverman's words come in the same week as a 24 year old Eritrean woman was found dead on a beach in Calais, presumed drowned during an attempt to reach the UK. We mourn her death in the same way that we mourn the deaths of all those making desperate journeys to escape violence, persecution, and unsustainable lives. We already know that more than 50% of people on the move across the world are women and children. We also know that many are subject to violence at every stage of their journey and that non-binary people are at increased risk due to their sexual identity. Some of these women will end up incarcerated at the Derwentside Immigration Removal Centre (formerly known as Hassockfield Secure Training Centre) with the threat of deportation hanging over them, their mental health and well-being seriously compromised.
No to Hassockfield campaign
The No To Hassockfield campaign will continue to work closely with organisations such as Women For Refugee Women and African Rainbow to ensure that the voices of women with lived experience of the asylum process are heard and that the public learns the truth about the UK's cruel and costly detention policy. The campaign is committed to its core aim of closing down the Derwentside IRC, the UK's sole women-only detention centre, and will continue to remind elected representatives of their legal and moral obligations. As Women for Refugee Women state in response to Braverman's speech,
"Suella Braverman seeks to whip up hatred, division and fear. But we are better than this. We know that most people choose compassion and kindness. That we offer our hand to those in need of protection and welcome them into our communities. In the face of racism and hostility, we will continue to stand in solidarity with refugee and asylum-seeking women…"
No To Hassockfield co-organise regular demonstrations at the Derwentside IRC and support various solidarity actions in collaboration with a wide range of civil society organisations. The campaign welcomes people of all ages, genders, race, ethnicities and faiths, and can provide limited support for travel to/from the site on the third Saturday of every month. For further information check out the campaign website.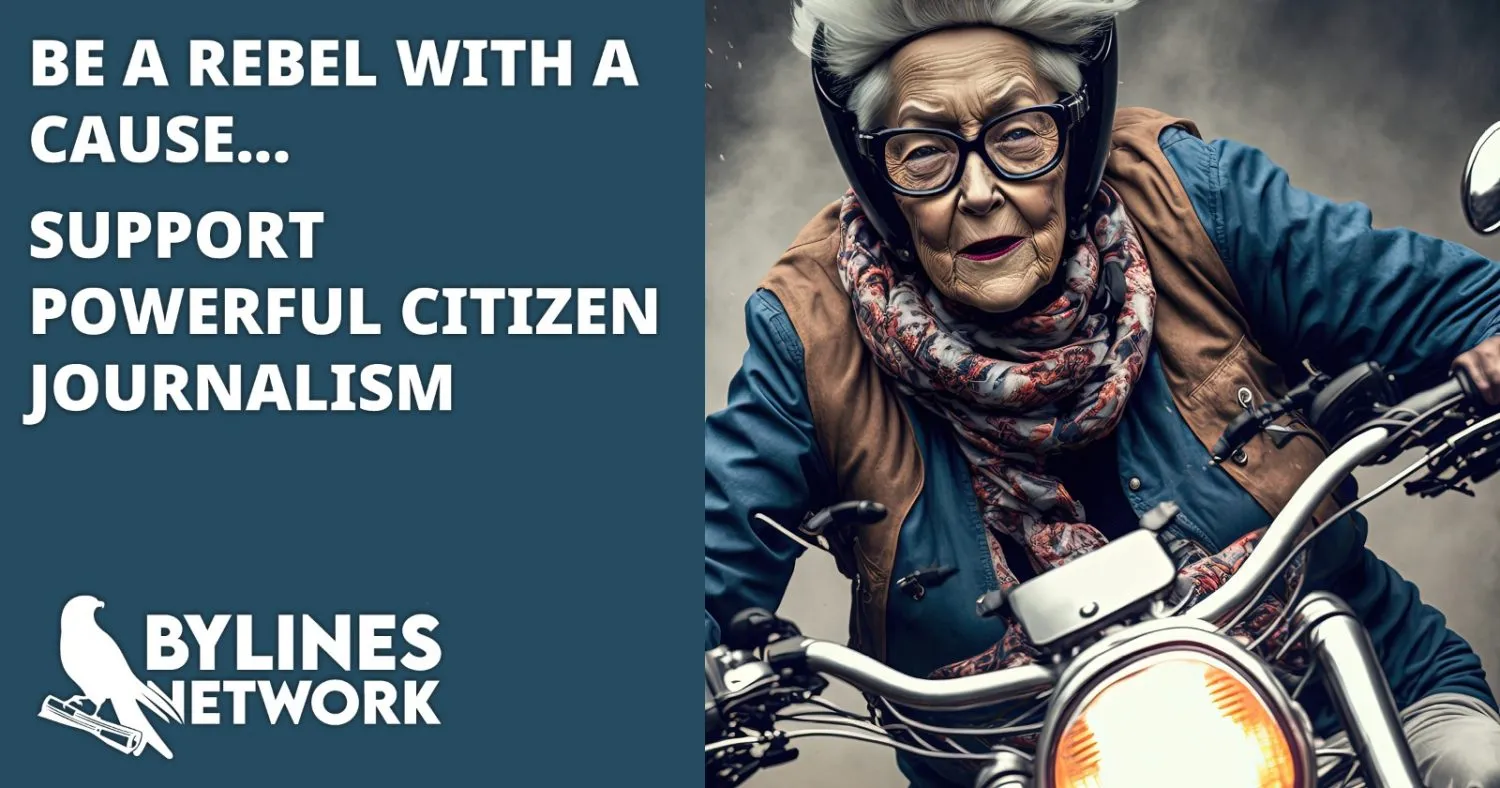 CLICK HERE TO SUPPORT THE BYLINES NETWORK CROWDFUNDER!