Fifty years ago, in Education For A Change, writers Colin and Mog Ball asked "What is community?" A simplistic understanding of community is an organisation such as a school or hospital, a district maybe or a religious community, defining on a singular commonality, be it location or activity.
The Balls say that a vibrant community is one of a multiplicity of interactions on different levels between different groups, connected through a common location or institution. They add that vibrancy is created through service in interactions, give and take, balancing care and concern with access to local knowledge.
FE colleges are often overlooked
Further Education colleges are essential, but overlooked, in our education system, providing academic and technical education, basic skills, ESOL, and lifelong learning. With diminished budgets and 22% cuts to funding of adult courses over the last decade combined with financial barriers created by loans to pay for courses, adult participation has dropped and those most affected are from disadvantaged and marginalised groups. Therefore it is no longer enough for colleges to sit and wait for potential students to rock up to enrolment events and sign up for the courses that remain funded, but it is advantageous to reach out, step beyond the campus bounds and meet people where they are.
Suffrage Sisters Alliance
Suffrage Sisters Alliance is a network of more than 200 women drawn from across Newcastle's mosques, from different backgrounds, cultures, traditions, and of different socioeconomic status, education levels, and experience. After meeting with them to discuss education and how they might become involved with education, trade unions and campaign groups, I realised there was a gap in their access to information. I, therefore, organised an event with the local People's Assembly group, bringing in the Trade Union Education Centre based in Newcastle College, and women involved in leadership roles in trade unions.
The event, set in the context of what the TUC in 2020 called the North East Jobs Crisis, provided information and tools on access to adult education, employability skills, and workplace protections. Importantly, the event also highlighted what trade unions can do for women as safe organisations founded on anti-discrimination principles. They provide training and learning opportunities, allow for voices to be heard, and enable access to organisation leaders. Unions facilitate women taking on roles and positions which they might not have access to in their workplaces.
Sparking interest, the Suffrage Sisters organised further training with the Trade Union Education Centre, some women signed up for IT courses at Newcastle College and others participated in a number of Newcastle Council-led community education courses. The Sisters have also continued to run their events, bringing in other organisations such as Safer Cities, Police & Crime Commissioner, the local MP, councillors, and Citizens Advice.
Empowering
Feminist writer Bell Hooks spoke of the importance of empowering, building confidence and togetherness through education and learning in order to navigate the system and make challenge where it was needed. Thus for this community of women, increased knowledge growth in confidence will develop the skills they need to strengthen their own campaigns to challenge the misogyny and racism they experience. Learning is a multiplier and they will grow.
Education is compassion and to deliver education is a kindness. The philosopher Arthur Schopenhauer said that to give in care, to be compassionate as we might say today, is to be fully human. So to be fully connected and involved in the community then, is to be fully human; enabling us to reach our own and meet others' potential.
It's a two-way process
Newcastle College and its parent group NCG, have gained from the delivery of workshops with the Suffrage Sisters, from students signing up to college courses. They have learned too, about reaching beyond campus, not just delivering off campus. The Trade Union Education Centre is now in contact with the men's group from the Bangladeshi Community Centre. Our college Chief Executive arranged a partnership with a GP surgery close to the main campus, in a ward with the lowest health outcomes in the city, to arrange learning opportunities that will target deprived groups, marginalised by poverty and health needs.
These are small, local steps but they are vibrant, interactive connections with local knowledge at work in the community, just as Colin and Mog Ball incentivised.
These are steps towards building what the Buddhist teacher, Thich Nhat Hanh, calls 'communities of resistance' through our colleges. By gaining awareness of who we are, by learning how to navigate choices and decision-making, we enable healing and transformation of ourselves, of others, and of the community.
This article was first published in Education Politics.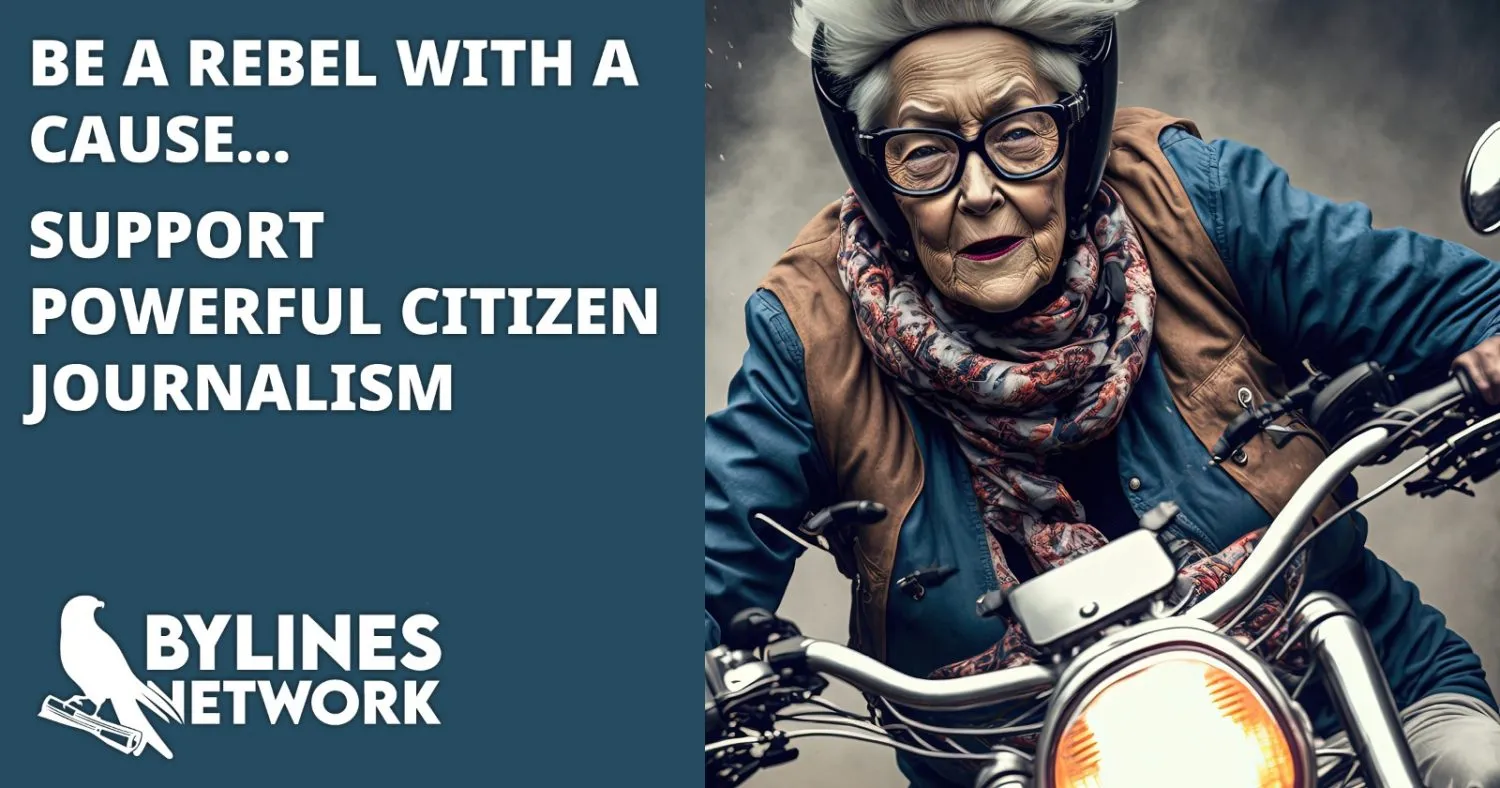 CLICK HERE TO SUPPORT THE BYLINES NETWORK CROWDFUNDER!