It's all kicking off over Teesworks.
More questions are being asked about the role of a small coterie of businessmen in the regeneration project and the secrecy surrounding land and money deals.
Teesworks on the Tees near Redcar is the name of the 2,600 acre steelworks land formerly owned by Thai conglomerate SSI and taken into public hands with completion of a Compulsory Purchase Order in 2020. The plant went bust in 2015. The closure caused the loss of 5,000 jobs at the site and in the local economy.
Teesworks Ltd
A joint venture called Teesworks Ltd was set up to prepare the contaminated land for the largest brownfield industrial regeneration in the UK. It was originally a 50:50 partnership set up in July 2020 between private interests led by local developers Chris Musgrave and Martin Corney, and South Tees Development Corporation (STDC), a public body set up by Tees Valley Combined Authority (TVCA), the regional authority. The businessmen paid £0 for the 50% company ownership.
The private share of the joint venture jumped in November 2021 to 90%, in a deal quietly struck behind closed doors between the moguls and Tory Tees Valley Mayor Ben Houchen, who is the STDC Chair. The private interests paid £0 for the extra 40 shares.
The clean-up of the polluted site to make it fit for purpose isn't cheap. Government money to the tune of over £246mn has already been spent on demolition and remediation. The government UK Infrastructure Bank has loaned £107mn to be repaid with taxpayers' money via TVCA.
Although the businessmen are being encouraged to finance further remediation from their own pockets, it appears that they are under no formal obligation to do so.
They are entitled to half the proceeds of scrap from the site. It is believed they have already received dividends raised from scrap sales to the tune of an estimated £50mn (Private Eye)
Public concern
Public concern was ignited in September 2021, when piles of dead and dying sealife – especially crustaceans – washed up on beaches near the project. Residents and scientists suspect that remediation on the site plus dredging were to blame. Several waves of the marine die-off have appeared along the coast since, and local fishermen have been badly hit by the collapse of their catch.
Private Eye has followed the case closely but their reports have been rejected by Houchen with scorn. His press office refuses the political magazine's information requests.
Houchen has claimed that all transactions are audited, but a look at Companies House filings shows that Teesworks Ltd lodges only the unaudited financial statements as legally required, and not audited accounts.
Teesworks Ltd and its secrecy have been raised in parliament by local Labour MPs Andy McDonald and Alex Cunningham, but they have met with accusations of a Labour plot to undermine the project, which Houchen claims will bring 20,000 jobs to the area.
Concern spread to BP and Equinor who are creating a carbon capture project at the site. They suddenly required legal warranties that there was no corruption at Teesworks Ltd.
Selling off land and what happened next
According to Private Eye, a Land Registry filing shows that newly-remediated land worth £100mn was sold to the businessmen for £110 and 35p.
Following the land purchase a lease-back arrangement was established and Teesworks sold on the lease income, earning £75mn from the deal.
In an attempt to counter allegations of misconduct and cronyism Houchen gave an interview to the Yorkshire Post which was published on 12 May.
Houchen showed the Yorkshire Post a document that appeared to prove the land was sold to the businessmen for £15mn and not £110. Houchen has refused to release the document beyond a small circle of compliant hacks, a decision that raised even more suspicions.
The bombshell came on 15 May with an article by Jennifer Williams in the Financial Times, that bible of City financiers.
The FT article focused on the creation of a joint venture without a tender process, the secrecy over the shares transfers and the lucrative returns for the businessmen involved.
The FT reported that the accelerated remediation was a change of plan after Rishi Sunak had announced that the site would become the first of his much-vaunted freeports, which brings with it time-sensitive tax breaks. Before then the plan was for the site to be cleaned up bit by bit, each stage funded from earnings gained from leasing already remediated land.
Inquiry?
The FT piece triggered a wave of cross-party demands for a full inquiry. On 15 May Lisa Nandy, Labour's Shadow Levelling Up Secretary wrote to Gareth Davies who heads the National Audit Office, asking him to open an inquiry.
The next day , a new voice joined the chorus demanding an inquiry – that of Ben Houchen. In a letter to Levelling Up Secretary Michael Gove he asked for an investigation. In a statement he said.
"…we are doing everything that is appropriate and expected of a public body. I want this nipped in the bud once and for all."
His request was backed up by local Tory MP Simon Clark who has said "Let's clear the air once and for all."
But Michael Gove, Secretary of State for Levelling Up, refused their request, so preventing the National Audit Office from launching an inquiry.
The latest Private Eye has meanwhile solved the puzzle of land worth £15mn being sold for £110. They claim it's a tax dodge to avoid higher rates for land transactions. Still, as it immediately flipped a sale of the lease, Teesworks Ltd turned a profit of some £60mn, yielding £54mn for the businessmen.
Together with the payments for scrap, that's £104mn in profits for the private interests. It appears that the businessmen have yet to inject any investment funds into Teesworks, such as paying for remediation. 
Houchen was interviewed by BBC Newsnight on 17 May, the same day as Gove's refusal of an inquiry.
He said, "Labour did nothing for this region for half a century".
He said that Andy McDonald had misused Parliamentary privilege in accusing the Teesworks project of "industrial scale corruption".
"There's no evidence of corruption," said Houchen. "There's no evidence of criminality."
He didn't answer Victoria Derbyshire's question about how much money the businessmen have invested. He did say they would be liable to repay a £107mn UK Infrastructure Bank loan. But that money was advanced to TVCA not Teesworks Ltd.
The parliamentary Business and Trade Committee has announced it is to launch an inquiry into the performance of freeports in England. It will not be an in-depth probe into Teesworks, so it's doubtful they will be getting answers to the most pressing questions. Such as:
1. Why was there not an open tender for Teesworks Ltd joint venture partners?
2. Why did Teesworks Ltd start life in December 2019, seven months before STDC involvement, as South Tees Enterprise Ltd with the role of "operation of warehousing and storage facilities for water transport" under proprietors Messrs Musgrave and Corney?
3. How does Teesworks Ltd operate when it has zero staff according to Companies House filings?
4. Why was the "ransom strip" of land that was bought for £500,000 by interests led by Musgrave and Corney so vital to the future Teesworks plan that they were invited onto the project?
5. Why was the inclusion of Musgrave and Corney deemed essential to the site's Compulsory Purchase Order from SSI?
6. Was any environmental study commissioned to evaluate the impact of accelerating the remediation programme?
Having survived the news cycle Houchen continues to keep a tight rein on information. He has asked all the STDC board members to sign Non Disclosure Agreements, reports the current Private Eye.
We are reliably informed that Private Eye is read by key personnel at the National Audit Office.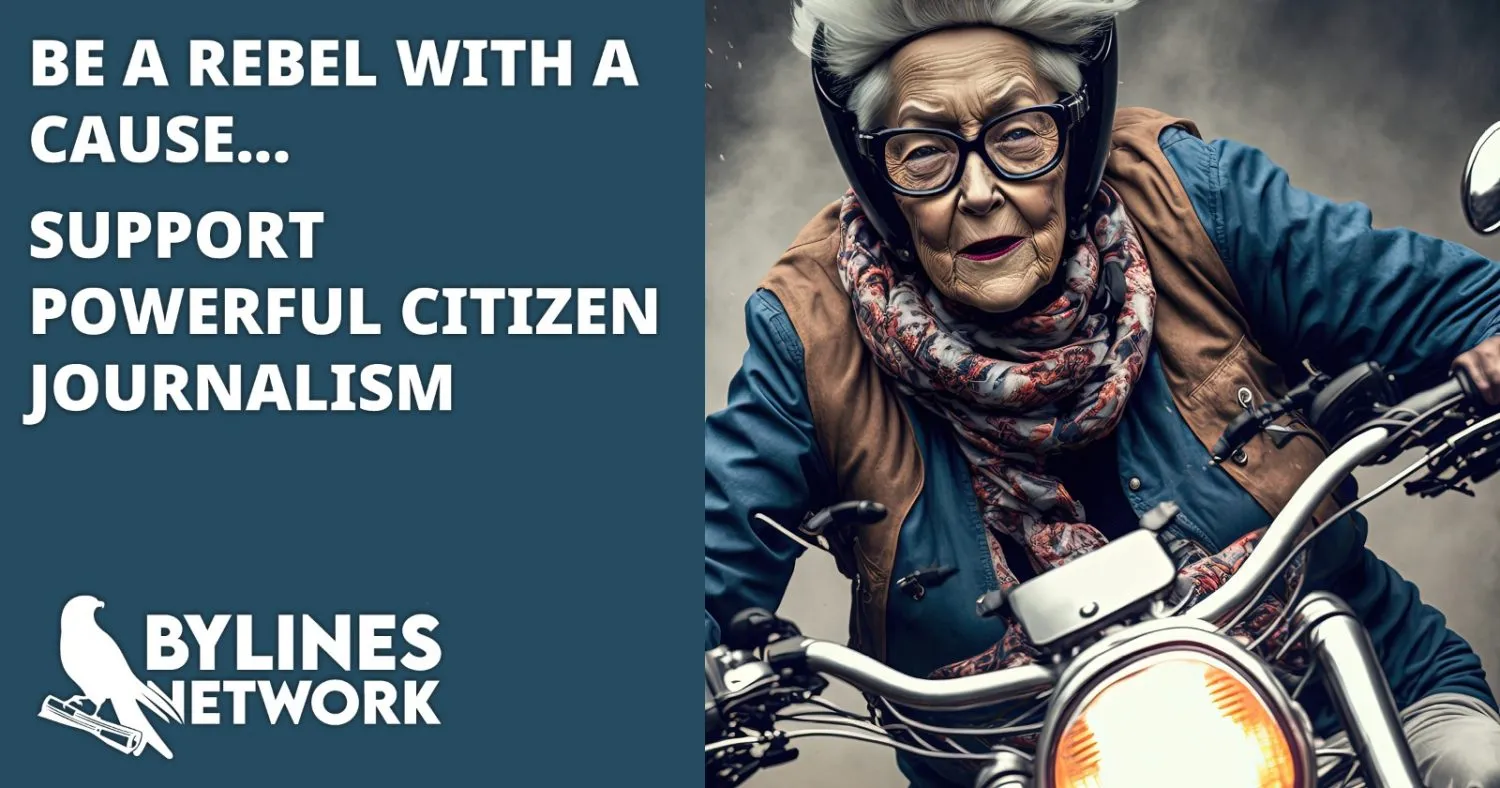 CLICK HERE TO SUPPORT THE BYLINES NETWORK CROWDFUNDER!