Due to face blindness, about a week ago, on a very cold day, I mistook a builder for my wife.
I wondered why my wife, R, was moving those heavy water table blocks.
I came out of our house with a cup of coffee for B, the builder. I stood frozen to the spot, coffee, and cookies in hand.
Then I wondered where our dog was, wasn't she with R? But R was moving blocks and there was no sign of our dog.
Then I noticed the beard – silly, that's not R at all.
It must have been J, another builder. I hadn't seen J. arrive.
B looked at me with a puzzled expression, he was cold. He'd been working for hours pointing the house walls. He knew the coffee was for him, but I was motionless, saying nothing, just holding his coffee. Oh "Sorry", I say to whoever the man was. "I'm looking for R and the dog", he points to them, and I am still unsure who he is. I look again. He looks puzzled again. "Oh, it's you B, I have coffee". I'm not sure what his look said at that point. B was wearing a different hat, black, not red! How on earth would I have recognized him? 
The man who mistook his wife for a hat 
At least I can say that I wasn't the woman who mistook her wife for a hat.
Oliver Sacks wrote the book The Man Who Mistook His Wife for a Hat and Other Clinical Tales.
Sacks was a neurologist and picked the title of the book from the case of one of his patients who had visual agnosia, a neurological condition that leaves the person unable to recognize faces and objects. 
One in 50 of the population has problems recognizing faces.
It was a change in hats that had confused me.
I wasn't surprised, nor was R who has been with me for many years.
I know that I am not the only one this happens to. One in 50 of the population have problems of varying degrees recognizing faces.
Indeed, some very successful people have the condition including Oliver Sacks himself, Brad Pitt, and Jane Goodall.
Reasons for Hope: A spiritual Journey
I had been reading the book Reasons for Hope: A spiritual journey, by Philip Berman and Jane Goodall. I hadn't realized than Jane Goodall had face blindness. Though when reading her book, I connected immediately with her description:
"I suffer from an embarrassing, curiously humbling neurological condition called prosopagnosia, which, translated, means I have problems in face recognition. I used to think it was due to some mental laziness, and I tried desperately to memorize the faces of people I met so that, if I saw them the next day, I would recognize them. I had no trouble with those who had obvious physical characteristics—unusual bone structure, beaky nose, extreme beauty or the opposite. But with other faces I failed, miserably. Sometimes I knew that people were upset when I did not immediately recognize them—certainly I was. And because I was embarrassed, I kept it to myself." 
Jane Goodall and Oliver Sacks
Jane Goodall wrote to Oliver Sacks asking if he had heard about such an embarrassing condition. He had certainly heard of it; he had face blindness himself.  
Oliver Sacks wrote the condition in the New Yorker, A Neurologist's Notebook August 30, 2010 Issue, Face-Blind. Why are some of us terrible at recognizing faces?
Sacks discusses Jane Goodall's condition, and the knowledge that her condition extends to recognizing faces of chimpanzees.
Jane Goodall said:  
"Even now that I know I need not feel guilty, it is still difficult to know how to cope—I can hardly go 'round telling everyone I meet that I probably won't know them from Adam next time I see them! Or maybe I should? It is humiliating, because most people simply think I'm making an elaborate excuse for my failure to recognize them and that, obviously, I don't really care about them at all—so they are hurt. I have to cope as best I can—usually by pretending to recognize everyone! And while that can have its awkward moments too, it's not nearly as bad as the other way around." 
My scientific career
In my scientific career, I went to meetings to present, listen, and learn about others' research findings. At one meeting, almost 20 years ago, I introduced myself to a woman who had some similar interests as me: "Hello, I'm Carol Westall, I don't believe we have met". "Carol, last year I stayed in your house for a week!", That was embarrassing. Luckily, both of us and those around us simply doubled up in laughter.
Thank you, Jane Goodall, and Oliver Sacks, for elegant descriptions of this not uncommon, sometimes, very embarrassing condition.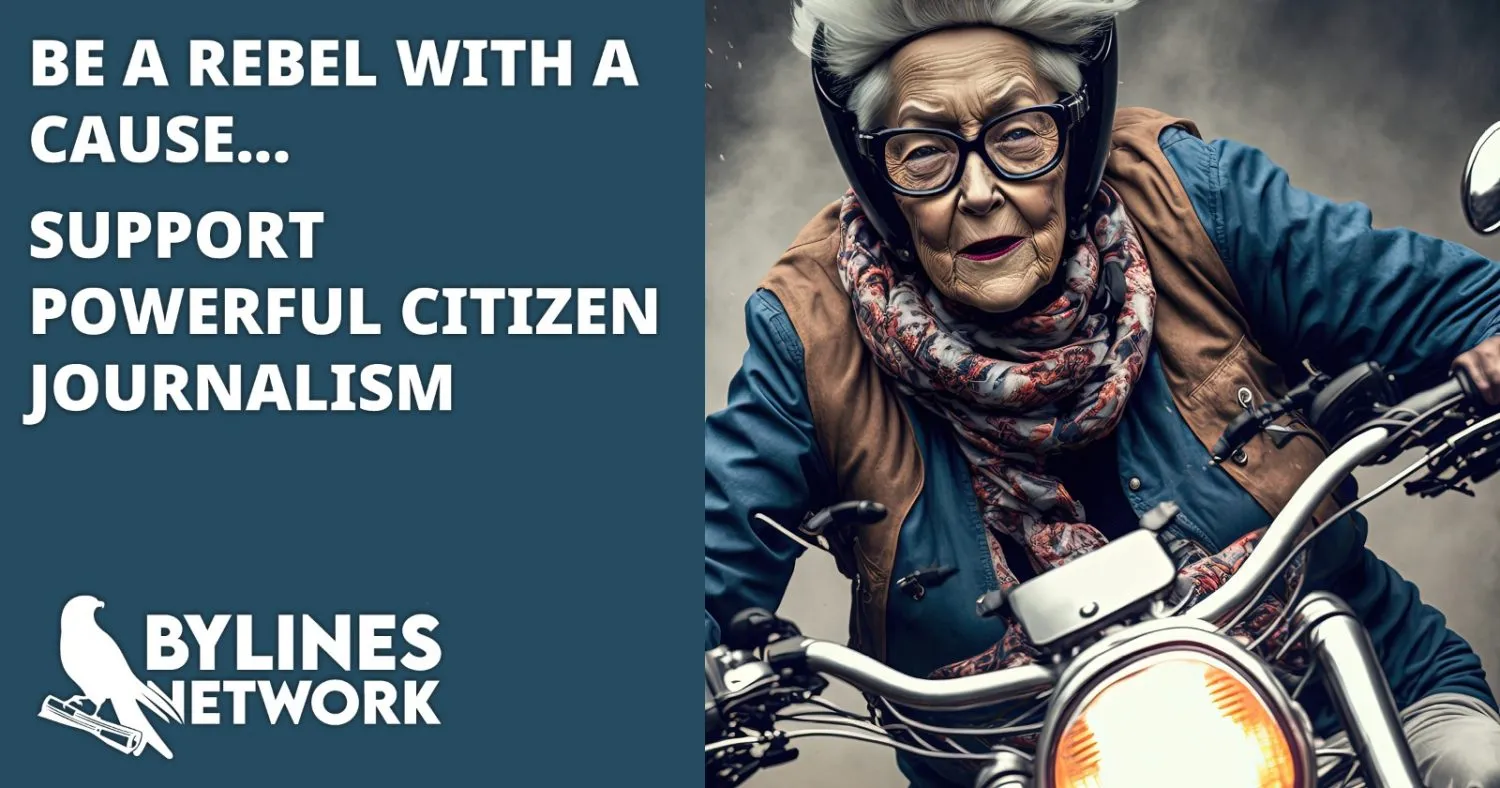 CLICK HERE TO SUPPORT THE BYLINES NETWORK CROWDFUNDER!