It is with great sadness that I have to announce the death of the Conservative Party.
It fought a courageous fight against a parasite trying to convert it into a party that has more in common with UKIP, Reform UK and possibly even further right than that. Ultimately, however, its heart wasn't strong enough to resist.
The parasite took hold in 2016 when an anti-immigration mindset came to the fore, amplified by a UKIP-fronted Nigel Farage. This was at peak dog-whistle whilst he stood in front of the 'Breaking Point' billboard.
The rabid anti-EU section of the Conservative Party (ERG), celebrated the Brexit vote and put all their energies behind either cutting ties with the EU completely or getting a 'Hard Brexit' that had never been on the ballot sheet. This small but influential group battled with the centrist Conservatives and so Parliament was at an impasse.
As a result, surgery was undertaken to remove the infected areas. Unfortunately, there was a botched operation where the lead surgeon Boris Johnson amputated the wrong limbs.
"Get Brexit Done"
Then the contagion grew exponentially in 2019 when the 'Get Brexit Done' mantra (whatever that meant) was rolled out. This was pushed by a new breed of Conservative – Lee Anderson, Jonathan Gullis, Scott Benton et al.
These new 'Conservatives' along with the Home Secretary use the same language as UKIP and far right groups.
The language of hatred
Returning to the 'Breaking Point' billboard, Suella Braverman went not one but ten steps further than Farage to claim:
"There are 100 million people around the world who could qualify for protection under our current laws. Let us be clear – they are coming here."
A Tory peer Lord Cruddas is leading the lurch to the far right by retweeting a fascist…
I will embed this tweet
Jonathan Gullis (ex junior education minister/schoolteacher) was heard shouting "well they shouldn't have come hear illegally" in the HOC on the subject of missing children from a hotel in which asylum seekers were being housed.
There have been screams of outrage from the New Conservative Party when 1920s and 1930s Germany is mentioned in connection to soundbites from the Once Conservative Party. (Not sure what to call them anymore).
Is it genuine outrage because the charge is totally incorrect or is it faux outrage because they, deep down, know it's true but can't admit it?
The words used by (insert new party name) are swarm, invasion, illegals. This would appear a deliberate tactic designed to stoke up fear and hatred.
Approval from far right groups
Approval of the 'Illegal Migrant Bill' is coming from Europe's Far Right including Matteo Salvini, Italian far right leader and Éric Zemmour, the French far-right commentator.
And who can forget Marine le Pen approving the plan to deport asylum seekers to Rwanda? That was the plan that Braverman was so keen on that she stated it was a "dream and an obsession" to see a plane take human beings applying for asylum, to Rwanda.
Is the way to dispel the idea that the language used by the Conservative Party is comparable to 1920s and 1930s Germany by bringing legislation that these groups would like to enact?
A name change?
If the UN is concerned about the direction the UK in general and the Conservative Party in particular is going, and the fascists and racists are overjoyed, then I contend that the Conservative Party is indeed dead and it needs to come clean.
I would like CCHQ, to announce a name change…
May I suggest something that's easy to remember and does what it says on the tin?
Announcing the MEGA Party (Make England Great Again)
A last thought, this terrifies me that it even crossed my mind. Is the time coming, with Lee Anderson, Jonathan Gullis, Scott Benton, Suella Braverman in positions of power, when people will be leaving the UK to claim asylum in a 'safe' country?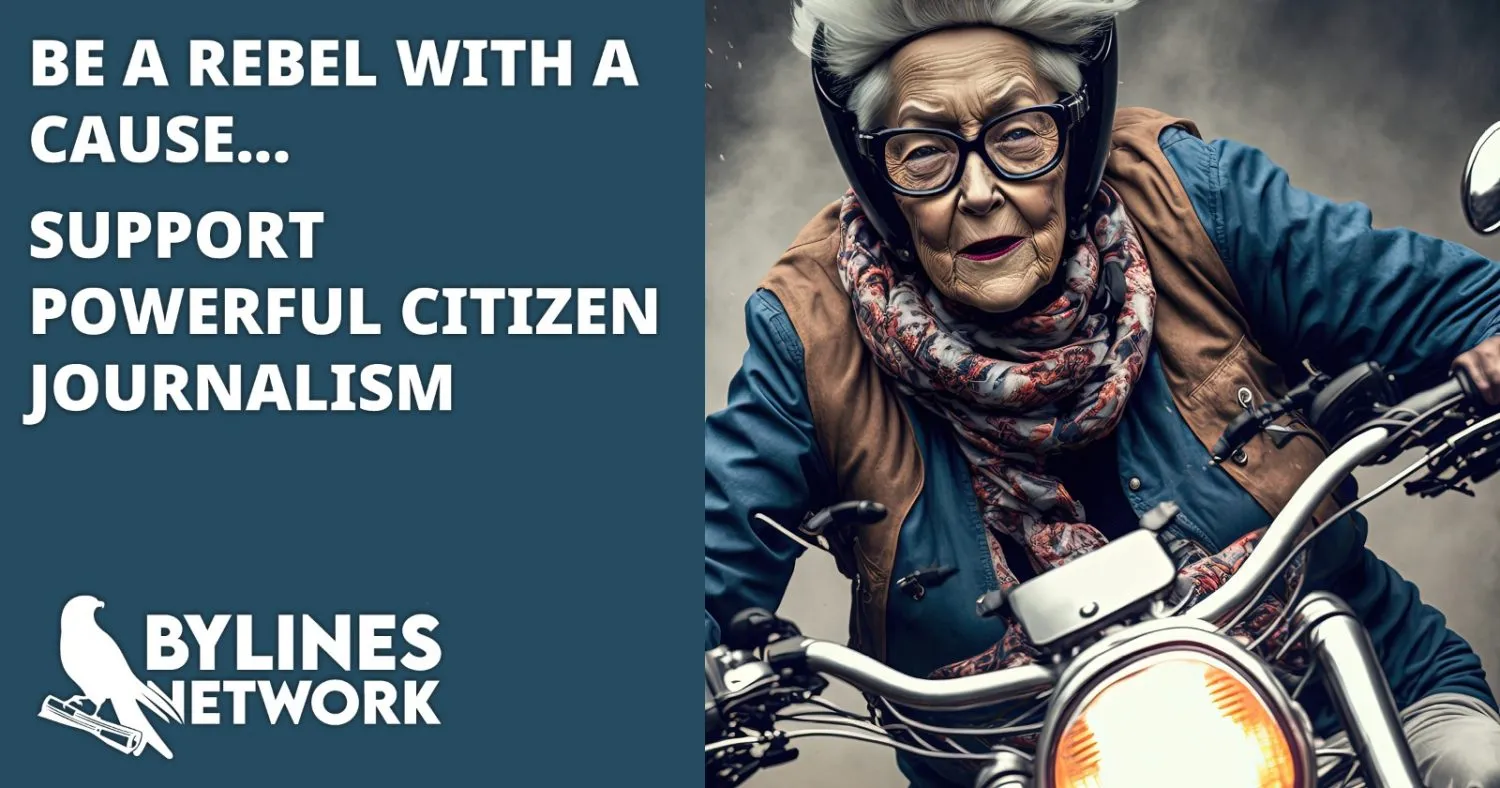 CLICK HERE TO SUPPORT THE BYLINES NETWORK CROWDFUNDER!