The by-election results were out at the end of July. The people have spoken, but as Bill Clinton famously once remarked, "We are not quite sure what they said." Two things are clear to me. The public is fed up with the government, but secondly not that fed up, for, despite all the media ballyhoo, since only 45% of them voted.
Tactical voting
One thing is very clear. In both Selby and Frome people voted tactically. They admitted that themselves. Labour did not bother in Frome, nor did the Liberals in Selby.  If we had a system of proportional representation (PR) then we would have a more accurate picture of what people did think about parties and their leaders.
Having said all that, it was a good night for Labour. Despite not quite getting over the line in Uxbridge, and the ULEZ issue had an effect there, Selby was a massive win for Labour. Frome had been a Liberal seat between 1997 and 2015, so it was stony ground for them.
The constituencies are being redrawn this year, but research by independent experts and analysed by the BBC predicts that although the south will gain seats, and the north lose some, the net effect could be as small as five Conservative gains. Then there is Scotland. The SNP's present problems and less than dynamic leadership could mean Labour gains there.
Don't rock the boat
So Starmer is right. Don't rock the boat, don't lose your nerve, don't say anything controversial such as about Europe or proportional representation, and election victory could fall into Labour's lap.
It could well be a case not of Labour winning, but the government losing. If Rishi Sunak cannot deliver his famous five pledges (just to remind you, they are halving inflation, growing the economy, reducing national debt, cutting NHS waiting lists, and stopping the small boats) then he will be out. Starmer will form a government, and after an arduous start begin a Labour programme. If that actually works, all the disputes of today will be forgotten.
It's not always so simple
But what if it is not as easy as that? If you are old like me, you will remember 1992. John Major appeared hopeless, beset by the anti-Europe rebels. Neil Kinnock had managed to deal with Militant and Unilateralism, and the Labour Party seemed on course to win. But the Tories rallied. John Major proved tougher than people thought, touring the country, and speaking on a soapbox. Their secret weapon, as always, was the Tory press with ruthless and unforgiving propaganda. The Sun had a famous front page aimed at Neil Kinnock "will the last person to leave Britain please turn out the lights", and later claimed "It was the Sun wot won it". The Saatchi Advertising Agency produced the famous billboard depicting a bomb saying "Labour's Tax Bombshell", suggesting that a Labour government would cost the taxpayer £1250 per year.
The Tories are still the masters of these dark arts and will not give up easily. It is true not so many people read newspapers now as then, but they still set the news agenda, and internet sources still take their news from the press. I notice how the piles of Daily Mails and Suns in my newsagent always dwarf the more progressive papers. Liberals with a small "l" may look down their noses at this as they eat their granola and read the Guardian, but very many people read these newspapers.
Winning elections cannot just be done by PR consultants
My reading of the whole situation is this. Many people do not like this government and witness daily its failings with prices increasing and the NHS in a mess. But they are not sure how to vote to get rid of it. A large number are so fed up they may not vote at all. Say what you like about him, Tony Blair was a charismatic leader who was able to persuade those who did not normally vote Labour to vote for the party. Keir Starmer is not, unfortunately, that sort of leader. He has made considerable efforts to make the party electable, after the mess it was in in 2019. But is his "Ming Vase" strategy of being ultra-cautious and not upsetting anybody going to deliver a Labour government? I have my doubts.
One of the reasons the Tories lost in 1997 was not just Blair's charisma, but the fact that they had few members, and those left were too old to go canvassing. Winning elections cannot just be done by PR consultants. You must have the troops on the ground to persuade people. In 1997 Labour attracted many energetic young people.
A leader needs to encourage his own members. Saying Labour was not going to implement the policy of removing the two-child limit on family benefit, something experts advise is one of the biggest factors in causing child poverty, appalled many activists. He could have said it would be done when funds allowed.
Similarly, we have an example of the worst excesses of venture capitalism with the water companies. The companies award shareholders large dividends and pay themselves big bonuses, while the infrastructure is not repaired, and sewage flows into the sea. Labour should say clearly, they will be much more firmly regulated. But they haven't.
Labour will not win by sitting back and hoping the Tories lose. They must be bold and make the public want to vote for them.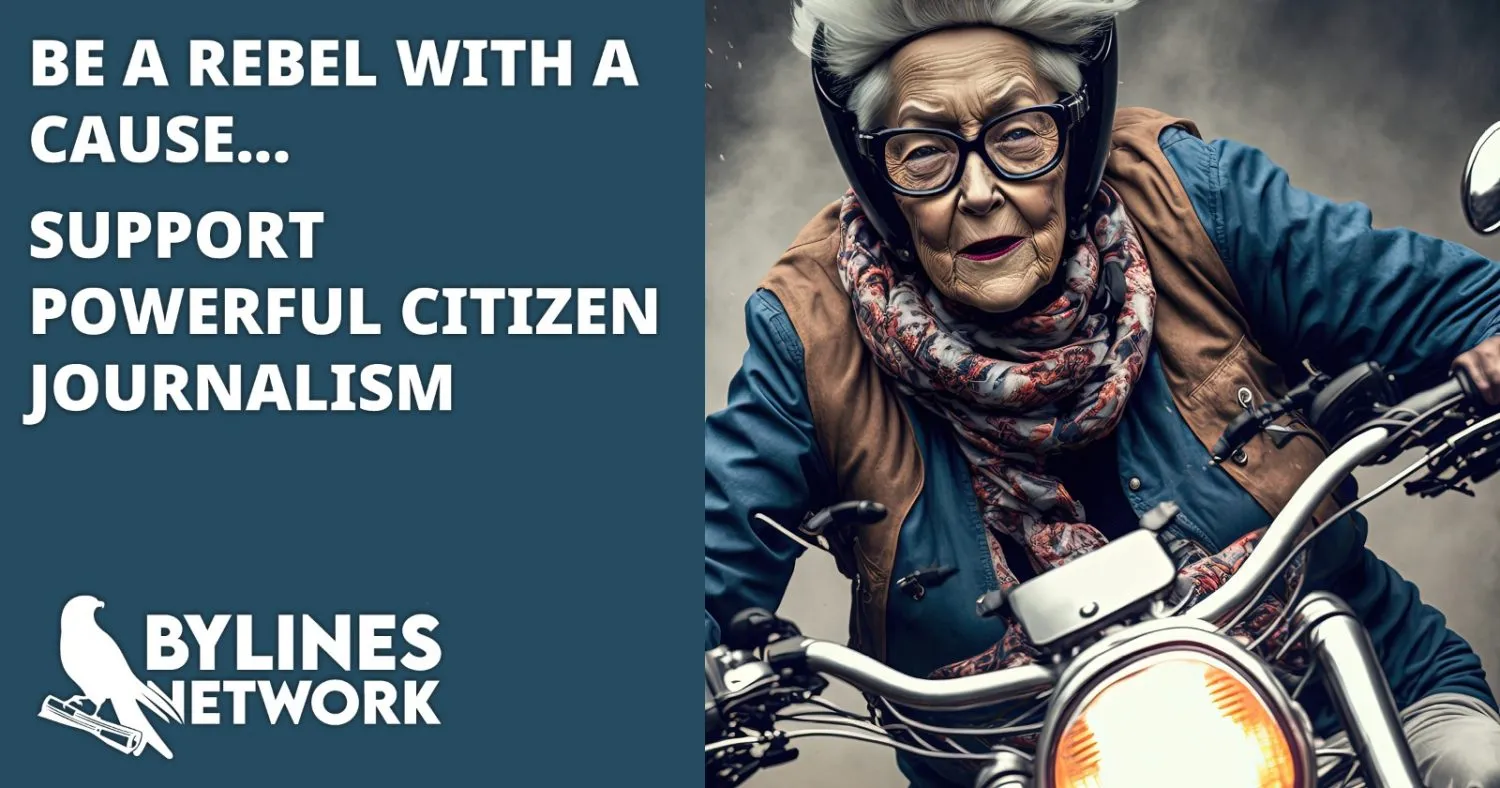 CLICK HERE TO SUPPORT THE BYLINES NETWORK CROWDFUNDER!